Top News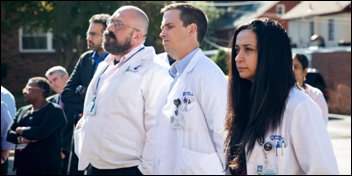 Pennsylvania Governor Tom Wolf will use $3.8 million in federal grant money to help prescribers integrate their EHRs with the state's PDMP as part of a new program that runs through 2019. Pennsylvania was relatively late to the PDMP party, launching a system in 2014 after many other states had already done so. It now connects to similar systems in 11 other states and is searched 1.1 million times per month.
---
Webinars
October 26 (Thursday) 2:00 ET. "Is your EHR limiting your success in value-based care?" Sponsored by: Philips Wellcentive. Presenters: Lindsey Bates, market director of compliance, Philips Wellcentive; Greg Fulton, industry and public policy lead, Philips Wellcentive. No single technology solution will solve every problem, so ensuring you select the ones most aligned to meet your strategic goals can be the difference between thriving or merely surviving. From quality reporting to analytics to measures building, developing a comprehensive healthcare strategy that will support your journey in population health and value-base care programs is the foundation of success. Join Philips Wellcentive for our upcoming interactive webinar, where we'll help you evolve ahead of the industry, setting the right strategic goals and getting the most out of your technology solutions.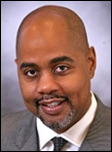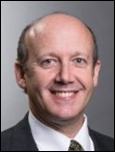 November 8 (Wednesday) 1:00 ET. "How Clinically Integrated Networks Can Overcome the Technical Challenges to Data-Sharing." Sponsored by: Liaison Technologies. Presenters: Dominick Mack, MD, executive medical director, Georgia Health Information Technology Extension Center and Georgia Health Connect, director, National Center for Primary Care, and associate professor, Morehouse School of Medicine;  Gary Palgon, VP of  healthcare and life sciences solutions, Liaison Technologies. This webinar will describe how Georgia Heath Connect connects clinically integrated networks to hospitals and small and rural practices, helping providers in medically underserved communities meet MACRA requirements by providing technology, technology support, and education that accelerates regulatory compliance and improves outcomes.
Previous webinars are on our YouTube channel. Contact Lorre for information.
---
Announcements and Implementations

Family Health Services of Darke County will implement EClinicalWorks early next year. The switch will bring each of its departments – now running on separate EHRs – onto a unified platform. Medical Director Carlos Menendez, MD alluded to the upcoming roll out in my interview with him last month: "We anticipate catching up with Meaningful Use after our new EHR is up and running," he said. "The new system will help solve [ our data extraction] problem."
---
Acquisitions, Funding, Business, and Stock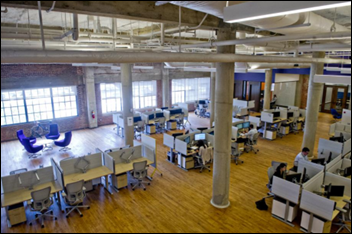 Athenahealth will lay off 61 employees at its Ponce City Market offices in Atlanta as part of company-wide cost-cutting measures announced last week. The company will also close offices in Princeton, NJ and San Francisco – home to its MDP accelerator.

Compliancy Group launches the HIPAA Alliance Marketplace to help providers find vetted vendors of HIPAA-compliant solutions.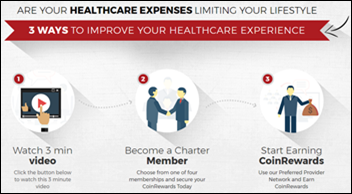 Atlanta-based CoinMD hopes to attract consumers fed up with increasingly burdensome healthcare costs to a new cryptocurrency-based healthcare rewards network. I'll be honest in that I don't totally understand all the details. It looks like the company will offer members discounted healthcare services and cryptocurrency-based incentives for using providers within its preferred provider network, though it gives no details about how it will develop said network. It also plans to offer participating providers access to member healthcare records via blockchain.
---
Research and Innovation
New research from Black Book finds that delayed payment from patients with high-deductible health plans and trouble communicating patient payment responsibilities are top collection challenges for over 80 percent of small practices. Those same practices have also fallen behind in their abilities to accurately estimate healthcare costs, despite payer efforts to provide accurate data. Physicians cite the need for better management of consumer expectations ahead of appointments, improved cost transparency, and more convenient payment methods.
---
Other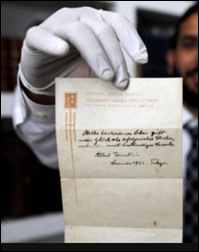 I wish this formula got more attention: A note penned by Albert Einstein in 1922 sells for $1.56 million at auction. Einstein wrote and gave the note to a hotel waiter in lieu of a tip, noting that perhaps it would one day become valuable. Included in the note: "A calm and humble life will bring more happiness than the pursuit of success and the constant restlessness that comes with it."

Health IT-related humor from Sutter Medical Group's Peter Valenzuela, MD winner of MGMA's 2017 Harwick Innovation Award. Valenzuela developed a program to help prevent physician burnout that increased the group's physician satisfaction and engagement, and patient experience scores.
---
Sponsor Updates
Blog Posts
---
Contacts
More news: HIStalk, HIStalk Connect.
Get HIStalk Practice updates.
Contact us online.
Become a sponsor.