Top News
Learning Machine brings blockchain to the medical licensure process with a pilot program that puts medical education credentials on a blockchain records-issuing system endorsed by the Federation of State Medical Boards. As part of the program, healthcare professionals can use a linked app to maintain secure profiles that include records of professional degrees, transcripts, and credentials. Learning Machine VP of Business Development Natalie Smolenski stresses that the program puts professionals – rather than vendors – in charge of their data. "That is the great promise of blockchain technology," she adds. "Now individuals can own their digital property without reliance upon trusted intermediaries to serve as custodians of that property."
---
Webinars

November 15 (Wednesday) 1:00 ET. "How Hospitals and Practices Can Respond to Consumerism by Better Engaging Patients Through Price Transparency and Payment Options." Sponsored by: Change Healthcare. Presenters: Kathy Moore, president, Moore Martini Medical; Linda Glidewell, VP of business development, consumer payment solutions, Change Healthcare. Healthcare consumerism and high-deductible health plans require providers to offer upfront estimates and payment options throughout all points of service. In his webinar, we'll discuss consumerism as a critical area of opportunity in revenue cycle management and review numerous areas across the revenue cycle where your staff interacts with patients and leaves lasting impressions. From your first interaction with patients on the phone to discuss financial responsibility; to collecting payments at all points of service; to offering payment plans and various payment options — these are all areas that can be game-changing. With the right approach to consumerism, you can improve patient collections and optimize revenue from the start while also improving the overall patient experience.
Previous webinars are on our YouTube channel. Contact Lorre for information.
---
Announcements and Implementations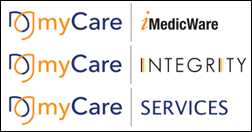 Eye Care Leaders announces availability of custom MyCare EHR and PM solutions and services for ophthalmology practices.
---
Acquisitions, Funding, Business, and Stock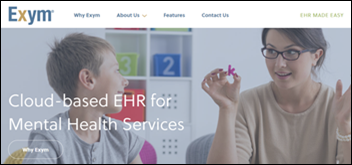 Private equity firm Alpine Investors takes a controlling interest in behavioral health EHR vendor Exym. Alpine's Nick Horn will take on the role of Exym CEO while founder Matt DeBeer will transition to CTO. Exym launched its flagship pre-EHR Activity Tracking System in 2005.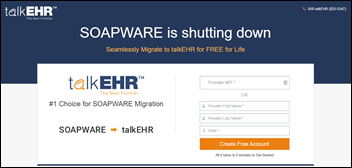 Circling like vultures, several EHR vendors – including Allegiance MD, CureMD, and MTBC – look to lure in SOAPware EHR customers with special promotions as the company prepares to sunset its technology early next year.
---
Government and Politics

The Kaiser Family Foundation develops an individual mandate penalty calculator to help consumers compare potential tax penalties with the cost of healthcare plans found on federal and state-based exchanges. Open enrollment on the exchanges continues through December 15. Entering my credentials just for fun finds that my household would be subject to a $2,085 penalty, and would be eligible for $683 in monthly financial assistance. The calculator determined that the lowest-cost plan in my area would cost around $500 a month with assistance and $1,200 without. I can only assume the yearly deductible would be $10,000 or more.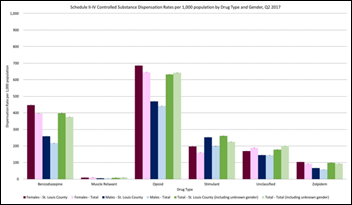 A new PDMP report from St. Louis County health officials in Missouri finds that physicians write 1.5 prescriptions for controlled substances per person; that number jumps to three for women over 65. Data from the first three months of the program, which launched in April, will hopefully give prescribers and government officials a good start at understanding prescribing habits among the PDMP's 54 participating cities and counties.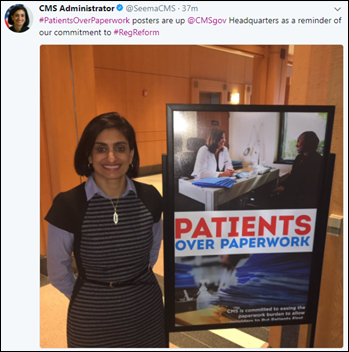 CMS Administrator Seema Verma does a little redecorating at the CMS offices in Baltimore.
---
Telemedicine
San Francisco-based Sappira launches the text-based HeyDoctor primary care app in 19 states. Consults are $20 a pop – significantly cheaper than a typical video consult, but in my mind also significantly hampered by a lack of contextual interaction. (Emojis can only convey so much, after all.) The app will go live in 10 more cities by the end of the year.
EverythingBenefits adds Teladoc's HealthiestYou telemedicine app to its line of products for payroll,and benefits broker and administrators.
---
Research and Innovation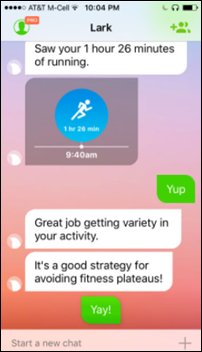 A new study finds that an AI-based weight-loss coaching app for diabetic patients is just as effective as face-to-face coaching in terms of weight lost and healthy meals eaten.
---
Other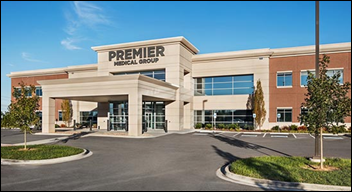 Premier Medical Group (TN) brings phone systems and its Athenahealth EHR back on line after experiencing an unspecified technical outage for several hours. The group is the area's largest multispecialty practice, with four locations and 60 providers.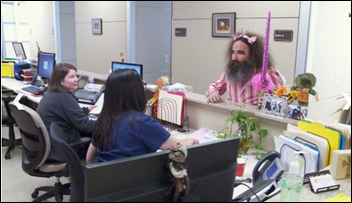 The local paper profiles Jack "Jay" Saux, MD and his costumed efforts at St. Tammany Cancer Center (LA) to help patients get through the physical and emotional trials that come with cancer treatment. "They have this terrible disease, you're spending a lot of time preparing treatments and helping them get through the toxicities and side effects of treatments," says Saux, who has used his physician pirate alter ego to raise money for local healthcare charities. "And the thing they appreciate the most is when you sat down and held their hand or told them a story or let them take a picture of you in your costume."
---
Sponsor Updates
AdvancedMD will exhibit at the American Academy of Ophthalmology conference November 11-14 in New Orleans.
EClinicalWorks will exhibit at the Kentucky Primary Care Association Conference November 8-10 in Lexington.
Blog Posts
---
Contacts
More news: HIStalk, HIStalk Connect.
Get HIStalk Practice updates.
Contact us online.
Become a sponsor.