Top News
Private equity investment firm Leonard Green & Partners acquires a majority stake in concierge practice management chain MDVIP from Summit Partners, which acquired it from Procter & Gamble in 2014. Terms of the deal were not disclosed. The company, which got its start in 2000 when the concierge concept was more of a fad than tried-and-true business model, suffered a somewhat high-profile black eye in 2015 when it lost an $8.5 million malpractice suit related to an inappropriate diagnosis and unnecessary amputation.
---
Webinars


November 30 (Thursday) 1:00 ET. "Making Clinical Communications Work in Your Complex Environment." Sponsored by: PatientSafe Solutions. Presenters: Steve Shirley, VP/CIO, Parkview Medical Center; Richard Cruthirds, CIO, Peterson Health. Selecting, implementing, and managing a mobile clinical communications platform is a complex and sometimes painful undertaking. With multiple technologies, stakeholders, and disciplines involved, a comprehensive approach is required to ensure success. Hear two hospital CIOs share their first-hand experience, lessons learned, and demonstrated results from deploying an enterprise-wide mobile clinical communications solution.
December 5 (Tuesday) 2:00 ET. "Cornerstones of Order Set Optimization: Trusted Evidence." Sponsored by: Wolters Kluwer. Updating order sets with new medical evidence is crucial to improving outcomes, but coordinating maintenance for hundreds of order sets with dozens of stakeholders is a huge logistical challenge. For most hospitals, managing order set content is labor intensive and the internal processes supporting it are far too inefficient. Evidence-based order sets are only as good as their content, which is why regular review and updates are essential. This webinar explores the relationship between clinical content and patient care with an eye toward building trust among the clinical staff. Plus, we will demonstrate a new evidence alignment tool that can easily incorporate the most current medical content into your order sets, regardless of format, including Cerner Power Plans and Epic SmartSets.
Previous webinars are on our YouTube channel. Contact Lorre for information.
---
Acquisitions, Funding, Business, and Stock

Medical marijuana EHR and billing vendor Alternate Health acquires blockchain-based mobile payment processing technology from Trinity Payment Systems. The transaction is one Alternate Health CEO Michael Murphy, MD hopes will help local governments better monitor medical marijuana transactions.

Practice management company SynerMed abruptly shuts down amidst an investigation by the California Dept. of Managed Health Care and a rash of payer audits related to the company's purported "system and control failures within medical management and other departments." The Monterey Park, CA-based company focused its efforts on helping independent practices care for Medicaid and Medicare patients.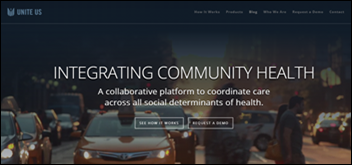 Care coordination software company Unite Us secures a $4 million investment from Omidyar Network, bringing its total raised to $10.3 million since launching in 2013. The company has developed technology aimed at veteran and military patients that integrates social determinants of health data and related services with a physician's EHR.
---
Announcements and Implementations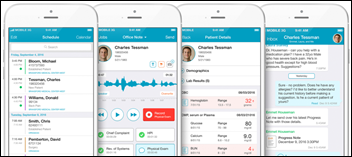 Quality Systems (NextGen) upgrades its Mobile Suite to include fingerprint log-in, image capture and annotation, electronic signature capabilities, and access to the Problem IT Terminology diagnosis entry tool from Intelligent Medical Objects. It's the first such enhancement since NextGen acquired Entrada, whose technology powers the mobile documentation tool, in April.
The South Carolina Medical Association taps interoperability and analytics company Kammco Health Solutions to help it establish a statewide HIE. KHS is working on similar projects in Georgia, Connecticut, New Jersey, Missouri, Kansas, and Louisiana.
The Independent Physician Association of America will offer members ISign International's cybersecurity solutions.
---
Telemedicine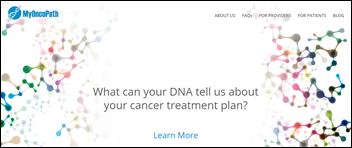 MyOncoPath launches telemedicine services for oncologists and their patients seeking genetic counseling and test recommendations.
---
Government and Politics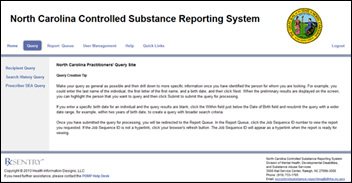 The local news highlights the challenges many physicians in North Carolina face when it comes to using the state's PDMP. Though the database has seen increased utilization since it launched in 2011, less than 25 percent of the North Carolina providers use it – despite a July mandate from Governor Roy Cooper. Abhi Mehrotra, MD believes it's a useful tool, but finds the nearly five minute-long process of accessing it to be a hindrance. State officials hope an improved interface and EHR integration will convince more prescribers to use the tool.
Mississippi physicians push back on several state Board of Medical Licensure proposals related to the prescribing of opioids. Recommendations under scrutiny include a requirement to test patients for drug use before receiving an opioid prescription, requiring physicians to check the state's PDMP during every new patient visit (even if a prescription isn't requested), and mandatory physical examinations before prescribing any medication – a move that many physicians feel will hinder the progress of telemedicine. The Mississippi State Medical Association instead recommends tabling the controversial recommendations for now, suggesting instead that the board push through mandatory registration with the state's PDMP and limiting some prescriptions.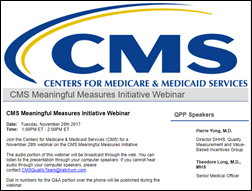 CMS will host a Meaningful Measures Initiative overview webinar on November 28 at 1pm ET. Announced by CMS Administrator Seema Verma last month, the initiative will aim to develop a new, more patient-friendly approach to quality measurements and improvement.
---
Contacts
More news: HIStalk, HIStalk Connect.
Get HIStalk Practice updates.
Contact us online.
Become a sponsor.