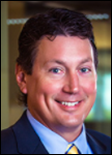 Consulting firm Erdman names CEO Brian Happ chairman of its new Healthcare Advisory Council. Additional members include Rustin Becker (Erdman), Mike Bukosky (USMD Holdings), Frank Byrne, MD (SSM Health St. Mary's Hospital), Allen Kemp, MD (Centura Health), Rob Moss (Erdman), and William Petasnick (Froedtert Health).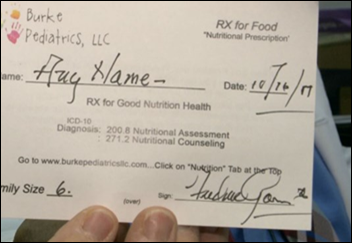 Burke Pediatrics (VA) partners with Food for Others as part of a new food prescription program aimed at ensuring patients can put healthy food on their tables. Eligible patients receive paper prescriptions based on family size for "Good Nutrition Health" that they then take to the Food for Others food pantry to exchange for pre-selected items or that they shop for themselves. The partnership came to fruition after the local news uncovered that many middle school students weren't sure where their next meals were going to come from. Practice staff began bringing up access to food during appointments and quickly realized that food insecurity "was a reality for far too many of their patients."
CNBC reports that Amazon Web Services and Cerner will soon announce an agreement involving Cerner's HealtheIntent population health management system, which is already hosted on AWS. The new deal may involve allowing researchers to analyze HealtheIntent data using AI technology.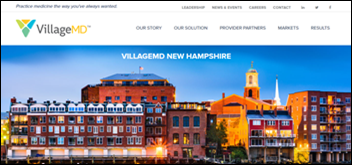 VillageMD New Hampshire will roll out Geneia's Theon analytics and care management software to physicians at Derry Medical Center and Southern New Hampshire Internal Medicine Associates – both of which manage ACOs and insurance plans.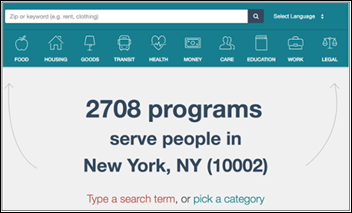 Altruista Health integrates Aunt Bertha's social services search and referral software with its care management technology.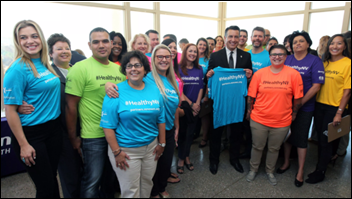 Renown Health (NV) CEO Tony Slonim, MD shares the initial success of the Healthy Nevada Project, a multi-year population healthy study conducted with help from the Desert Research Institute. The organizations are collecting data from 10,000 participants across 135 zip codes in the northern part of the state that, when combined with DRI's environmental data, will allow them to identify and prepare for public health risks.
"As a healthcare system with the largest market share in our community, this is the ultimate in strategic planning," writes Slonim. "If our community is more at risk for cardiovascular disease 10 years from now, we can be thoughtful about recruiting cardiologists. If we know that the population is growing in pediatrics, we can start a program for pediatric residents at the University of Nevada, Reno School of Medicine and grow our pool of pediatricians. The horizon for planning can be kept in view because we're learning about our population's health and disease. And that's just good medicine."

The local news reports on a new trend in population health management and public health initiatives – that of educational opportunities as a health insurance benefit. After surveying its Medicaid members, Select Health in South Carolina found that earning a high school diploma was the most sought after add-on, and so the managed care company started its Mission GED program to cover the cost of the exam and one retake. Eighteen people have graduated from the program so far, which means they will likely pursue further education and move into careers that offer better salaries and benefits, all of which statistically lead to better health.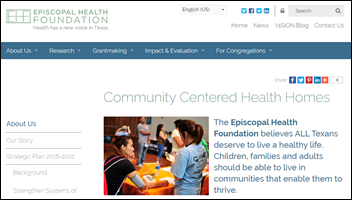 In Health Affairs, Episcopal Health Foundation VP for Impact Lexi Nolen outlines the ways in which the foundation's four-year, $10 million Texas Community Centered Health Homes Initiative is working to address the root causes of community health problems. The initiative began in September to implement a number of programs focused on social determinants of health that include establishing a food council, working to create suburbs designed for active living and healthy eating, and designing community-involved approaches to mental health.
---
Sponsor Updates
Blog Posts
---
Contacts
More news: HIStalk.
Get HIStalk Practice updates.
Contact us online.
Become a sponsor.