Top News
An AMA survey of 1,300 physicians finds that 83 percent have experienced a cyberattack, with top types being phishing, malware/viruses, and inappropriate employee access. Other findings of interest:
Most practices experienced no more than four hours of downtime.
Top responses to an attack include notifying internal IT groups and employees, followed by implementing policies and procedures.
Nearly half of respondents have in-house security officials, which makes me wonder about the effectiveness of employee training and safeguards at the 83 percent referenced above.
Practices rely on cybersecurity training content developed by their health IT vendors.
Physicians believe their cybersecurity confidence would most be enhanced by cyber hygiene tips and easily understood HIPAA training.
---
Webinars
None scheduled soon. Previous webinars are on our YouTube channel. Contact Lorre for information.
---
Announcements and Implementations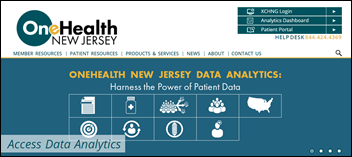 The Medical Society of New Jersey launches a statewide HIE dubbed OneHealth New Jersey. The society relied on Kammco Health Solutions to develop and implement the new HIE. Kammco has helped with similar efforts in Connecticut, Georgia, Kansas, Louisiana, Missouri, and South Carolina.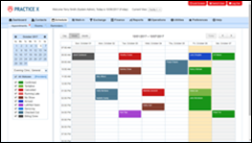 The Morag Consulting Group updates its Solismed clinic management system to include a patient portal, secure messaging, and e-prescribing capabilities from Weno Exchange.
The New York eHealth Collaborative, managing organization for the Statewide Health Information Network for New York, taps HealthEC to develop and implement its MIPS registry and reporting service.
---
Acquisitions, Funding, Business, and Stock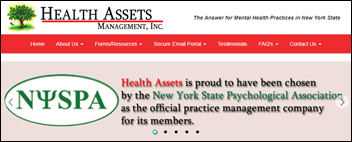 Headquartered in Fort Lauderdale, FL, RCM-focused Infinity Behavioral Health Services buys Kingston, NY-based competitor Health Assets Management.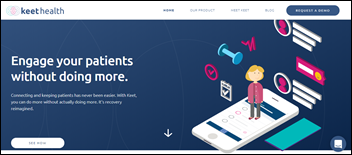 Clinicient acquires Austin, TX-based patient engagement company Keet. Terms of the deal were not disclosed. Portland-based Clinicient will integrate Keet's platform, which includes digital care plans and secure messaging, with its EHR, PM, and billing technology for outpatient rehab providers.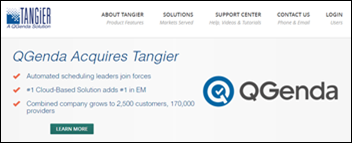 Atlanta-based physician scheduling software company QGenda acquires competitor Tangier for an undisclosed sum. Tangier's assets will bring software for urgent care providers to QGenda's enterprise-focused product line.
---
People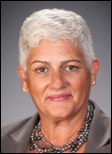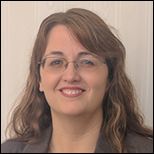 After 13 years as HealthlinkNY president and CEO, Christina Galanis will step down at the end of the year to become president of Womba, a consumer-focused health data aggregator based in Queens, NY. HealthlinkNY SVP Staci Romeo will assume the role of interim executive director.
---
Government and Politics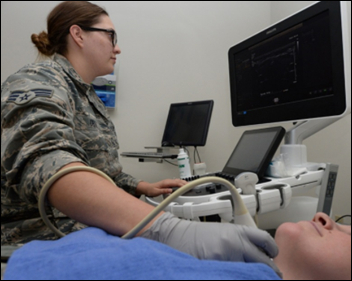 The Wright-Patterson Air Force Base Medical Group becomes the first military healthcare facility in Ohio to join a civilian HIE. The medical group, which serves 58,000 patients, began phasing in Ohio Health Information Partnership capabilities in 2015.
---
Other
If you want a good laugh: A British GP takes lighthearted issue with the children's program Peppa Pig and its depiction of easy (and often unnecessary) access to general practitioners – a portrayal she believes might be giving youngsters unrealistic healthcare expectations. She chides Dr. Brown Bear for caving in to the medicinal requests of an ailing three year-old piglet, and making a home visit – in an ambulance – after Pedro the pony coughs three times. She also finds evidence of physician burnout: "His disregard for confidentiality, parental consent, record keeping, and his self prescribing indicate that the burden of demand from his patient population is affecting his health," she writes. "He is no longer able to offer the level of service his patients have come to expect."
---
Contacts
More news: HIStalk.
Get HIStalk Practice updates.
Contact us online.
Become a sponsor.