Top 5 Technological Advances Improving Primary Care Communication
By Jim Higgins
The relationship between a patient and their providers is the foundation upon which great healthcare is built. Strong patient relationships not only lead to higher ratings for physicians, but better outcomes for patients. Such widespread integration of technology in the healthcare world inevitably has an impact on the patient management of every practice—no matter the size. Technology is often painted as a cold, unemotional process that distances us from those around us. Because of this, many practices are hesitant to take advantage of the benefits it provides. Fortunately, however, nothing could be further from the truth. As noted in this article, multiple studies have shown that patients not only tolerate, but actually prefer medical practices that take advantage of modern technology.
The successful implementation of any healthcare technology is dependent on choosing the right technology. Practices must find ways to keep the human touch when using technology to connect with patients. Communication is one of the most important aspects of the patient-provider relationship. Technology should enhance, not take away, from patient communication. The following are five technological advancements that improve communication and help you meet your patient relationship goals.
Automation of communication. It can be challenging to communicate with patients at the right pace. You don't want to under-communicate, but patients may not want you to over-communicate either. Automating communication allows you to ensure you have critical touch points while being considerate of patient preferences. Touch points such as appointment reminders, recall messages, birthday messages, and post-visit feedback can all be automated. Automation may seem like it eliminates the personal feel that is so important in healthcare, but the opposite is actually true. Automation ensures that no one will be forgotten. Messages can be crafted in such a way that they still provide that warm, friendly feel. And, finally, the pace can be set to consider the patient's preferences.
Customized, on-going education. A critical method of ensuring positive health outcomes is on-going education. Every practice should send out regular newsletters and emails sharing health tips with patients. Customization of this on-going education can lead to even better results. Modern technology allows practices to group patients based on varying criteria. For instance, if you have a group of patients who all have diabetes, you can send out specific educational pieces on diabetes to only these patients. By making your educational pieces more targeted, you significantly increase the odds that patients will comply.
Online self-scheduling. Implementing self-service options gives patients more control over their healthcare, and improves patient satisfaction and health outcomes. One of the most effective self-service options is online self-scheduling. An Accenture survey noted that 77 percent of patients say that being able to schedule appointments online is important to them. Not surprisingly, it is expected that by 2019, around 66 percent of practices will offer online self- scheduling. This capability gives patients control over when and where they schedule an appointment. If an issue arises at 7pm, patients no longer have to wait until the next day to see if they can be fit in for an appointment. Their likelihood to return to a practice improves.
Digital Check-In. The growth of check-in tablets and kiosks has exploded. Self-service kiosks have become a regular feature in a variety of industries including retail, travel, entertainment, finance, and others. Healthcare is no exception. Kiosks give patients a sense of control. Seventy-five percent of patients in a recent study found that using a kiosk for check-in was faster than going through the receptionist. The majority wanted to use one again. Kiosks enable patients to save time and update information easily in a way that is comfortable and familiar to them. 
Telehealth. Studies consistently show the benefits of telehealth. One of the greatest advantages is the increased access to care for those in areas with a shortage of healthcare professionals – a phenomenon that is becoming all too common in rural parts of the country that already face a physician shortage.
Providing excellent healthcare depends on many factors, one of which is the ability to maintain strong, healthy relationships with patients. Beyond insurance affiliation, office location, and academic credentials, patients are looking for ways to connect with their provider. Technology provides the tools necessary to do just that.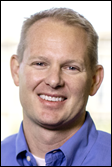 Jim Higgins is the CEO and founder of Solutionreach in Lehi, UT.
---
Contacts
More news: HIStalk.
Get HIStalk Practice updates.
Contact us online.
Become a sponsor.