Drchrono adds medical inventory management functionality from FlexScanMD to its EHR and PM system.
Mighty Oak Technology adds Solutionreach's patient reputation management software to its could-based Chart Talk EHR, PM, and billing platform.
Mental health and substance abuse EHR vendor ClinicTracker opts for Kno2 interoperability services to better enable behavioral health customers exchange health data. ClinicTracker plans to take its its interoperability efforts even further with future implementation of the Carequality Interoperability Framework.
---
People

Cathy White (MultiPlan) joins InfoMC as VP of business development.
---
Telemedicine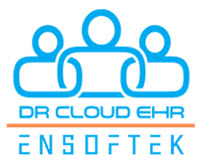 EnSofTek adds telemedicine capabilities to its DrCloudEHR for integrated primary and behavioral healthcare.
---
Acquisitions, Funding, Business, and Stock

Fresh off the sale of its medical group to Optum for nearly $5 billion, DaVita assures stakeholders of its continued investment in its Physicians Solutions technology division (fka Falcon Physicians and Falcon EHR.) The company anticipates rolling out new nephrology-specific IT products to practices and dialysis clinics over the next 18 months.
---
Government and Politics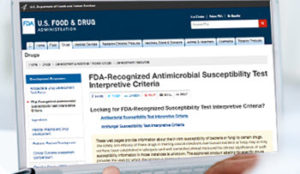 In an effort to combat antimicrobial resistance and overprescribing, the FDA develops a website funded by the 21st Century Cures Act that updates physicians on the effectiveness of antibiotics on certain strains of bacterial or fungal infections.
Illinois Governor Bruce Rauner signs into law a bill that will require prescribers to check the state's PDMP when writing an opioid prescription for the first time. The law takes effect January 1, and also requires EHRs to connect to the PDMP by 2021.
Despite her lack of direct experience, Kellyanne Conway makes strides in her new role as overseer of President Trump's opioid epidemic prevention efforts. STAT reports that she has been leading weekly meetings with an "opioids cabinet" made up of government officials from a dozen agencies, and has been in talks with budget director Mick Mulvaney about freeing up funds for future programs. With regard to Conway's experience, former Congressman and opioid commission member Patrick Kennedy (D-RI) points out that, "Given that there is no DEA head, there is no ONDCP head, and there is no HHS head, bottom line is if she represents the administration on this crisis I'd just assume it'd be someone [Trump] really likes and admires. You can have the person with the best credentials in the world fill one of those spots. But at this stage it's about hiring the people with the right political will."
---
Other
Quartz looks at the sometimes questionable prescription verification practices of Hubble, a subscription contacts startup that has raised over $30 million since launching in August. The company's online ordering process allows consumers to enter in the most basic of details, promising to follow up with eye doctors on their behalf but not always following through on legitimizing the details. The American Optometric Association has complained to the FTC about Hubble's practices to little avail.
---
Contacts