Top News
An Atlanta business paper updates a story it published on Greenway Health's layoffs last week, clarifying that the EHR vendor is only closing its Atlanta offices but will keep its Carrollton, GA offices open. Five hundred Greenway Revenue Services employees and those with other customer-facing functions will continue their work in Carrollton. The company will also hire another 100 RCM employees for that location in the next few weeks, and is hiring for its Tampa office.

Not to be deterred by conflicting layoff reports, the company announces top KLAS ratings for ambulatory RCM services among small clinics.
---
Webinars
None scheduled soon. Previous webinars are on our YouTube channel. Contact Lorre for information.
---
Acquisitions, Funding, Business, and Stock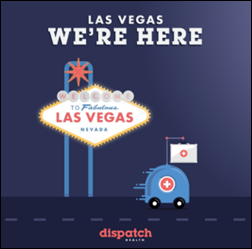 Denver-based house call company DispatchHealth brings its app-initiated services to Las Vegas. The company has raised nearly $35 million since launching as True North Health Navigation in 2013. Co-founders Mark Prather, MD and Kevin Riddleberger both seem to have spent overlapping time at ITriage, a consumer healthcare app acquired by Aetna in 2011.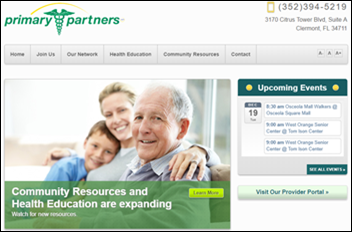 Not to be outdone by the mega mergers of their hospital peers, Florida-based Primary Partners and Central Florida Affordable Care merge to form an independent group of 90 PCPs.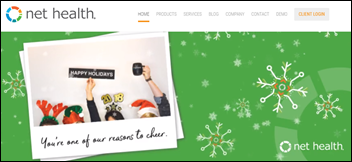 Net Health's management team will acquire the specialty-focused EHR company alongside financial partners Level Equity and The Carlyle Group. Terms of the deal were not disclosed. Net Health CEO Anthony Sanzo spent 11 years prior heading up TeleTracking Technologies.
---
Government and Politics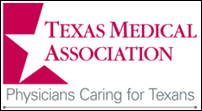 Texas practices in areas impacted by Hurricane Harvey will not be subject to MIPS penalties thanks to the successful lobbying efforts of the Texas Medical Association.
Per the 21st Century Cures Act, OCR launches several new resources to help providers and patients better understand HIPAA and its role in sharing and protecting a patient's mental and behavioral health information.
---
Telemedicine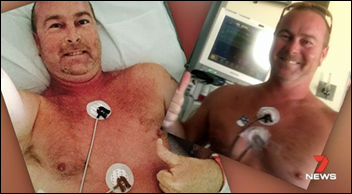 An Australian nurse becomes his own patient when he begins experiencing chest pains while manning a telemedicine clinic in the remote area of Coral Bay. After calling an ambulance and prepping his own adrenalin and shock pads, he called in to a physician in Perth using the Emergency Telehealth Service. Bea Scichitano, MD was on her first ER shift when she took the video call. "I think it probably took me a few seconds to cotton on to the fact that he was the nurse and the patient at the same time," she said, "so that was a bit of a shock."
---
Other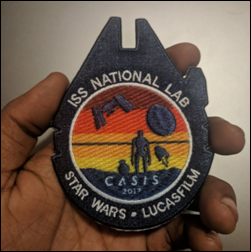 No spoilers please: While I haven't yet seen The Last Jedi, I am relieved to know that astronauts aboard the International Space Station will receive a digital copy they can watch via laptop or their on-board projector. Fun fact: The ISS has a digital library of over 500 movies (yes, including 2001: A Space Odyssey).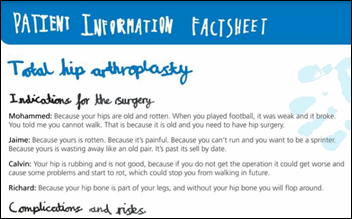 NHS researchers highlight the need for easy-to-understand patient educational materials when it asks nine year-olds to write up leaflets explaining the before, during, and after of hip surgery. Turns out statements like "Your hip is old and rotten" and "Coca Cola, fries, and chocolate are not allowed before surgery" are easier for patients to understand than the reading proficiency level used to write most patient-facing health pamphlets. Healthcare facilities in the US have also faced their fair share of health literacy miscommunications, with the HHS calling low health literacy levels an ongoing public health priority.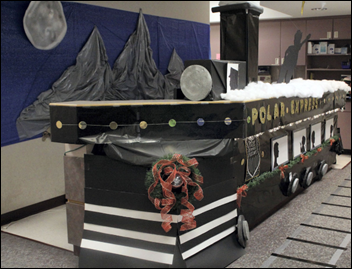 Bellevue Family Practice (NE) staff members get in the holiday spirit with an office decorating contest. I'd love to highlight more festive office spaces. Email me holiday-themed photos from your or your customer's practice for inclusion in a post later this week.
---
Contacts
More news: HIStalk.
Get HIStalk Practice updates.
Contact us online.
Become a sponsor.