Top News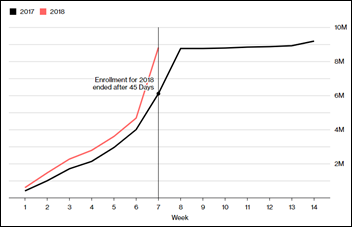 Nearly 8.8 million consumers sign up for health insurance at Healthcare.gov during the shortened 45-day enrollment period – a not altogether disappointing 4.4-percent decrease compared to 2016 figures. Enrollment seems to have surpassed last year's figures in the 11 states that run their own exchanges, and is still going on in New York, California, Minnesota, and Massachusetts. Hurricane-affected states also have extended enrollment periods, leaving final figures in a somewhat nebulous state.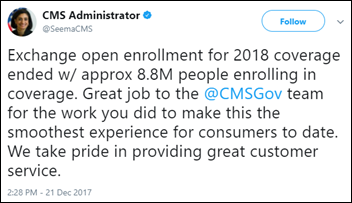 While technical glitches seem to have been minimal compared to previous years, it seems strange that CMS Administrator Seema Verma would offer kudos to CMS staffers for a customer service workload that was for all intents and purposes cut in half. Granted, she did tweet that only 21.5 hours of the 60 allotted were used for website maintenance.
---
HIStalk Practice Announcements and Requests
HIStalk Practice will not publish the week of December 26th. See you in the New Year!
---
Webinars
None scheduled in the coming weeks. Previous webinars are on our YouTube channel. Contact Lorre for information about our production and promotion services.
---
Announcements and Implementations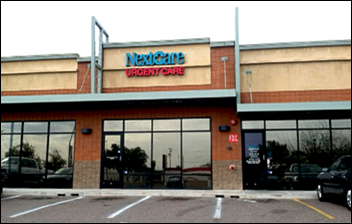 Arizona-based NextCare will roll out Solv's urgent care appointment-booking and check-in app to patients at its 136 urgent care locations across the US. Solv got its start in early 2017 in the Dallas-Forth Worth area. CEO Heather Fernandez came from real estate listings website Trulia.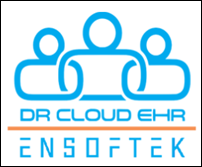 EnSofTek develops an "Unplugged" version of its cloud-based EHR for providers working in areas without Internet access.
---
Acquisitions, Funding, Business, and Stock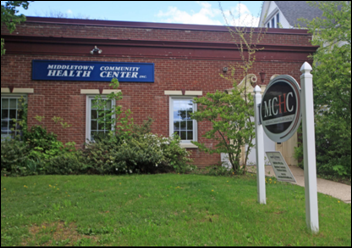 In New York, Cornerstone Family Healthcare takes over ailing Middletown Community Health Center, transforming it into a multi-specialty medical practice with 16 locations serving 40,000 patients. MCHC had suffered a litany of financial troubles that resulted in an $850,000 loss in 2016, a lapse in employee health insurance, the sudden departure of its CEO, and multiple lawsuits from vendors for unpaid bills. "Inefficient billing software" has been named as a culprit. It seems the center chose SuccessEHS as its EHR/billing software vendor in 2013. Readers may remember that Vitera Health acquired SuccessEHS in 2013 – the same year Vitera merged with Greenway Health, which has vowed to combine all of its technologies into one software solution over the next two years.
---
Government and Politics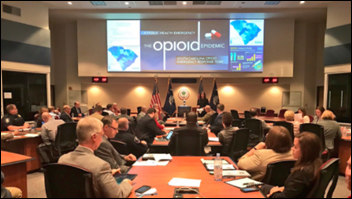 In South Carolina, Governor Henry McMaster declares a public health state of emergency around the opioid epidemic and the formation of an Opioid Emergency Response Team. South Carolina follows Alaska, Arizona, Maryland, Florida, Massachusetts, and Virginia in declaring such an emergency, which will, among other things, reduce acute and post-operative opioid prescriptions for Medicaid patients from 90 to five days and free up emergency management resources.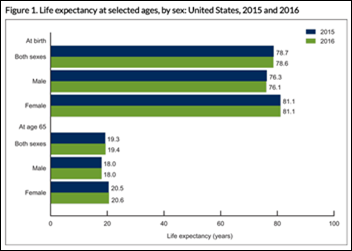 New data from the CDC shows a decrease in life expectancy for the second straight year – a development researchers largely attribute to the opioid epidemic, and expect to continue for a third straight year. "We really do need to get a handle on this," says Bob Anderson, chief of the mortality statistics branch at the CDC's National Center for Health Statistics, "and I hope that this data will be of use to policymakers in formulating something that will take care of this problem." Anderson is no doubt referring to President Trump's decision to declare a public health emergency because of the epidemic rather than a national state of emergency, which would free up more money than the $57,000 currently in the government's public health emergency fund.
---
Research and Innovation
Based on input from 174 practices, KLAS Research's latest ambulatory RCM services report highlights Athenahealth, Aprima, and NextGen Healthcare as strong performers, while Cerner and Allscripts suffer declines. Greenway, Athenahealth, and CareCloud are top performers in the small-clinic market.
---
Other

New data from the Association of Medical Colleges show that women may soon surpass men when it comes to enrollment. Women outnumbered men in this year's class for the first time in history, making up just over half of the 21,338 people that enrolled this year. Female enrollees have increased by 3.2 percent since last year, while males have decreased by 0.3 percent – stats that have been playing out in similar fashion since 2015. Analysts attribute the uptick in women to more diversity efforts at schools and a broader effort across educational institutions to promote STEM fields. Alas, medical schools are still experiencing an overall decrease in applications, which means the industry overall has quite a job to do in making itself attractive to future professionals.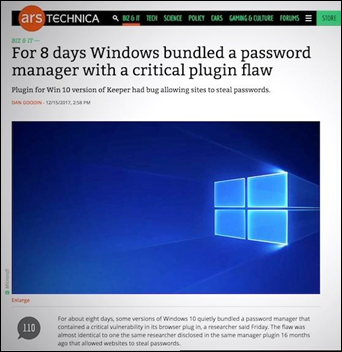 Shades of health IT?: Keeper Security sues an Ars Technica reporter and the publication for running a story that exposed a vulnerability in its password management software – a story the company contends contained "false and misleading statements." Industry insiders bristled at the lawsuit, calling it "ridiculous," a bad precedent for a security firm, and "a dishonorable way to treat a journalist who has covered security for years and takes great pains to get things right." I can't recall something similar happening in health IT, other than vendors suing people that brought vulnerabilities to their attention. Perhaps it's just a matter of time. Keeper's healthcare customers include Bridgemark Healthcare, Philips, Cornerstone Healthcare Group, and the Robert Wood Johnson University Hospital.
---
Contacts
More news: HIStalk.
Get HIStalk Practice updates.
Contact us online.
Become a sponsor.