Top News

Allscripts will acquire Practice Fusion for $100 million in cash. San Francisco-based Practice Fusion has raised over $150 million since launching in 2005. Its EHR and PM technology supports 30,000 ambulatory practices and 5 million patient visits per month.
---
Webinars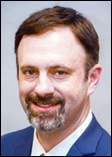 January 24 (Wednesday) 1:00 ET: "Location, Location, Location: How to Deploy RTLS Asset Management for Capital Savings." Sponsor: Versus Technology. Presenter: Doug Duvall, solution architect, Versus Technology. Misplaced or sub-optimally deployed medical equipment delays patient care and hampers safety-mandated preventive maintenance. It also forces hospitals to buy more equipment despite an average utilization that may be as low as 30 percent, misdirecting precious capital dollars that could be better spent on more strategic projects. A real-time locating system (RTLS) cannot only track asset location, but also help ensure that equipment is properly distributed to the right place at the right time. This webinar will provide insight into the evaluation, selection, and benefits of an RTLS-powered asset management solution.
Previous webinars are on our YouTube channel. Contact Lorre for information.
---
Acquisitions, Funding, Business, and Stock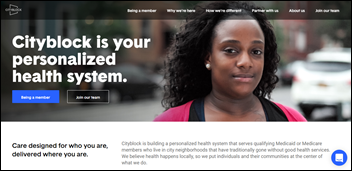 Cityblock Health raises $20.8 million in a Series A funding round led by Maverick Ventures, which it will use to help deploy its first clinical partnerships and hire additional staff. The New York City-based startup has developed a membership-based care management company focused on serving the primary and behavioral healthcare needs of urban neighborhoods that have historically had little to no access to healthcare services. Andy Slavitt, whose new investment company also contributed to the round, has joined the company's Board of Directors.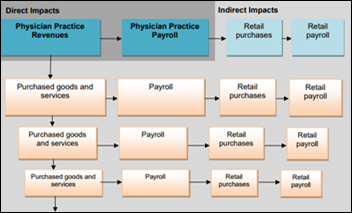 An AMA report on the economic impact of physicians shows that they support 12.6 million jobs and generate $2.3 trillion – 13 percent of the US economy.
---
People

Kelly Robison (OptumCare) returns to Brown & Toland Physicians as CEO.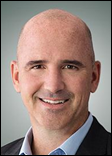 Rich Berner (Allscripts) joins MDLive as CEO. Berner replaces Scott Decker, who took the helm in November 2016 after four years at HealthSparq.
SRS Health promotes Khal Rai to president and CEO.
---
Government and Politics
Physicians in Nevada begin to chafe under the state's new opioid prescribing law, which requires them to perform a number of steps that have yet to be fully defined. The chance of failure has many erring on the side of caution so as to avoid penalties set forth by the Nevada Board of Medical Examiners. "They're scared, frankly," says Daniel Burkhead, MD a pain management physician who has been tasked with overseeing adherence of the bill at his Las Vegas practice. "They're scared that we're going to have some flaw in our paperwork, some flaw in our process that opens us all up — all seven providers — to being sanctioned by the board in various ways. So when I'm talking to my providers and telling them how to implement this, I have to go with the most conservative thing I can think of."
---
Telemedicine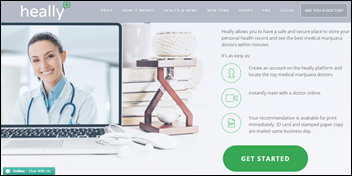 MediCann will implement Heally's telemedicine software for medical marijuana consults in California. The companies will also partner on cannabis dosing research for a range of ailments.
---
Other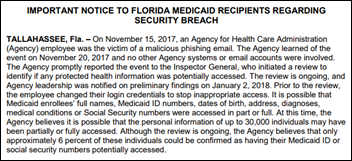 Florida's Agency for Health Care Administration notifies 30,000 Medicaid beneficiaries of a November data breach that occurred when an employee fell prey to a phishing email scam.
---
Sponsor Updates
Blog Posts
---
Contacts
More news: HIStalk.
Get HIStalk Practice updates.
Contact us online.
Become a sponsor.