Top News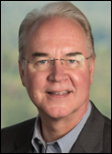 Former HHS Secretary Tom Price, MD joins Atlanta-based staffing and technology company Jackson Healthcare's advisory board. Price's Georgia roots run deep, with leadership ties to Resurgens Orthopedics, Emory University, and Grady Memorial Hospital. He spent eight years in the Georgia Senate before heading to Washington, DC as a congressman and cabinet member. 
---
Webinars
January 24 (Wednesday) 1:00 ET: "Location, Location, Location: How to Deploy RTLS Asset Management for Capital Savings." Sponsor: Versus Technology. Presenter: Doug Duvall, solution architect, Versus Technology. Misplaced or sub-optimally deployed medical equipment delays patient care and hampers safety-mandated preventive maintenance. It also forces hospitals to buy more equipment despite an average utilization that may be as low as 30 percent, misdirecting precious capital dollars that could be better spent on more strategic projects. A real-time locating system (RTLS) cannot only track asset location, but also help ensure that equipment is properly distributed to the right place at the right time. This webinar will provide insight into the evaluation, selection, and benefits of an RTLS-powered asset management solution.
February 13 (Tuesday) 1:00 ET. "Beyond Sliding Scale: Closing the Gap Between Current and Optimal Glycemic Management Practices." Sponsor: Monarch Medical Technologies. Presenter: Laurel Fuqua, BSN, MSN, EVP/chief clinical officer, Monarch Medical Technologies. The glycemic management practices of many hospitals and physician staff differ from what is overwhelmingly recommended by experts and relevant specialty societies. As a result, they are missing an opportunity to improve the quality, safety, and cost of care for their patients with diabetes and hyperglycemia, which commonly represent more than 25 percent of their inpatient population. Hospitals that transition from sliding-scale insulin regimens to consistent use of basal / bolus / correction protocols are seeing reductions in hyperglycemia, hypoglycemia, and costs. Making this shift more effective and efficient is the use of computerized insulin-dosing algorithms that can support dedicated staff using a systematic approach.
Previous webinars are on our YouTube channel. Contact Lorre for information.
---
Announcements and Implementations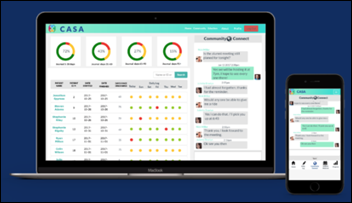 Q2i develops an app to help physicians care for patients after discharge from inpatient, outpatient, or residential treatment for substance use disorder.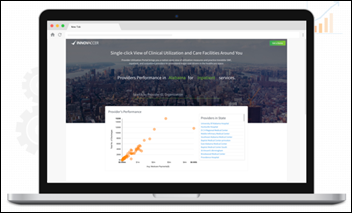 Innovaccer develops the Provider Utilization Portal to give providers a better understanding of payment and performance trends across facilities.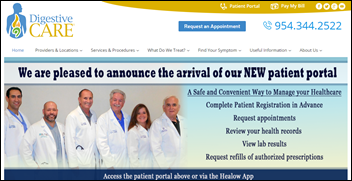 Digestive Care (FL) will replace its Greenway Health EHR with EClinicalWorks technology, including EHR, population health, and mobile app software.
---
Acquisitions, Funding, Business, and Stock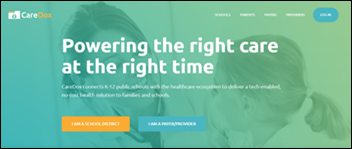 CareDox raises $16 million in a funding round led by AI Life Sciences Investments LLC and 7wire Ventures. The New York City-based company has developed pediatric-focused healthcare technology for schools and payers that connects to immunization registries.
---
Telemedicine

ClinicTracker adds telemedicine capabilities to its EHR for behavioral health.

Vein911 Vein Treatment Centers (FL) offer patients telemedicine consults via Chiron Health technology.
---
Government and Politics

CMS will host a webinar on January 23 and 25 to help solo and small-practice physicians better understand the process for submitting MIPS improvement activity and attestation data.
AHRQ taps Octo Consulting Group to maintain and improve its Quality and Safety Review System.
---
Other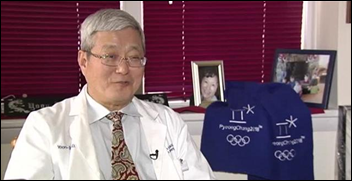 Pediatrician Yoon-Taek Chun, MD will serve as a translator at the Winter Olympics in South Korea next month. Chun is no stranger to caring for South Korean patients, having served as a South Korean army doc in the DMZ several decades ago. He'll close down his solo practice in New York for nearly a month to travel to Pyeongchang – a move that doesn't seem to worry his patients. "They promised me that they will be very healthy while I am away," he quips.
---
Sponsor Updates
Nordic acquires the revenue cycle transformation practice of The Claro Group.
Culbert Healthcare Solutions will exhibit at the MA/RI HFMA Revenue Cycle Conference January 18-19 in Foxborough, MA
Nordic releases a new video, "Achieving a return on your EHR investment in 2018 and beyond."
Blog Posts
---
Contacts
More news: HIStalk.
Get HIStalk Practice updates.
Contact us online.
Become a sponsor.