Top News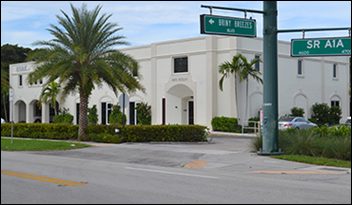 Surfside Non-Surgical Orthopedics (FL) files a class action complaint against Allscripts, saying the company's ransomware-related outage caused it to lose revenue and spend money coordinating with patients. The practice says the industry has known about SamSam ransomware since March 2016 and Allscripts failed to take reasonable security measures to protect its systems.
---
Webinars
February 13 (Tuesday) 1:00 ET. "Beyond Sliding Scale: Closing the Gap Between Current and Optimal Glycemic Management Practices." Sponsor: Monarch Medical Technologies. Presenter: Laurel Fuqua, BSN, MSN, EVP/chief clinical officer, Monarch Medical Technologies. The glycemic management practices of many hospitals and physician staff differ from what is overwhelmingly recommended by experts and relevant specialty societies. As a result, they are missing an opportunity to improve the quality, safety, and cost of care for their patients with diabetes and hyperglycemia, which commonly represent more than 25 percent of their inpatient population. Hospitals that transition from sliding-scale insulin regimens to consistent use of basal / bolus / correction protocols are seeing reductions in hyperglycemia, hypoglycemia, and costs. Making this shift more effective and efficient is the use of computerized insulin-dosing algorithms that can support dedicated staff using a systematic approach.
February 14 (Wednesday) 2:00 ET. "Time is Money: Aurora Health's Journey of Implementing and Advancing Cost Accounting." Sponsor: Strata Decision Technology. Presenter: Patrick Nolan, VP of finance, Aurora Health Care. Aurora Health Care's implementation of Strata's Decision Support module involved not only building an improved cost accounting model, but improving the process to engage a cross-functional team in cost development. It now has accurate, consistent cost data to support decision-making. Aurora's next phase will be to use actual procedure and visit times to allocate costs. This presentation will provide a detailed view into both the implementation and future direction of the Strata Decision Support program within Aurora.
Here's the video from last week's Versus webinar titled ""Location, Location, Location: How to Deploy RTLS Asset Management for Capital Savings."
Previous webinars are on our YouTube channel. Contact Lorre for information.
---
Announcements and Implementations

ClinicTracker adds performance measurement reports to its EHR for mental health and substance abuse treatment providers.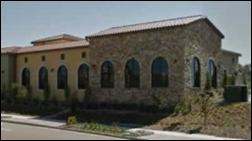 PeakMed, a chain of Colorado-based direct primary care facilities, will implement Drchrono's EHR and text-based telemedicine capabilities from CirrusMD alongside its integration of behavioral health services. The company is in the process of expanding its flagship office in Colorado Springs, and adding additional locations later this year.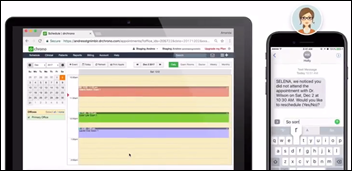 Drchrono adds "Holly" –  a text-based virtual scheduling assistant from Nimblr – to its EHR/PM software. (When will we see a male-named virtual assistant? Iron Man's JARVIS makes it look – and sound – so cool.)
---
Acquisitions, Funding, Business, and Stock

Primary care-focused population health management company ConcertoHealth moves its headquarters from Irvine to Aliso Viejo, CA – part of a five-year growth plan that includes adding 120 FTEs over the next several months.
---
People

Scott Rongo (Active Network) joins EMDs in the new role of chief experience officer.
Sanjay Vaswani (Center for Corporate Innovation) joins Nuance's Board of Directors.
---
Telemedicine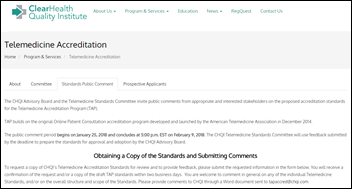 ClearHealth Quality Institute releases draft standards for its updated Telemedicine Accreditation Program, which it took over from the American Telemedicine Association last May. Comments are due February 9 so that the program can launch in March.
---
Government and Politics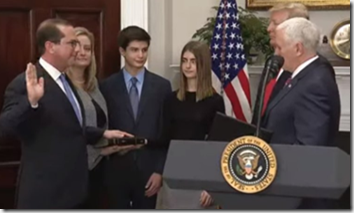 President Trump and Vice President Pence swear in Alex Azar as the 24th HHS Secretary.
---
Research and Innovation

Researchers from HealthPartners Institute in Minneapolis develop an EHR-linked clinical decision support tool that, after a two-year trial at 20 primary care clinics, helps improve recognition and management of pediatric hypertension.
---
Other
Military analysts realize that a data-tracking map put together late last year by fitness tracker company Strava can be used to pinpoint military bases and operations by following the exercise routines of military personnel who use the Strava app.
---
Contacts
More news: HIStalk.
Get HIStalk Practice updates.
Contact us online.
Become a sponsor.