Top News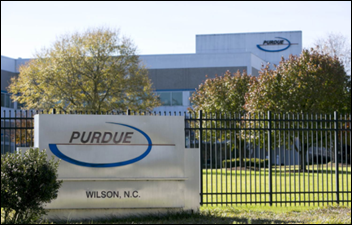 OxyContin manufacturer Purdue Pharma slashes its sales force to 200 and announces it will stop promotional opioid sales visits to physician practices. The move comes in the of wake of a federal investigation and 14 state-based lawsuits that claim the company deceptively marketed opioids to physicians.
An open letter on the company's website assures readers it is an advocate of combatting the opioid epidemic through limiting prescriptions and improved utilization of PDMPs.
---
Webinars
February 13 (Tuesday) 1:00 ET. "Beyond Sliding Scale: Closing the Gap Between Current and Optimal Glycemic Management Practices." Sponsor: Monarch Medical Technologies. Presenter: Laurel Fuqua, BSN, MSN, EVP/chief clinical officer, Monarch Medical Technologies. The glycemic management practices of many hospitals and physician staff differ from what is overwhelmingly recommended by experts and relevant specialty societies. As a result, they are missing an opportunity to improve the quality, safety, and cost of care for their patients with diabetes and hyperglycemia, which commonly represent more than 25 percent of their inpatient population. Hospitals that transition from sliding-scale insulin regimens to consistent use of basal / bolus / correction protocols are seeing reductions in hyperglycemia, hypoglycemia, and costs. Making this shift more effective and efficient is the use of computerized insulin-dosing algorithms that can support dedicated staff using a systematic approach.
February 14 (Wednesday) 2:00 ET. "Time is Money: Aurora Health's Journey of Implementing and Advancing Cost Accounting." Sponsor: Strata Decision Technology. Presenter: Patrick Nolan, VP of finance, Aurora Health Care. Aurora Health Care's implementation of Strata's Decision Support module involved not only building an improved cost accounting model, but improving the process to engage a cross-functional team in cost development. It now has accurate, consistent cost data to support decision-making. Aurora's next phase will be to use actual procedure and visit times to allocate costs. This presentation will provide a detailed view into both the implementation and future direction of the Strata Decision Support program within Aurora.
Previous webinars are on our YouTube channel. Contact Lorre for information.
---
People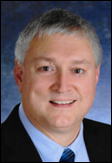 Shenandoah Community Health (WV) names Mike Hassing (Community Link Consulting) CEO.
---
Announcements and Implementations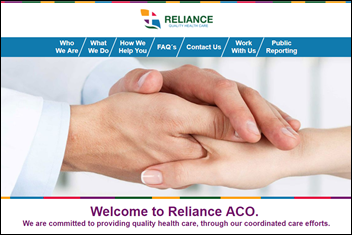 Detroit-based Reliance ACO selects cloud-based population health management technology from The Garage.
Banyan integrates automated reputation management technology from BirdEye into its marketing services for providers.
LW Consulting adds Practice360's registry for MIPS reporting to its line of services.
Practice management company Continuum Health offers RCM software and services from Gebbs Healthcare Solutions.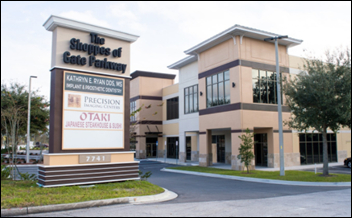 Precision Imaging Centers (FL) selects RadNet's ERAD technology including an RIS, patient and physician portals, and communications capabilities.
Outcome Health will offer up CardioSmart educational content for patients from the American College of Cardiology through its proprietary digital devices in physician practices.
---
Government and Politics
President Trump signs into law a funding bill that includes the CHRONIC Care Act, which expands telemedicine access for ACOs and Medicare Advantage plans, and allows for reimbursement of telestroke care and home dialysis treatment.
---
Telemedicine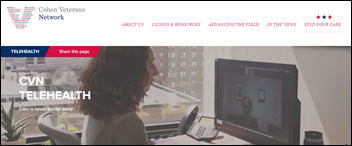 Texas-based Cohen Veterans Network rolls out mental telehealth services to post-9/11 veterans.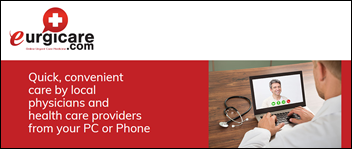 The local paper profiles the launch of two telemedicine companies by PCP Tony Ruffa, DO. Ruffa launched EUrgicare and Psychxpress after working with Gannon University's Small Business Development Center, which helped him develop the websites and identify and reach target markets. He hopes to soon offer telemedicine services to local employers for $10 a month per employee.
---
Other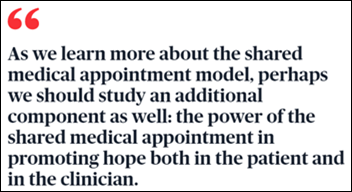 This article highlights shared medical appointments and the impact they are having on primary care for diabetic patients in rural and underserved areas. What stands out is the group support these programs offer, particularly for patients who lack social support systems so vital to improving and maintaining their health.

California Insurance Commissioner Dave Jones will investigate Aetna's claims review process after it comes to light that the payer's employed physicians don't typically review patient medical records when deciding whether or not to approve care. The records review process came to light during the deposition of Jay Ken Iinuma, MD a former Aetna medical director called to share his experience as part of a lawsuit brought by a former Aetna member suing over denied coverage.
---
Sponsor Updates
EClinicalWorks will exhibit at the 2018 AAD Annual Meeting February 16-20 in San Diego.
Healthwise exhibits at the 2018 South ACE User Group Conference in Raleigh, NC.
Blog Posts
---
Contacts
More news: HIStalk.
Get HIStalk Practice updates.
Contact us online.
Become a sponsor.