Top News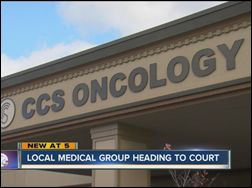 CCS Oncology's financial struggles compel it to file for Chapter 11 bankruptcy. Court documents show the New York-based chain of practices will cut its physician workforce from 60 to eight as part of an overall staff downsizing from 181 to 74. The company has also decided to jettison its primary care and non-cancer practices.
---
Webinars


April 5 (Thursday) 1:00 ET. "Succeeding in Value-Based Care Via a Technology-Driven Approach." Sponsor: Health Fidelity. Presenters: Adele L. Towers, MD, MPH, senior clinical advisor, UPMC Enterprises; Adam Gronsky, director of advisory services, Health Fidelity. Success in value-based care requires a thorough understanding of how risk-based payment models work. To prosper in this data-laden era of care, providers need to manage their patient populations holistically rather than through a collection of individual episodes and be able to accurately identify, document, and report risk scores. Given the stakes, is your provider organization adequately set up to take on and succeed in managing risk? In this webinar, learn how technology-enabled risk capture optimization is helping providers succeed in risk-based payment models.


April 10 (Tuesday) 3:00 ET. "Using Socioeconomic Data, Not Just Demographics, to Create a Healthier Patient Population." Sponsor: LexisNexis. Presenters: Erin Benson, director of marketing planning, LexisNexis Health Care; Eric McCulley, director of strategic solutions consultants, LexisNexis Health Care. Did you know that 25 cents of every healthcare dollar is spent on health conditions that are caused by changeable behavior? Use of social determinants of health (SDOH) — including information on households, neighborhoods, relatives, and assets — can directly improve care management and risk stratification. However, it's important to first define what SDOH is and isn't. A recent LexisNexis Health Care CIO survey found that only 50 percent of organizations are using SDOH data at all, and even then, they have only limited information from their EHR or from patient surveys. The question is: what are you going to do about it? This webinar will reveal the myths and truths that will help you avoid answering, "Not enough."
Previous webinars are on our YouTube channel. Contact Lorre for information.
---
Announcements and Implementations
Appriss Health adds HC1.com's zip code-based Opioid Dashboard to its PDMP technology for government agencies.
C&C Medical Administration launches Web-based coding and billing services.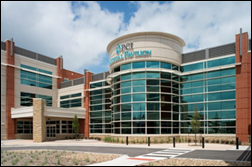 Physicians' Clinic of Iowa will replace its Greenway Health EHR with EClinicalWorks V11.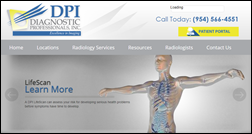 Diagnostic Professionals (FL) implements Royal Solutions Group's Web-based patient intake kiosk and payment software across its four facilities.
---
Acquisitions, Funding, Business, and Stock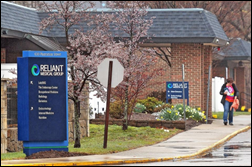 Optum wraps up its $28 million acquisition of Reliant Medical Group (MA). First announced last May, RMG CEO Tarek Elsawy said the acquisition will enable the physician group to remain competitive, and give it access to advanced data analytics capabilities. Optum won out over Massachusetts-based Harvard Pilgrim and UMass Memorial Health Care, according to state filings.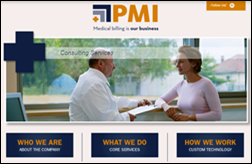 Billing, coding, and practice management company AdvantEdge Solutions acquires competitor Professional Management. Former PM President Dave Nicholson will become AdvantEdge EVP.
---
Government and Politics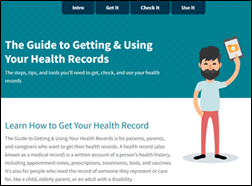 As part of the MyHealthEData Initiative, ONC publishes a consumer-friendly guide to obtaining and using digital health records.
---
Research and Innovation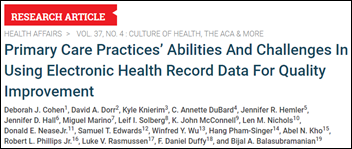 A study in Health Affairs finds a disconnect between EHR quality measurement functionality and the federal programs that link payment to such measures. An analysis of 1,500 practices found challenges with EHR upgrade delays, lack of bandwidth to prepare data for reports (or a lack of resources to outsource preparation), and software that lacked customizable measurements.
---
Telemedicine
AAFP will offer select members access to virtual care tools from Zipnosis as part of a pilot program before rolling it out to all members later this year.
---
Other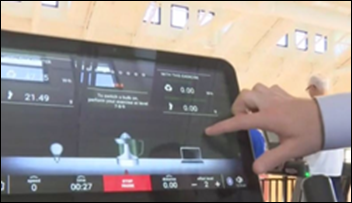 The solar-powered town of Babcock Ranch, FL prepares to open a health and wellness center fueled by energy produced during workouts. The center, which also offers physical therapy, will begin offering primary care through Lee Health's physician group this summer.
---
Sponsor Updates
Aprima will exhibit at the OKMGMA Conference April 5-6 in Oklahoma City.
Blog Posts
---
Contacts
More news: HIStalk.
Get HIStalk Practice updates.
Contact us online.
Become a sponsor.