Top News
Membership-based provider Parsley Health raises $10 million in a Series A funding round led by FirstMark Capital. Launched in 2016, the company has clinics in Los Angeles, New York, and San Francisco. Digital offerings include real-time tracking, a patient portal, and secure messaging. Parsley Health founder and CEO Robin Berzin, MD has had a somewhat eclectic career, spending time as a producer for Dr. Oz's radio show, co-founding Cureatr, and caring for patients at Mt. Sinai Medical Center and The Morrison Center in New York.
---
Webinars
None scheduled soon. Previous webinars are on our YouTube channel. Contact Lorre for information.
---
Announcements and Implementations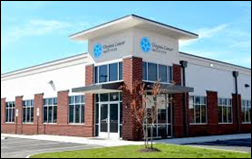 Virginia Cancer Institute becomes an early adopter of Integra Connect's new analytics software for oncology practices.

Primary care management company VillageMD announces a new operating system that, if I'm reading the press release correctly, pulls in and normalizes data from multiple sources including EHRs, practice management systems, and claims databases.
---
People


PatientPop names Jeb Burrows (Athenahealth) as VP of business development and channels, and Caitlin Reiche (Athenahealth) as head of strategic product management.
---
Telemedicine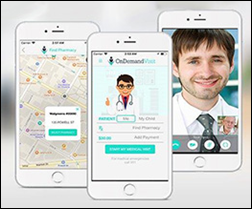 AMD Global Telemedicine launches direct-to-consumer virtual consults for smaller healthcare organizations. The company has previously focused its telemedicine software and hardware on enterprise environments and government agencies.
---
Research and Innovation
Duke Health (NC) researchers find that a three-question, paper-based survey given to patients ahead of their appointments helped to improve patient satisfaction and Group Consumer Assessment of Healthcare Providers and Systems Clinician scores. The survey, which helps patients identify goals for their visit and asks for post-visit feedback, also suggests that patients access their health records via Epic's MyChart portal, which makes me wonder how much time and effort (if any) was spent on inputting form data into Epic or some other digital data repository.
In other paper-based health IT news, a Kaiser Permanente (CA) study finds that letters containing tailored weight-gain recommendations sent to gestational diabetes patients had a significant impact on their ability to meet recommended weight-gain guidelines throughout the rest of their pregnancies. The personalized recommendations were automatically generated using EHR data for patients at 44 KP facilities in Northern California. Post-natal follow-up included 13 telephone sessions with a lifestyle coach. Again, studies like this make me wonder why technology wasn't used. Was patient portal adoption so low that paper was the better alternative?
---
Other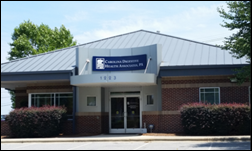 Carolina Digestive Health Associates (NC) notifies patients that an employee inappropriately accessed the medical records of 100 patients and shared them with the head of a local identity theft ring who is now behind bars and awaiting trial.
---
Sponsor Updates
Blog Post
---
Contacts
More news: HIStalk.
Get HIStalk Practice updates.
Contact us online.
Become a sponsor.