Top News
Urgent care appointment-booking startup Solv raises $16.8 million in a Series B funding round that coincides with the addition of medical bill pay features within its app.
---
Webinars
May 16 (Wednesday) 1:00 ET. "You Think You Might Want to Be a Consultant?" Sponsor: HIStalk. Presenter: Frank Poggio, CEO/president, The Kelzon Group. Maybe you just got caught in a big re-org and don't like where things are headed, or, after almost a year of searching for a better opportunity your buddy says, "You've got decades of solid experience and you're a true professional, you should become a healthcare IT consultant." Now you start thinking, "This could be my ticket to success. I know the healthcare industry and can show people how to do things right. The sky's the limit!" Not so fast. Consulting offers many advantages, and many pitfalls. This webinar will discuss both the rewards and the risks of moving into a full-time consulting role, as an independent, or part of a large firm. It will present a checklist you can apply to assess whether consulting is a good fit for you, and present the ground work necessary to be a successful consultant.
May 24 (Thursday) 1:00 ET. "Converting Consumers into Patients: Strategies for Creating Engaging Digital Experiences People Demand." Sponsor: Healthwise. Presenters: Antonia Chappell, director of consumer solutions, Healthwise; Josh Schlaich, senior product manager, Healthwise. Nearly three-quarters of US adults use a digital channel to manage their health and the internet to track down health information. It's clear that consumers have come to expect online interactions as an integral part of their overall patient experience. In fact, the Internet may be the first way people come in contact with your organization. They have more choice than ever on where to get healthcare services, and their decisions are increasingly influenced by how well organizations connect with them in the digital space. This webinar will show you how to create engaging digital and web experiences that convert casual consumers into patients and keep them satisfied throughout their entire patient journey.
June 5 (Tuesday) 1:00 ET. "Increase Referrals and Patient Satisfaction with a Smarter 'Find a Doctor' Web Search." Sponsors: Phynd Technologies, Healthwise. Presenters: Joseph H. Schneider, MD, MBA, FAAP, retired SVP/CHIO, Indiana University Health; Keith Belton, VP of marketing, Phynd. A recent survey found that 84 percent of patients check a hospital's website before booking an appointment. However, 'Find a Doctor' search functions often frustrate them because their matching functionality is primitive and the provider's information is incomplete or outdated. Referring physicians need similarly robust tools to find the right specialist and to send the patient to the right location. Attendees of this webinar will learn how taxonomy-driven Provider Information Management improves patient and referrer satisfaction by intelligently incorporating the provider's location, insurance coverage, specialty and subspecialty, and services offered that can be searched via patient-friendly terms.
Previous webinars are on our YouTube channel. Contact Lorre for information.
---
Announcements and Implementations

Wellsoft works with GoRev to launch integrated EHR, PM, and RCM software for urgent care practices.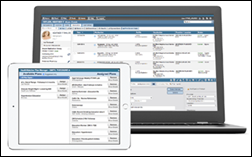 AdvancedMD develops Rhythm, cloud-based software that puts EHR, PM, RCM, and patient engagement tools on a single platform.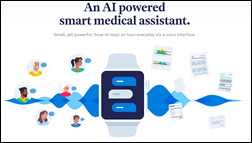 Notable develops a transcription app for the Apple Watch that converts recorded physician/patient encounters to notes in the EHR.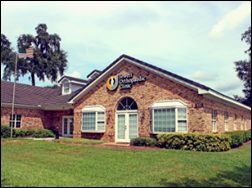 Jewett Orthopaedic Clinic (FL) will roll out healthcare kiosk technology and services from Clearwave at its 14 locations in Orlando.
CareCloud adds speech-recognition technology from NVoq to EHR documentation tools.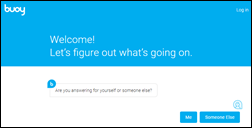 Buoy Health's chatbot healthcare app integrates Minute Clinic locations within its AI-powered prompts through a new partnership with CVS.
---
People

Cathleen McCabe, MD (The Eye Associates of Manatee) joins practice management company Eye Health America as CMO.
---
Acquisitions, Funding, Business, and Stock

Hint Health raises $10 million in a Series A funding round led by AXA Venture Partners. The San Francisco-based company's technology helps direct primary care companies like Peakmed and Parsley Health manage operations and payment plans.
Henry Schein will distribute Persivia's healthcare data analytics software to its EHR and PM customers.
---
Research and Innovation

An evidence review of 280 diabetes management apps finds that only 11 benefitted from any type of research, and only five demonstrated significant clinical improvements in levels of blood sugar control. The study's authors found no mention of long-term improvements for end users,and have called for additional studies. "Because diabetes patients rely on these apps to manage their health, and so many apps have not yet been studied, there is a compelling need for improvement," writes one of the authors. "Not only is this report beneficial for diabetes patients, but it's a call-to-action to the research community that we need more evidence on whether these apps and others actually improve health."
---
Other
The Oregon Clinic notifies patients of an email account data breach in early March that may have impacted PHI.
---
Sponsor Updates
Aprima opens registration for its user conference August 17-19 in Dallas.
Culbert Healthcare Solutions hosts its 12th annual employee celebration at Baltimore's Inner Harbor.
Blog Posts
---
Contacts
More news: HIStalk.
Get HIStalk Practice updates.
Contact us online.
Become a sponsor.