Top News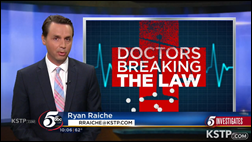 A local news station in Minnesota digs through DEA and PDMP data to discover that more than 5,000 healthcare professionals have broken a July 2017 law that requires narcotics prescribers create an account with the State of Minnesota's PDMP. While the law doesn't require that prescribers use the system, it is supposedly a condition of licensure by the state's medical board – one that so far is being ignored. When confronted with the data, Minnesota Board of Medical Practice Executive Director Ruth Martinez explained that the board doesn't have the resources to follow up on prescriber compliance. "We are a complaint-driven process," she said. "And frankly, if we were going on a fishing expedition all of the time then we wouldn't be able to complete any of the rest of the important work that we have to do as a board."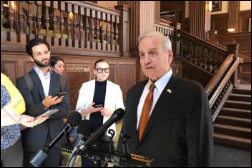 Governor Mark Dayton was appalled by the board's response. He claims he wasn't aware of the lack of penalties, and believes it belies a bigger problem of "tepid initiatives" formed to combat the state's opioid epidemic.
---
Webinars
May 24 (Thursday) 1:00 ET. "Converting Consumers into Patients: Strategies for Creating Engaging Digital Experiences People Demand." Sponsor: Healthwise. Presenters: Antonia Chappell, director of consumer solutions, Healthwise; Josh Schlaich, senior product manager, Healthwise. Nearly three-quarters of US adults use a digital channel to manage their health and the internet to track down health information. It's clear that consumers have come to expect online interactions as an integral part of their overall patient experience. In fact, the Internet may be the first way people come in contact with your organization. They have more choice than ever on where to get healthcare services, and their decisions are increasingly influenced by how well organizations connect with them in the digital space. This webinar will show you how to create engaging digital and web experiences that convert casual consumers into patients and keep them satisfied throughout their entire patient journey.
June 5 (Tuesday) 1:00 ET. "Increase Referrals and Patient Satisfaction with a Smarter 'Find a Doctor' Web Search." Sponsors: Phynd Technologies, Healthwise. Presenters: Joseph H. Schneider, MD, MBA, FAAP, retired SVP/CHIO, Indiana University Health; Keith Belton, VP of marketing, Phynd. A recent survey found that 84 percent of patients check a hospital's website before booking an appointment. However, 'Find a Doctor' search functions often frustrate them because their matching functionality is primitive and the provider's information is incomplete or outdated. Referring physicians need similarly robust tools to find the right specialist and to send the patient to the right location. Attendees of this webinar will learn how taxonomy-driven Provider Information Management improves patient and referrer satisfaction by intelligently incorporating the provider's location, insurance coverage, specialty and subspecialty, and services offered that can be searched via patient-friendly terms.
Previous webinars are on our YouTube channel. Contact Lorre for information.
---
Announcements and Implementations
Outcome Health incorporates educational content from The American College of Rheumatology's Lupus Initiative into its digital waiting room media for physician practices.
Platinum System adds Solutionreach's patient relationship management capabilities to its practice management and EHR software for chiropractors.
The SC Dept. of Health and Environmental Control adds Appriss Health's NarxCare solution to its SCRIPTS PDMP, giving prescribers access to real-time patient substance abuse risk scores and recovery resources.
---
Acquisitions, Funding, Business, and Stock

Chadwick Prodromos, MD believes offering Bitcoin as a payment option at his Chicago orthopedic practice will help cut out healthcare middlemen like payers and health systems that have driven up healthcare costs. The practice processed its first cryptocurrency-based payment last week, and believes it will especially benefit international patients.
---
Telemedicine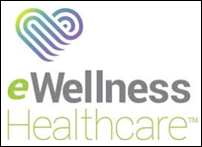 Digital physical therapy vendor EWellnessHealthcare brings on Boardman USA to help ramp up sales and marketing activities for federal agencies and employee groups.
KareFirst, a chain of independent advanced nurse practitioner groups in 16 states, adopts Essential Care telemedicine capabilities from Curatess.
---
Research and Innovation
An online reputation management survey of medical and dental providers finds that while 80 percent believe monitoring and maintaining such a reputation is important, slightly less than that (71 percent) receive reviews from 5 percent or fewer of their patients, and just 18 percent have processes in place to address negative reviews. A third of respondents will increase their budget this year for reputation management tools by up to 25 percent.
MGMA's annual physician compensation analysis shows that primary care physician salaries have increased 10 percent in the last five years – double that of specialty physicians. The rise seems to be more indicative of compensation packages designed to attract and retain talent in a field experiencing shortages, as opposed to increased levels of productivity.
---
Other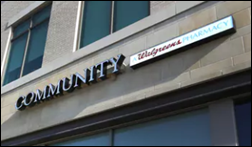 Walgreens inches closer to becoming a tightly integrated part of community healthcare with the opening of 300 non-retail locations that only offer pharmacy services to patients suffering from complicated, costly, and often chronic conditions. Chris Creamer, director of the chain's specialty pharmacy operations, says the outlets offer "higher-touch, chronic disease state management, with the expert services that are needed" like care coordination, insurance approval, financial assistance, and medication reminders.
---
Sponsor Updates
The Center for Plain Language honors Healthwise with its Grand ClearMark Award.
Culbert Healthcare Solutions will exhibit at the Centricity Live 2018 User Conference May 16-18 in Las Vegas.
EClinicalWorks will exhibit at the 2018 Star Ratings & Quality Improvement Summit May 21-22 in Championsgate, FL.
Blog Posts
---
Contacts
More news: HIStalk.
Get HIStalk Practice updates.
Contact us online.
Become a sponsor.