Top News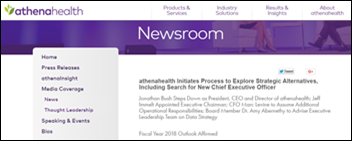 Athenahealth President and CEO Jonathan Bush resigns as past behaviors come back to haunt him amidst pressure from Elliott Management and other investors to put the company up for sale. Mr. H shared the cut-and-dry details in an early-morning post. Readers were quick to offer more colorful commentary.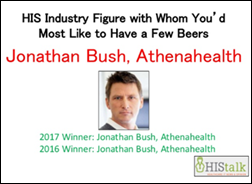 It seems the cult of personality Bush built around himself – one that no doubt has to some extent helped the company stand out amongst competitors, prospects, and customers – has ended up overshadowing the far less clickbait-worthy blood, sweat, and tears he shed in building the company from the ground up.
---
Webinars
June 12 (Tuesday) 2:00 ET. "Blockchain in Healthcare: Why It Matters." Sponsor: Quest Diagnostics. Presenter: Lidia Fonseca, CIO, Quest Diagnostics. Blockchain technology is gaining traction in many industries, including healthcare. It's not only a hot topic, but is also showing promise with real-world applications. This webinar will share how blockchain may play a key role in the future of healthcare IT by helping to solve some of the industry's challenges, distinguishing the hype from reality by discussing how it works, how it can impact healthcare providers, and its future application in healthcare IT.
June 21 (Thursday) noon ET. "Operationalizing Data Science Models in Healthcare." Sponsor: CitiusTech. Presenters: Yugal Sharma, PhD, VP of data science, CitiusTech; Vinil Menon, VP of enterprise applications proficiency, CitiusTech. As healthcare organizations are becoming more adept at developing models, building the skills required to manage, validate, and deploy these models efficiently remains a challenging task. We define operationalization as the process of managing, validating, and deploying models within an organization. Several industry best practices, along with frameworks and technology solutions, exist to address this challenge. An understanding of this space and current state of the art is crucial to ensure efficient use and consumption of these models for relevant stakeholders in the organization. This webinar will give an introduction and overview of these key areas, along with examples and case studies to demonstrate the value of various best practices in the healthcare industry.
Previous webinars are on our YouTube channel. Contact Lorre for information.
Here's the recording of yesterday's webinar titled "Increase Referrals and Patient Satisfaction with a Smarter 'Find a Doctor' Web Search."
---
Announcements and Implementations

The United Physicians of San Antonio ACO chooses Stratus Interoperable to develop data integration, usability, and reporting software for its 38 participating practices.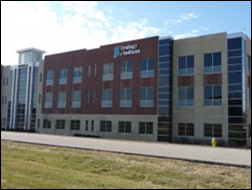 Urology of Indiana selects UroChoice EHR and practice management technology from ISalus Healthcare.

HealthLynked develops an iPhone app to help network members more easily access their health data and communicate with providers.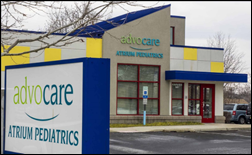 Advocare will replace its GE Centricity software with EClinicalWorks. The physician group employs 600 providers across 183 facilities in Pennsylvania and New Jersey.
Points Group announces GA of TriageTrak, software designed to help practices better direct patients to best-fit physicians and locations from call center, website, and front office.
---
People

HIE operator HealthlinkNY promotes Staci Romeo to executive director.

Brandon Goldstein (TereHealth) joins Koan Health as chief revenue officer.
---
Acquisitions, Funding, Business, and Stock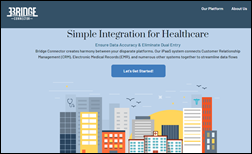 EHR and CRM integration startup Bridge Connector raises $4.5 million in a seed funding round led by Axioma Ventures. The company has hired Johsua Douglas (D2 Health) as CTO and Andy Harlen (Virsys12) as VP of sales.
Venture capital company NEA acquires DaVita's Paladina Health chain of employer-based primary care clinics for $100 million.
---
Government and Politics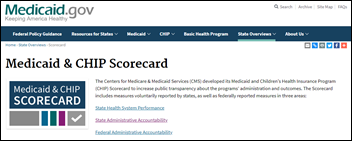 CMS launches a state-based scorecard for Medicaid and CHIP programs, offering taxpayers insight into quality metrics related to well child visits and children's preventive dental services, mental health conditions, and other chronic health conditions. The agency plans to add metrics related to opioid and home and community based services, plus the ability to compare spending patterns.
---
Other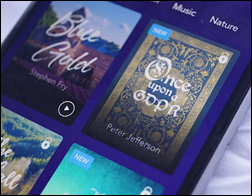 Meditation app Calm adds 30 minutes of highlights from GDPR legislation, as read by BBC broadcaster Peter Jefferson (already well-known for his sleep-inducing nighttime maritime forecasts) to its "bedtime stories for grownups." As Calm's advert states, "New laws aren't meant to be exciting – but this one could sedate a buffalo."
---
Sponsor Updates
Blog Posts
---
Contacts
More news: HIStalk.
Get HIStalk Practice updates.
Contact us online.
Become a sponsor.