Top News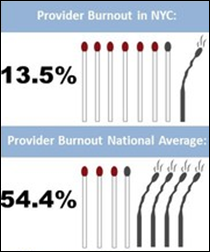 A study of 235 physicians working in New York City-based practices with five or fewer MDs finds lower rates of burnout than the national average. Researchers from NYU Langone Health (NY) believe these smaller care settings give physicians a greater sense of independence and autonomy than that experienced by their counterparts practicing within the hamster wheels of larger medical groups and health systems.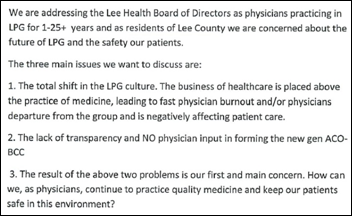 An increasingly acrimonious letter exchange between administrators at Lee Health (FL) and physicians practicing at its outpatient clinics bears out the correlation between smaller practice size and less chance of burnout. The correspondence, which has been going on for several months, details physician grievances with workplace culture, an oppressive focus on bottom lines over medical practice, and a lack of physician input – all of which, the physicians contend, have negatively impacted patient care and increased burnout. "We are being micromanaged at every step by countless administrators," the physicians write, "many of them with non-clinical backgrounds. The culture of imposing new rules without meaningful physician input is what at the end negatively affects patient care and safety."
---
Webinars
None scheduled in the coming weeks. Previous webinars are on our YouTube channel. Contact Lorre for information.
---
Announcements and Implementations
DrChrono offers end users access to Collectly's digital billing and collections messaging services.
Azalea Health adds public health reporting capabilities from Iron Bridge to its EHR software.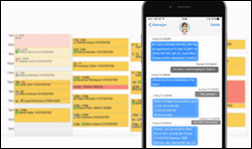 Nimblr makes its appointment-scheduling virtual assistant available through Amazon Alexa.
---
People

Primary care consortium Health Center Partners of Southern California names Victoria Abrams (VBA Physician Network Services) EVP of its Integrated Health Partners subsidiary.
---
Acquisitions, Funding, Business, and Stock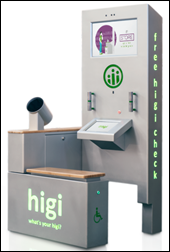 Health screening kiosk company Higi raises $21.3 million in a Series C funding round that brings its total raised to just over $61 million. The Chicago-based company's 11,000 retail stations and app collect biometric data from consumers and their devices, which can then be shared with care teams.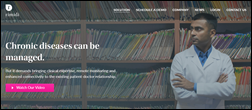 Atlanta-based chronic care management company Rimidi raises $6.6 million in a Series A investment round.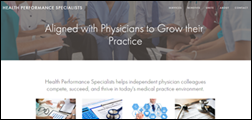 Vein911 Vein Treatment Centers founder Christ Pittman, MD launches Health Performance Specialists, a Tampa, FL-based management services organization for independent physicians.
---
Government and Politics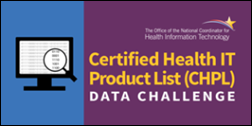 ONC will award up to $40,000 in prizes to software developers who can demonstrate new and innovative ways to use Certified Health IT Product List data. Submissions are due October 31.
---
Telemedicine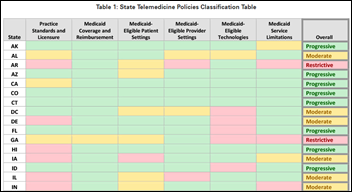 A Manatt Health analysis of telemedicine policies and Medicaid programs across the US finds that nearly all 50 states provide reimbursement for some form of telemedicine. While most offer reimbursement for live video conferencing, only 29 reimburse for one additional type – store and forward, remote patient monitoring, or email and phone. Colorado is the only state that permits reimbursement for all variants. Twenty states received "Progressive" rankings, while 19 were labeled "Moderate," and 12 "Restrictive."
---
Other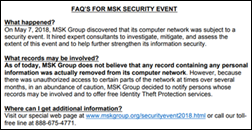 MSK Group (TN) notifies patients at its orthopedic practices of a data breach first discovered on May 7. The breach, which the group stresses has not compromised patient or employee information, involved several instances of unauthorized system access over several months.
---
Sponsor Updates
Blog Posts
---
Contacts
More news: HIStalk.
Get HIStalk Practice updates.
Contact us online.
Become a sponsor.