Top News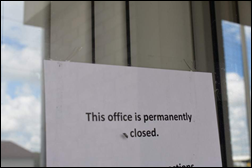 Former CareSync employees recount the weeks leading up to the chronic care management company's abrupt closure, which left 292 out of work and looking to public officials for answers.


Warning signs included the April transition of Travis Bond from CEO to chief innovation officer due to financial mismanagement, and the June ouster of cofounder and senior solutions architect Jamie Grant – events Grant has described as a "hostile takeover." A heavy, almost unethical emphasis on providing patients with the 20 minutes of care coordination services necessary for Medicare reimbursements under the CCM program also raised red flags for staff. "There were times that we were told to 'sit' on the member until it reached 20 minutes," a former employee explained, adding that the 20-minute mark was required even for patients about to quit the program.
---
Webinars
July 26 (Thursday) 1:00 ET. "The Patient's Power in Improving Health and Care." Sponsor: Health Catalyst. Presenter: Maureen Bisognano, president emerita and senior fellow, Institute for Healthcare Improvement. Patients, even those with chronic diseases, only spend a few hours each year with a doctor or a nurse, while they spend thousands of hours making personal choices around eating, exercise, and other activities that impact their health. How can we get patients to be more engaged in their care, and help physicians, nurses, and healthcare providers transition from a paradigm of "what's the matter" to "what matters to you?" This webinar will present stories of patients and healthcare organizations that are partnering together with tools, processes, data, and systems of accountability to move from dis-ease to health-ease.
July 31 (Tuesday) 12:30 ET. "How to Proactively Troubleshoot End User Experience Issues in Healthcare IT." Sponsor: Goliath Technologies. Presenter: Goliath Technologies engineering staff. An early warning system for EHR access problems helps prevent downtime and user access problems before they impacts patients and collects objective technical evidence of the issue's root cause. This webinar will describe how hospitals protect their investment in Allscripts, Cerner, Epic, and Meditech EHRs by anticipating, troubleshooting, and preventing end user experience issues and collecting the technical data needed to collaborate with their vendors on a solution.
Previous webinars are on our YouTube channel. Contact Lorre for information.
---
Announcements and Implementations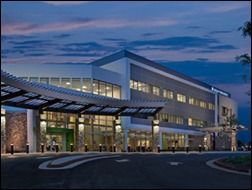 The Southeast Permanente Medical Group (GA) will access the state of Georgia's PDMP database through its Epic EHR via Appriss Health's PMP Gateway software.
Jellyfish Health adds email encryption from Identillect Technologies to its patient scheduling software.
TheraManager DocuTrac develops practice management software for behavioral health providers.
---
Acquisitions, Funding, Business, and Stock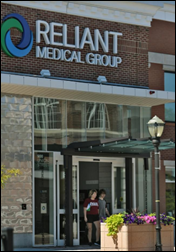 The local paper looks at the competitive boost Reliant Medical Group (MA) has gotten since receiving $250 million from Optum, which beat out nine other bids to acquire the 2,600-employee nonprofit in April for $28 million. Reliant is using the cash infusion to open new clinics, expand and update existing facilities, and recruit physicians – especially primary care docs – who previously may have been more attracted to local employers like UMass Memorial Health Care, which lost its acquisition bid due to antitrust issues.
---
Government and Politics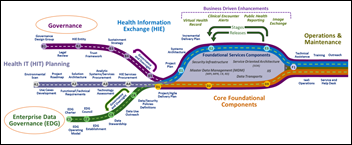 HIE efforts in Connecticut stall again, as the development team for the state's fourth attempt at an HIE wait impatiently to see if CMS will allocate an $11.4 million grant for the project. The state has invested $28 million in three previous attempts dating back to 2007. Impatient to begin sharing health data, the Connecticut State Medical Society launched its own HIE last year.
---
Telemedicine
After a successful pilot with family medicine clinic In Good Health, the Electric Power Board of Chattanooga, TN considers adding telemedicine services from local startup Docity to its broadband packages.
Global Partnership for Telehealth announces GA of Pathways, a new virtual consult platform that includes virtual waiting rooms and EHR-friendly encounter summaries.
---
Research and Innovation

A review of 112 medical encounters finds that physicians ask about a patient's reason for being there just 36 percent of the time. Patients who were given an opportunity to explain the reason for their visit were interrupted seven out of 10 times, with the initial interruption occurring after just 11 seconds. Patients who weren't interrupted wrapped up their explanations in six seconds – a stark reminder that patient-centered care is easier to use as a buzz-phrase than it is to put into daily practice.
---
Sponsor Updates
EClinicalWorks Director of Interoperability Strategy and Business Development Tushar Malhotra joins the CommonWell Health Alliance Board of Directors.
Blog Posts
---
Contacts
More news: HIStalk.
Get HIStalk Practice updates.
Contact us online.
Become a sponsor.