Top News
One Medical will expand to San Diego in early 2019 with the opening of three offices and a care coordination partnership with UC San Diego Health. The membership-based, tech-focused primary care company serves consumers in six states plus Washington, DC. Amir Rubin, who took over as CEO from founder Tom Lee, MD last August, is making good on his promise to open new clinics and drive company growth, having hired three high-level staffers, including Chief Marketing Officer Doug Sweeny (Nest), in the last three months.
---
Webinars
July 26 (Thursday) 1:00 ET. "The Patient's Power in Improving Health and Care." Sponsor: Health Catalyst. Presenter: Maureen Bisognano, president emerita and senior fellow, Institute for Healthcare Improvement. Patients, even those with chronic diseases, only spend a few hours each year with a doctor or a nurse, while they spend thousands of hours making personal choices around eating, exercise, and other activities that impact their health. How can we get patients to be more engaged in their care, and help physicians, nurses, and healthcare providers transition from a paradigm of "what's the matter" to "what matters to you?" This webinar will present stories of patients and healthcare organizations that are partnering together with tools, processes, data, and systems of accountability to move from dis-ease to health-ease.
July 31 (Tuesday) 12:30 ET. "How to Proactively Troubleshoot End User Experience Issues in Healthcare IT." Sponsor: Goliath Technologies. Presenter: Goliath Technologies engineering staff. An early warning system for EHR access problems helps prevent downtime and user access problems before they impacts patients and collects objective technical evidence of the issue's root cause. This webinar will describe how hospitals protect their investment in Allscripts, Cerner, Epic, and Meditech EHRs by anticipating, troubleshooting, and preventing end user experience issues and collecting the technical data needed to collaborate with their vendors on a solution.
Previous webinars are on our YouTube channel. Contact Lorre for information.
---
Announcements and Implementations

AdvancedMD updates its AdvancedInsight financial reporting solution to include enhanced data visualization and cross-browser capabilities.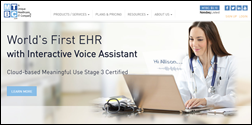 MTBC adds voice-activated virtual assistant capabilities to its TalkEHR for easier documentation.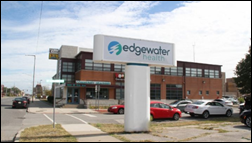 Edgewater Health (IN) selects TenEleven Group's EHR based on its primary care, behavioral health, and medication dispensing capabilities.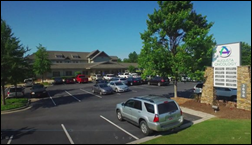 Augusta Oncology (GA) goes live on Integra Connect's EHR. Utah Cancer Specialists and and Hudson Valley Cancer Center (NY) have also selected the company's software.
Healthfinch makes its Refills Lite e-prescribing solution available to AthenaClinicals end users.
---
Acquisitions, Funding, Business, and Stock

Mental and behavioral health software vendor Therapy Brands raises an undisclosed amount of financing from a group of investors led by Lightyear Capital. The Birmingham, AL-based company changed its name from TheraNest earlier this year.
Internal Medicine of Griffin (GA) signs on for practice management services from VillageMD. The Chicago-based company launched DocOS, an analytics-focused operating system for VillageMD practices, in April.
---
Other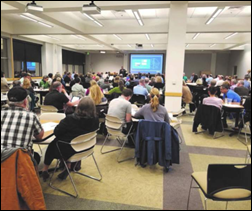 In California, the local paper looks at the ways in which the Sonoma Country Medical Association is working with its members to ensure that those affected by wildfires last fall have what they need to remain in the community. Over 250 physicians in the area lost their homes to the fire. Outreach efforts include quarterly fire-recovery events; developing and deploying an internal resiliency team to help members cope with losses, relocation, and rebuilding efforts; and working with Kaiser Permanente to offer free wellness activities.
---
Sponsor Updates
AdvancedMD publishes a new eGuide, "Best Practices to Improve Patient Payments."
Nordic posts a podcast titled "Developing a strategy for your Epic Community Connect program."
---
Contacts
More news: HIStalk.
Get HIStalk Practice updates.
Contact us online.
Become a sponsor.