Top News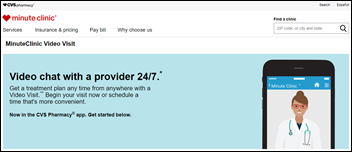 CVS Health adds MinuteClinic-branded virtual consults from Teladoc to its CVS Pharmacy app. The retail pharmacy chain piloted several telemedicine vendors last year, including American Well and Doctor on Demand, before settling on Teladoc.
---
Webinars
August 15 (Wednesday) 1:00 ET. "Raising the Digital Trajectory of Healthcare." Sponsored by: Health Catalyst. Presenter: Dale Sanders, President of Technology, Health Catalyst. Healthcare ranks lowest in McKinsey's Digital Quotient (data assets x data skills x data utilization) of all industries except mining and has largely ignored the digitization of patients' state of health, but that's changing. This webinar will describe the empathetic components of healthcare digitization strategy; the AI-enabled encounter; why today's digital approach will never work and instead sucks the life out of clinicians; the role of bio-integrated sensors, genomics, and the "digitician;" and the technology and architecture of a modern digital platform. It's going to happen, so let's make it happen the right way.
Previous webinars are on our YouTube channel. Contact Lorre for information.
---
Acquisitions, Funding, Business, and Stock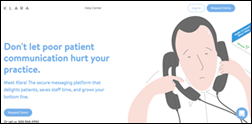 Provider and patient communications startup Klara raises $11.5 million in a Series A funding round led by FirstMark Capital.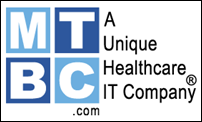 MTBC reports Q2 results: revenue up 12 percent, EPS $0.11 vs. –$0.09, beating analyst expectations for both. The health IT vendor closed on its acquisition of Orion Healthcorp last month.
---
Telemedicine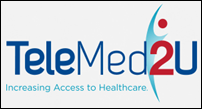 Physical and behavioral health telemedicine network TeleMed2U will move into expanded office space in its hometown of Roseville, CA as it prepares to add another 10 employees by year's end. Competitor Kura MD acquired TeleMed2U in 2015.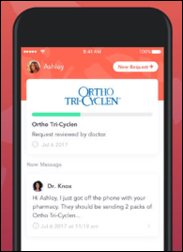 Nurx expands its text message-based prescription service for birth control and HIV prevention to Georgia, Tennessee, and Wisconsin. The company now operates in 20 states.
Behavioral health management company Beacon Health Options will offer virtual consult services from MDLive to its customers, including employers, payers, Medicaid programs, and military personnel.
---
Announcements and Implementations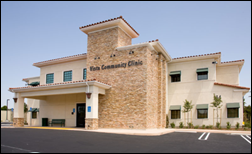 Vista Community Clinic (CA) selects patient referral management software from HealthViewX.
Clinical documentation improvement company Enjoin develops a pre-visit planning program to help practices better analyze patient populations, identify compliance opportunities, and monitor performance.
---
Research and Innovation
A National Business Group on Health survey of 170 employers reveals that 51 percent will make the implementation of more virtual care options a top priority in 2019.
---
Other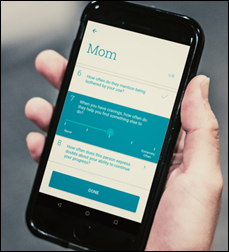 STAT profiles Hey,Charlie, an app that helps recovering addicts recognize environmental triggers and avoid risky places and people. Developed at an MIT hackathon several years ago, the app has evolved into a startup run by a team of three in their spare time with funding from RWJF and the National Institute on Drug Abuse. The business model has proved tricky, says co-founder and IBM Watson Health Scientist Emily Lindemer, who wants to offer the app to patients for free as part of a treatment program. Hey,Charlie is being piloted by several clinics in Boston.
In an effort to provide primary care physicians with more immediate resources for patients suffering from addiction, the University of Wisconsin-Madison and UW Health have set up a hotline to help direct PCPs to available resources within the state. "If primary care providers have a patient in the office who feels ready to make behavior change now," says hotline program lead Randall Brown, MD "we can help them make medical decisions and give advice about behavioral treatment to try and get a plan in motion. Because when someone is struggling and seeking help, a plan weeks out is not optimal." The hotline can be accessed at (608) 263-3260 or (800) 472-0111.
---
Sponsor Updates
Aprima announces that KLAS Arch Collaborative Ambassador Mike Davis will keynote its annual user conference, August 17-19 in Grapevine, TX.
Blog Posts
---
Contacts
More news: HIStalk.
Get HIStalk Practice updates.
Contact us online.
Become a sponsor.