Top News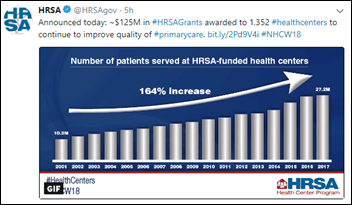 HHS will award $125 million in grants to 1,352 community health centers across the country. Funds will be allocated through HRSA to expand access to care, advance use of health IT, improve care quality and outcomes, increase cost-effectiveness, deliver patient-centered care, and address health disparities. Over 27 million people visited a health center last year for primary care services.
---
Webinars
None scheduled soon. Previous webinars are on our YouTube channel. Contact Lorre for information.
---
Announcements and Implementations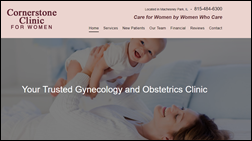 Cornerstone Clinic for Women (IL) selects email security software from Identillect Technologies.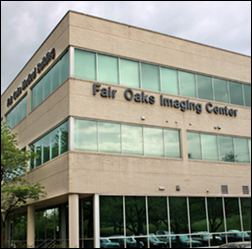 Reston Radiology Consultants (VA) implements Royal Kiosks and RoyalPay patient engagement technology from Royal Solutions Group.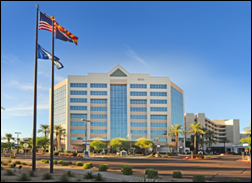 Arizona Heart Rhythm Center chooses PaceMate's Live software and services, becoming the first provider in the state to offer remote monitoring of implantable cardiac devices.

Practice management company Women's Health USA will offer its providers access to clinical research at the point of care through Elligo Health Research's Goes Direct technology.
---
Acquisitions, Funding, Business, and Stock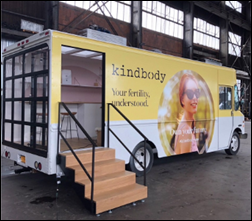 Women's health and fertility care company Kindbody purchases the IVFqc cloud-based EHR and billing software assets of Althea Science. Kindbody will incorporate the technology into a national network of pop-up and brick-and-mortar clinics. The New York City-based startup got its start earlier this month, and has brought on talent from One Medical, Mount Sinai Hospital, Flatiron Health, and Oscar Health.
---
Government and Politics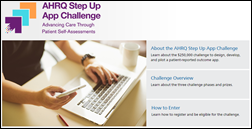 AHRQ launches an app challenge to encourage the development of user-friendly apps that enable the easy collection of patient-reported outcomes data. Submissions for the three-phase competition are due September 24. Prizes of up to $250,000 will be awarded throughout the contest.
---
Telemedicine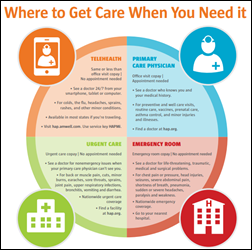 The Council of Accountable Physician Practices publishes a roadmap to adopting telemedicine business models that highlights its concern with the lack of data-sharing between third-party vendors and community physicians:
"Quality is frequently sub-optimal when there is such a disconnect between telehealth providers and patients' established providers. For example, without accountability to a patient's regular providers or an ongoing relationship with the patient, we have found that contracted third-party providers are often biased towards patient-pleasing quick fixes, such as antibiotic or steroid prescriptions for conditions that don't require such medications. When payers offer employees or plan members improperly-incentivized telehealth access from third-party companies, they disrupt the relationship between those members and their regular source of care."
---
Other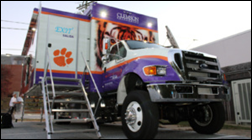 Clemson University will use $5 million in funding to improve broadband connections for mobile and brick-and-mortar clinics that serve patients at 102 healthcare sites in rural areas of the state. Improved connections will enable providers to see more patients. Previously, clinic staff had to spend upwards of five minutes per patient establishing a connection through unreliable private networks. Program director Paula Watt explains that, "if patients come steadily we can make it work, but if they happen to come all at once, the technology has tied our hands," Watt said. "A patient who just shows up — even if they qualify — frequently can't be seen because of delays in service. A stable connection changes all of that."
Healthix, a New York-based HIE serving Long Island and New York City, offers independent physician practices no-cost connection to the Statewide Health Information Network for New York through September 30. Additional funding incentives of up to $13,000 per practice are also available through state-based programs and Healthix.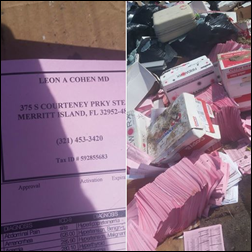 A concerned citizen's Facebook post of medical paperwork found spilling out of a box at the county landfill leads outraged patients to contact family physician Leon Cohen, MD who went down to the dump to investigate. Cohen insists the papers were bills, not records (which are stored in his EHR), and has assured all concerned that they have been removed and properly shredded.
---
Sponsor Updates
AdvancedMD announces AdvancedCQM, a free module to support MIPS Quality Reporting.
Aprima will integrate payment solutions from ClearGage.
Blog Posts
---
Contacts
More news: HIStalk.
Get HIStalk Practice updates.
Contact us online.
Become a sponsor.