Top News
Fast Company profiles Parsley Health, a membership-based primary care provider that focuses on the practices of functional medicine to give patients a holistic view of their health. Founded by Robin Berzin in 2015, the company now has three tech-fueled clinics, offering online access to appointment scheduling, medical records, doctor's notes, and health coach messaging. "Everyone is busy," says Berzin. "You shouldn't beg us to fax you something. All your data should be online so that you can view it 24/7 and download it yourself. We believe you own your data."
The company, which also offers on-demand blood-testing services, charges members $150 a month and just hired its first pediatrician in response to customer demand. It raised $10 million earlier this year, funding that Berzin will put towards expanding into new markets.
---
Webinars
None scheduled soon. Previous webinars are on our YouTube channel. Contact Lorre for information.
---
Announcements and Implementations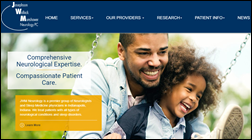 JWM Neurology (IN) implements Encoda's BackOffice billing technology across its 11 locations.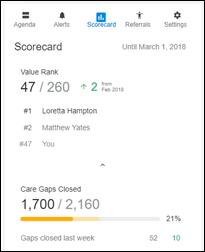 Innovaccer announces GA of InNote, an app that brings relevant clinical data, including referral resources, into a physician's workflow from within the EHR.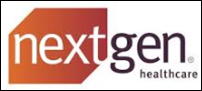 NextGen Healthcare adds electronic prior authorization capabilities from CoverMyMeds to its cloud-based Office EHR (fka MediTouch).
Health IPass offers end users the ability to integrate automated patient messaging from DoctorConnect with its patient payments software.

EZReferral develops the EZAnywhere app to help practices better capture referrals from within their website.
---
People

Vanessa Bentley (North Med Billing Services) joins Medical Practice Consulting Services as billing manager. The company has also expanded its office space in Statesville, NC.

Software developer WebRTC Ventures hires Ginger Germani (AgilityFeat) as director of telehealth accounts.



Brown & Toland Physicians names Lynn Grennan (Executive Healthcare Consulting) CFO, Therese Crossett (OptumHealth) VP of business development, and Elise Johnson (UnitedHealth) VP of human capital.
---
Other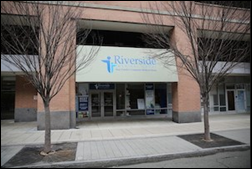 In New Jersey, Riverside Medical Group credits its year-over-year growth to its six-year relationship with the the NJ Innovation Institute's ILab, which focuses on helping practices with administrative tasks, including technology implementations, as they move to value-based care. In Riverside's case, ILab's assistance has not only helped it attract physicians unhappy with their hospital employment, but has also helped to improve the workflows of its older, less tech-savvy staff: "If a provider is 60 years of age or more and not comfortable with a new electronic health record system," Omar Baker, MD explains," Riverside and NJII together have the resources to support those physicians. If that means I have to invest in a dictation program or in a scribe … we have 20 to 30 scribes. Is that expensive? Sure. But what is my ROI? Are my physicians happier? Does it lead to a better patient experience? If the answer is yes, then it's worth it."
---
Sponsor Updates
AdvancedMD publishes a new e-guide, "In or Out-Source: Your Value-Based Care (VBC) Revenue Cycle Management."
Aprima will exhibit at the Patient-Centered Medical Home Congress September 14-15 in San Diego.
EClinicalWorks will exhibit at CASA 2018 September 5-6 in Huntington Beach, CA.
Blog Posts
---
Contacts
More news: HIStalk.
Get HIStalk Practice updates.
Contact us online.
Become a sponsor.