Top News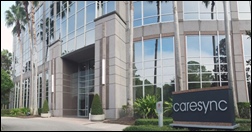 Vatica Health makes a $1 million bid to acquire the assets of chronic care management company CareSync, which abruptly closed its doors in June. The Nashville, TN-based Vatica's business model seems a little fuzzy based on its opaquely-worded website, which says it offers a "[u]nique blend of proprietary technology and clinical teams that enable providers and payers to thrive in value-based care." Court filings suggest that the auction of CareSync's assets could take place as early as November 5.
---
Webinars
October 30 (Tuesday) 2:00 ET. "How One Pediatric CIN Aligned Culture, Technology and the Community to Transform Care." Presenters: Lisa Henderson, executive director, Dayton Children's Health Partners; Shehzad Saeed, MD, associate chief medical officer, Dayton Children's Health Partners; Mason Beard, solutions strategy leader, Philips PHM; Gabe Orthous, value-based care consultant, Himformatics. Sponsor: Philips PHM. Dayton Children's Health Partners, a pediatric clinically integrated network, will describe how it aligned its internal culture, technology partners, and the community around its goal of streamlining care delivery and improving outcomes. Presenters will describe how it recruited network members, negotiated value-based contracts, and implemented a data-driven care management process.
November 7 (Wednesday) 3:00 ET. "Opioid Crisis: What One Health Plan is Doing About It." Presenter: Samuel DiCapua, DO, chief medical director, New Hampshire Health Families; and chief medical officer, Casenet. Sponsor: Casenet. This webinar will describe how managed care organization NH Health Families is using innovative programs to manage patients who are struggling with addiction and to help prevent opioid abuse.
Previous webinars are on our YouTube channel. Contact Lorre for information.
---
Announcements and Implementations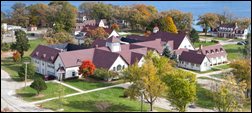 Allendale Association will implement behavioral health-focused EHR software from Streamline Healthcare Solutions at its facilities in Illinois and Wisconsin.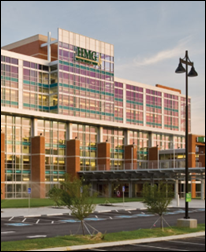 CarePoint Health (CO) and Holston Medical Group (TN) – both independent, multispecialty physician groups – select RCM software and consulting services from R1 RCM. CarePoint had been a customer of Intermedix, which R1 acquired early this year for $460 million.
EWellness will add automated speech-recognition and transcription technology to its Phzio digital physical therapy platform, which includes remote monitoring and video consults.
---
People

Scot McCray (BerkleyChambers) joins Community Health Services, an FQHC with six locations in Vermont, as CEO.
---
Government and Politics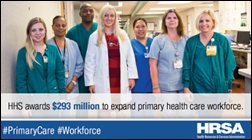 The Health Resources and Services Administration of HHS will award $293 million in scholarships and loan repayments to primary care providers and students working within the National Health Service Corps and Nurse Corps. Providers within these programs typically care for underserved patients in rural, tribal, and urban communities.
---
Telemedicine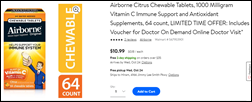 Just in time for flu season: Walmart will give customers who purchase products like Airborne and Mucinex vouchers for free virtual consults from Doctor on Demand.  Walmart's experience with Doctor on Demand extends to its employees: Virtual visits from the company are included in employee benefits.
---
Other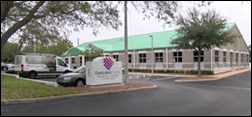 This article spotlights the efforts of Turner Impact Capital CEO Bobby Turner to improve the cost and quality of healthcare for seniors in Florida. The investor has partnered with geriatrics-focused primary care company ChenMed to open six Dedicated Senior Medical Centers across the state. Los Angeles-based TIC's $400 million healthcare fund is directed at facilities focused on ambulatory and transitional care in underserved neighborhoods.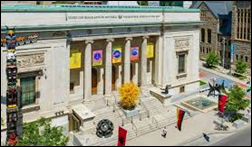 In Montreal, physicians can now prescribe free visits to the local museum of modern art thanks to a pilot program funded by Médecins francophones du Canada and the Montreal Museum of Fine Arts. "There's more and more scientific proof that art therapy is good for your physical health," says family physician and association VP Hélène Boyer, MD. "It increases our level of cortisol and our level of serotonin.. People tend to think this is only good for mental health issues. That it's for people who're depressed or who have psychological problems. But that's not the case. It's good for patients with diabetes, for patients in palliative care, for people with chronic illness."
---
Sponsor Updates
EClinicalWorks will exhibit at CHCANYS18 Annual Conference and Clinical Forum through October 23 in Tarrytown, NY.
Blog Posts
---
Contacts
More news: HIStalk.
Get HIStalk Practice updates.
Contact us online.
Become a sponsor.