Top News

AMA publishes its first look at telemedicine utilization amongst 3,500 physicians. Key findings include:
Fifteen percent of physicians report using telemedicine as part of their practice, while 11 percent have used it for consults with colleagues.
Radiologists, psychiatrists, and cardiologists were the greatest users by specialty for patient interactions.
Video conferencing was the most preferred method.
Perhaps most relevant to physician practices is the fact that MDs in such organizations had a lower rate of usage than did their employed counterparts, suggesting that cost of implementation may be hindering smaller practices from adopting the technology.
---
Webinars
December 5 (Wednesday) 1 ET. "Tapping Into the Potential of Natural Language Processing in Healthcare." Sponsor: Health Catalyst. Presenters: Wendy Chapman, PhD, chair of the department of biomedical informatics, University of Utah School of Medicine; Mike Dow, senior director of product development, Health Catalyst. This webinar will provide an NLP primer, sharing principle-driven stories so you can get going with NLP whether you are just beginning or considering processes, tools, or how to build support with key leadership. Dr. Chapman's teams have demonstrated phenotyping for precision medicine, quality improvement, and decision support, while Mr. Dow's group helps organizations realize statistical insight by incorporating text notes along with discrete data analysis. Join us to better understand the potential of NLP through existing applications, the challenges of making NLP a real and scalable solution, and the concrete actions you can take to use NLP for the good of your organization.
December 6 (Thursday) 11 ET. "Make the Most of Azure DevOps in Healthcare." Sponsor: CitiusTech. Presenter: Harshal Sawant, practice lead for DevOps and mobile, CitiusTech. Enterprise IT teams are moving from large-scale, project-based system implementations to a continuously evolving and collaborative process that includes both development and business teams. This webinar will review healthcare DevOps trends and customer stories, describe key factors in implementing a DevOps practice, describe how to assess Azure DevOps, and lay out the steps needed to create an Azure DevOps execution plan.
Previous webinars are on our YouTube channel. Contact Lorre for information.
---
Announcements and Implementations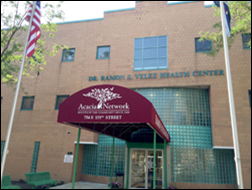 The Acacia Network of six FQHCs in New York City goes live on Clearwave's patient check-in and insurance verification technology.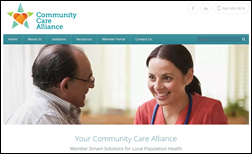 The Colorado-based Community Care Alliance will offer its clinically integrated network of rural providers population health management software from The Garage.
---
Acquisitions, Funding, Business, and Stock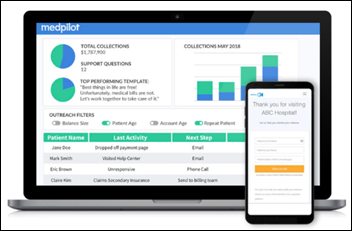 Cedars-Sinai Accelerator graduate MedPilot wraps up a seed funding round of $1.7 million with help from the health system, Hudson River Capital Partners, Valley Growth Ventures, and Techstars. The startup, which has developed patient billing and engagement software, will use the funding for new hires and product development.
---
Telemedicine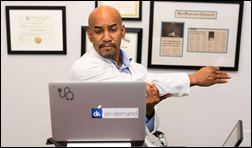 Telemedicine doctors point out that while working from home can be a plus, especially when it comes to avoiding burnout, they sometimes miss the opportunities for curbside consults: "That flexibility just isn't there in a traditional brick-and-mortar practice," says Doctor on Demand provider Heather Hawthorne, MD, who adds that it can be a bit isolating, too. "If you talk to physicians in other settings, a big part of taking care of patients is (talking to) your colleague like, 'Hey, I don't know what this rash is,' and you'll ask the doctor in the next exam room. It's kind of isolated here. I don't have that." Physicians have increased their availability for virtual visits, either moonlighting or moving into telemedicine full time. The AAFP reports that 20 percent of their members consulted via telemedicine in 2017, a steady increase from 15 percent three years prior.
---
Research and Innovation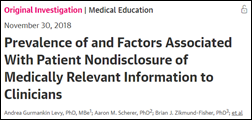 After surveying 4,500 patients, researchers find that between 60 and 80 percent of them admit to not sharing information with their physicians that could be clinically relevant, such as how often they exercise and details about their diet. A third also admit to not speaking up when they disagree with a care recommendation or don't understand a physician's instructions. Survey respondents cited a fear of being embarrassed, and being judged about their habits as reasons why they don't tell their doctors all. To make matters worse, one researcher points out that, "We also have to consider the interesting limitation that survey participants might have withheld information about what they withheld, which would mean that our study has underestimated how prevalent this phenomenon is."
---
Other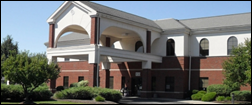 The local paper profiles the work Highgate Medical Group in New York is doing to add behavioral healthcare to its primary care services. David Pawlowski, MD has said integration of the two services has been key, including making sure mental health and social service consults are documented in the patient's EHR so that the entire care team is on the same page.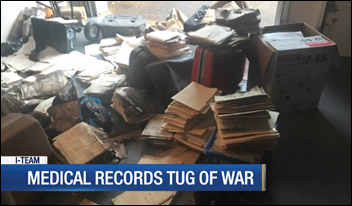 Residents of a retired physician's home in California essentially take thousands of her medical records hostage after finding them spilling out of boxes in a storage area in the garage. Believing the privacy of the patients to be more important than the physician's legal right to the records, the couple boxed them up, put them in a rented storage unit, and filed a complaint with HHS. The agency has told the couple, who have since moved out of the home, to return the records – a directive they have ignored thus far. The physician has filed a police report claiming they were stolen.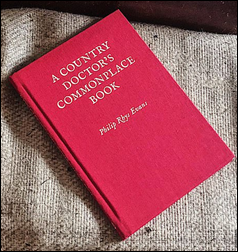 If author Bill Bryson were a physician, he might come up with something like this: English GP Philip Evans finds fame with his first book, a compilation of quirky tales from his practice, travels, and observations over the years. A few snippets:
From a village newsletter: "Low self-esteem support group will meet Thursday at 7 p.m., please use the back door."
Noticed at a cricket match in Dubai: "The dress code is very simple. Just keep your clothes on."
In a letter to The Times: "Researchers found that the least spread of bacteria from surgeons occurred if they were naked and lightly oiled."
---
Contacts
More news: HIStalk.
Get HIStalk Practice updates.
Contact us online.
Become a sponsor.