Top News
Kindred Healthcare offshoot Lacuna Health acquires American Chronic Care, which provides chronic care management technology and services to ACOs, FQHCs, and physician groups. Lacuna was launched one year ago to offer care management services to practices, ACOs, hospitals, and post-acute providers.
---
Webinars
January 17 (Thursday) 1:00 ET. "Panel Discussion: Improving Clinician Satisfaction & Driving Outcomes." Sponsor: Netsmart. Presenters: Denny Morrison, PhD, chief clinical advisor, Netsmart; Mary Gannon, RN, chief nursing officer, Netsmart; Sharon Boesl, deputy director, Sauk County Human Services; and Allen Pendell, SVP of IS and analytics, Lexington Health Network. This panel discussion will cover the state of clinician satisfaction across post-acute and human services communities, turnover trends, strategies that drive clinical engagement and satisfaction, and the use of technology that supports those strategies. Real-world examples will be provided.
Previous webinars are on our YouTube channel. Contact Lorre for information.
---
Acquisitions, Funding, Business, and Stock

Digital pregnancy management company Babyscripts raises $6 million in a funding round led by Philips. The company hopes to expand its remote monitoring and patient engagement technologies to accommodate mothers after birth.
---
Announcements and Implementations
Rockford Radiology Associates (IL) selects RCM software and services from Zotec Partners.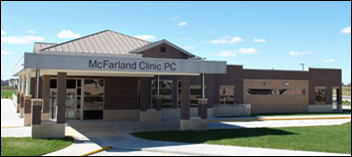 McFarland Clinic will implement patient engagement software from Relatient across its 25 clinics in Iowa.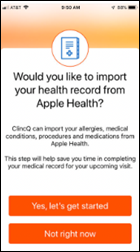 Health Here announces GA of Clinic Q, a patient intake and payments app that also features Apple Health record integration.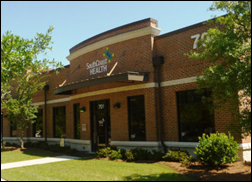 In Georgia, SouthCoast Health signs on with practice management company Privia Medical Group.
---
People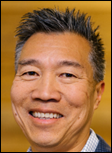 Iora Health names Tyler Jung, MD (Molina Healthcare) CMO.
---
Telemedicine
Q2i adds telemedicine capabilities to its patient app and care team portal for the medication-assisted treatment of opioid use disorder.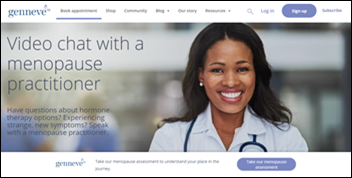 First announced last fall, Genneve begins offering virtual consults for menopausal women in California, Georgia, New Jersey, and Washington. It plans to expand its telemedicine services to all 50 states within the next year.
---
Other
I'm always up for a good read, and I'm always intrigued by tales from the physician trenches, which often end up being about much more than the diagnosis. If you're looking for new titles to read in 2019, check out the following …
Physician burnout seems to be a hot literary topic these days. Part-time physician, author, and "recovering perfectionist" Amaryllis Sánchez Wohlever, MD has penned "Recapturing Joy in Medicine" to offer providers stories and tips on how to prevent or handle burnout. Wohlever says that, "It's a book that acknowledges how hard things are for doctors, but at the same time calls us out to rise and to have the courage to speak up in our organizations. We need to call out abuse when it's abuse. We need to lead again."
Some physicians, however, turn to their patients to inspire their literary endeavors: Chuck Radis, will recount his time as a DO on Peaks Island in Maine when he publishes "Go By Boat." Described as the first in a trilogy that will focus on people, nature, and medical care, the book promises to highlight his unique experiences in traveling by boat to treat people who wanted to avoid mainland healthcare at all costs. "There was a dramatic mixture of health on the islands," Radis says. "Certainly there were high rates of alcoholism and drug use on one hand of the spectrum. On the other end, there were very elderly people still extremely active into their 90s and living alone."
---
Sponsor Updates
AdvancedMD announces the winners of its annual Healthcare Innovator of the Year Awards.
Blog Posts
---
Contacts
More news: HIStalk.
Get HIStalk Practice updates.
Contact us online.
Become a sponsor.