Top News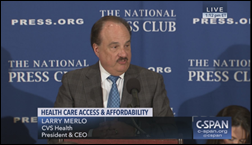 CVS CEO Larry Merlo tells the National Press Club that the retail pharmacy chain has a bold vision for its role in the healthcare ecosystem now that its Aetna acquisition has been finalized. According to Merlo, the company will add wearable devices, push notifications, and predictive analytics to its health IT repertoire, which already includes prescription price transparency tools from within its Epic EHR. New concept stores will feature these capabilities in action, giving customers access to patient navigators who can help them act on preventive recommendations, take advantage of immunizations and screenings for chronic conditions from pharmacists, and better understand CVS Health services and their insurance benefits.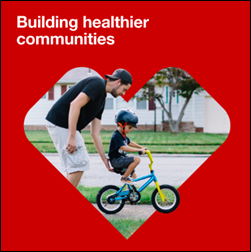 The company will also launch a five-year, $100 million program that will partner with community organizations to help improve access to care and management of chronic conditions and opioids through its chain of MinuteClinics. CVS will provide grant funding to more than 100 free clinics and community health centers in 2019 alone.
---
Webinars
January 17 (Thursday) 1:00 ET. "Panel Discussion: Improving Clinician Satisfaction & Driving Outcomes." Sponsor: Netsmart. Presenters: Denny Morrison, PhD, chief clinical advisor, Netsmart; Mary Gannon, RN, chief nursing officer, Netsmart; Sharon Boesl, deputy director, Sauk County Human Services; and Allen Pendell, SVP of IS and analytics, Lexington Health Network. This panel discussion will cover the state of clinician satisfaction across post-acute and human services communities, turnover trends, strategies that drive clinical engagement and satisfaction, and the use of technology that supports those strategies. Real-world examples will be provided.
Previous webinars are on our YouTube channel. Contact Lorre for information.
---
Acquisitions, Funding, Business, and Stock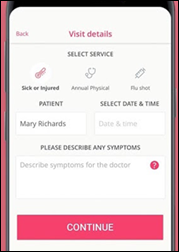 Atlanta-based Aetna members can now take advantage of Heal's app-based house call service. It is the first new market for the California-based company since it launched in 2015.

Clinical communications and collaboration company PerfectServe acquires competitor Telmediq for an undisclosed sum. Telmediq founder and CEO Ben Moore will become PerfectServe's chief product officer. PerfectServe was acquired by K1 Investment Management last year.
---
Announcements and Implementations

ChiroFusion adds online scheduling to its EHR for chiropractors.
---
Government and Politics
Canadian physician and professor Nav Persaud argues for a national EHR for primary care to improve data sharing between institutions. "If we are truly committed to improving the health of Canadians," he says, "a bold move such as this is needed." Persaud cites the VA and Singapore as shining examples of organizations that have successfully adopted single-record systems, omitting mention of the VA's decision to spend billions of dollars on a new system from Cerner, and the 2018 SingHealth data breach that compromised the data of 1.5 million patients and resulted in several staff members being fired for negligence.
---
Other
The American College of Physicians includes for the first time sections on telemedicine and EHRs in its annual ethics manual. A snippet:
"The EHR should assist and enhance clinical reasoning and the development of cognitive and diagnostic skills; for example, copy-and-paste and other features should be used carefully and only if they help reflect the physician's thought processes about the current patient encounter and produce an accurate and complete medical record that meets ethical standards. Electronic health record information retrieval, exchange, and remote access can improve care, but also create risks, including unauthorized disclosure and use of protected health information."
---
Contacts
More news: HIStalk.
Get HIStalk Practice updates.
Contact us online.
Become a sponsor.