Top News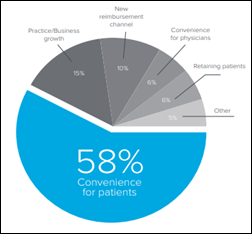 An AdvancedMD survey of physician practices already using telemedicine finds convenience for patients to be a top benefit, with one respondent noting that, "All our centers are in rural areas so this is a huge benefit for second opinions and surgical consults for our patients so they don't have to drive 2+ hours."
Top frustrations with the technology include reimbursement issues, credentialing and licensure, and staff adoption, which tied with privacy and security concerns. Respondents believe that improved reimbursement and parity laws, followed by easier-to-use software, and better EHR integration will drive telemedicine's growth.
---
HIStalk Practice Announcements and Requests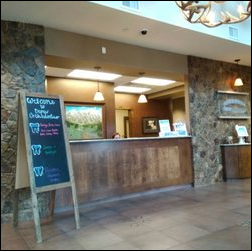 I'm shopping around for braces and visited the first of three orthodontics practices yesterday. I was struck by how much this particular practice focused on customer service, and thought I'd share some of the highlights.
The new patient intake process was easy thanks to the practice's portal. I was emailed a link to the forms several days before my appointment. One of the questions asked about my hobbies and interests – a nice touch that I presume will help staff kick off future small talk.
The portal seemed to be part of the practice's billing system, as it also took me through steps to determine potential payment options based on my credit history.
The check-in desk had a welcome sign with my first name on it, plus those of other patients.
Every staff member smiled when we made eye contact.
A Girl Scout troop toured the facility while I was there, which tells me the practice's owners invest in their local community (and love Girl Scout cookies).
I was offered a tour of the facility, something that's never been offered to me before by any other type of provider.
After speaking to the orthodontist for 20 minutes or so about treatment options, I was smoothly handed off to the practice manager, who then walked me through a few further options, including payment details presented to me on a tablet. Up-front costs for healthcare procedures, as far as I know, are unheard of.
I left with paper copies of all that we had discussed, and came home to find a digital version had been emailed to me through the portal.
I don't know that there's a huge need for virtual visits in orthodontia, but I bet this practice is already weighing its options.
It will be interesting to see how the other two practices compare price-wise. I often wonder if prices are higher at places that obviously have a lot of overhead/bells and whistles.
All in all, it was about as painless a process as I could have hoped for. It was also a stark contrast to some of the physician practices I have frequented in the past. I know business models are different, but the attention to customer service detail makes me think the two other practices I'll be visiting in the next few weeks will have a hard time competing. And it certainly sets a high bar for any other type of provider I may have to seek in the future.
---
Webinars
March 6 (Wednesday) 1:00 ET. "Pairing a High-Tech Clinical Logistics Center with a Communication Platform for Quick Patient Response." Sponsored by Voalte. Presenters: James Schnatterer, MBA, clinical applications manager, Nemours Children's Health; Mark Chamberlain, clinical applications analyst, Nemours Children's Health. Medics at Nemours Children's Health track vital signs of patients in Florida and Delaware from one central hub, acting as eyes and ears when a nurse is away from the bedside. Close monitoring 24 hours a day integrates data from the electronic health record, such as critical lab results, and routes physiological monitor and nurse call alerts directly to the appropriate caregiver's smartphone. This session explores how the Clinical Logistics Center and more than 1,600 Zebra TC51-HC Touch Computers running Voalte Platform connect care teams at two geographically dispersed sites for better patient safety and the best possible outcomes.
Previous webinars are on our YouTube channel. Contact Lorre for information.
---
Acquisitions, Funding, Business, and Stock

Toronto-based healthcare app hosting and compliance startup MedStack raises $2.4 million in a funding round led by Telus Ventures.
---
Announcements and Implementations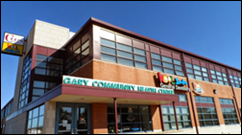 Community HealthNet Health Centers in Indiana selects remote patient monitoring technology from Reliq Health Technologies for a three-month trial with patients most at risk for diabetes and hypertension.
PatientPop offers a free benchmarking report to help practices understand how they stack up to their peers in the areas of Google rankings, website presence and performance, and online reputation.
---
Telemedicine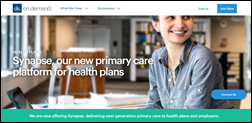 Doctor on Demand develops a primary care software package that will enable employers and payers to integrate the vendor's telemedicine services with existing networks.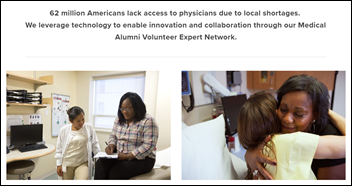 The MAVEN Project will use VSee's telemedicine technology to expand access to its advisory and mentorship services for PCPs working in FQHCs.
---
Research and Innovation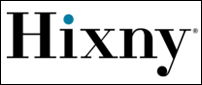 A survey from Eastern New York-based HIE Hixny finds that 85 percent of the 1,000 residents surveyed expect providers to share patient records with one another. A similar percentage expects health data to be shared via HIE, which speaks to the increasingly consumer-centric nature of health data sharing.
---
Other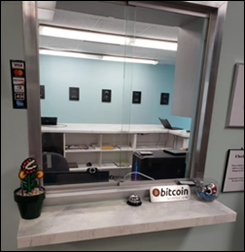 I didn't realize Bitcoin was still a thing, given cryptocurrency's nosedive in 2018: Will Powers, DO opens a new practice in Detroit that excites video game fans and crypto enthusiasts alike. Powers mentioned in a Reddit thread that he's using BitPay to accept Bitcoin, and is having to work out the legal and financial tax ramifications of accepting cryptocurrency. He's been a fan of Bitcoin since 2012, when he began mining it to heat his house. I'm not sure if that means he used his financial gains to pay his heating bills, or his presumably home-grown mining machine literally generated enough heat to keep the household warm and toasty. Those things can definitely warm up a room.
---
Sponsor Updates
AdvancedMD will exhibit at the American Academy of Dermatology meeting March 1-5 in Washington, DC.
Culbert Healthcare Solutions will exhibit at the AAAP conference March 1-4 in Savannah, GA.
---
Contacts
More news: HIStalk.
Get HIStalk Practice updates.
Contact us online.
Become a sponsor.