Top News
A paywalled survey of 766 telehealth users and non-users finds that the majority of users relied on virtual video visits for access to care, and were less connected to PCPs than their non-user counterparts. Survey analysts caution that telehealth may further fragment care if telemedicine providers and traditional practices can't figure out how to share information and coordinate care.
---
Webinars
March 27 (Wednesday) 2:00 ET. "Waiting on interoperability: What can payers and providers do to collaborate?" Sponsored by Casenet. Presenter: Amy Simpson, RN, director of clinical solutions, Casenet. A wealth of data exists to identify at-risk patients and to analyze populations, allowing every payer and provider to operate readmissions intervention and care management programs. Still, payer and provider care managers are challenged to coordinate and collaborate to improve outcomes because of the long road ahead to interoperability. Attend this webinar to learn what payers and providers can do now to share information and to coordinate their efforts to create the best healthcare journey for members and patients.
Previous webinars are on our YouTube channel. Contact Lorre for information.
---
People

Coding and billing company LogixHealth names Jim Blakeman (Institute for Emergency Medicine) EVP.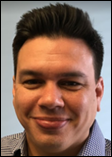 Global Partnership for Telehealth hires Matt Strickland (Memorial Satilla Health) as CTO.
---
Announcements and Implementations
Allscripts integrates Opargo's physician scheduling optimization software with its practice management technology.
---
Research and Innovation

A survey of 6,000 Heal app users finds that the app-based house call service helped first-time patients access timely care, and avoid trips to the ER and urgent care – a figure the company equates to $65 million in healthcare cost savings.
---
Other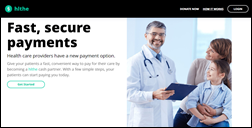 Former firefighter Dave Graybill creates Hlthe, a Go Fund Me-like app designed to help people raise money for healthcare needs. The app's differentiating factor is that it ensures donations are only spent on healthcare, and allows donors to track their funds. Graybill also markets the app to employers who want to give Hlthe credits as rewards within their wellness programs. He hopes to eventually offer Hlthe gift cards.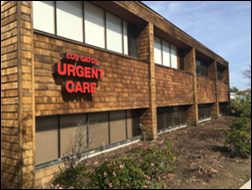 The married owner and manager of the Los Gatos Urgent Care Clinic in California face eight felony counts relating to filing false insurance claims after an audits finds a 100-percent error rate for billing, and billing for services never rendered. In one case, a patient was billed $700 for a typically $10 pair of foam slippers.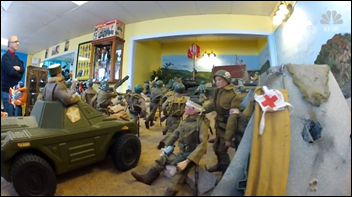 The local news profiles the passion pediatrician Neil Vitale, MD has for restoring and displaying GI Joe dolls at his GI Joe "hospital" and museum in Lone Wolf, OK. Vitale, who still has his first two Joes, says his restored soldiers have seen a lot of action: "For some reason, kids like to use ice picks on Joes. Unfortunately, a lot of them were burned up, too."
---
Contacts
More news: HIStalk.
Get HIStalk Practice updates.
Contact us online.
Become a sponsor.