Top News
Urgent and primary care company American Family Care offers up to $30 million in financing from ApplePie Capital to new and existing franchisees. The company, which also offers occupational medicine, operates its 180 clinics across the country on DocuTap's EHR and practice management software.
---
Webinars
March 27 (Wednesday) 2:00 ET. "Waiting on interoperability: What can payers and providers do to collaborate?" Sponsored by Casenet. Presenter: Amy Simpson, RN, director of clinical solutions, Casenet. A wealth of data exists to identify at-risk patients and to analyze populations, allowing every payer and provider to operate readmissions intervention and care management programs. Still, payer and provider care managers are challenged to coordinate and collaborate to improve outcomes because of the long road ahead to interoperability. Attend this webinar to learn what payers and providers can do now to share information and to coordinate their efforts to create the best healthcare journey for members and patients.
Previous webinars are on our YouTube channel. Contact Lorre for information.
---
People

Hudson Physicians (MN) hires Matt Brandt (Multicare Associates) as its first CEO. Brandt says his top priorities will be renovations and technology upgrades across the six-facility, independent practice.
---
Announcements and Implementations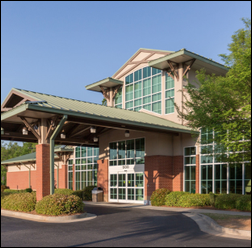 In Georgia, Resurgens Orthopaedics implements Notable Health's automated administration tools across its 24 practices.
The Orthopaedic Institute Surgery Center (IL) selects Surgical Spotlight analytics software from ORhub.

Good News Clinics (GA) will connect to Northeast Georgia Health System's Epic software thanks to a $100,000 grant from local foundations.
Texas-based HIE HASA selects patient-matching software from 4medica.
---
Telemedicine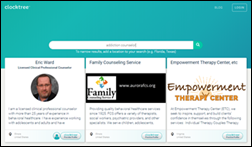 Seattle-based Clocktree launches a service that helps patients find telemedicine services in the areas of mental health, therapy, addiction counseling, and nutrition. It launched a provider-facing version of its services in 2017. The company includes several former Microsoft programmers, including co-founder and CTO David Chalmers, who wrote the code for the now infamous "control-alt-delete" command.
---
Other

Pediatrician Clement Bottino, MD pens a short, heartfelt essay on why he shares his phone number with every patient he sees. The stats he shares are interesting:
Since opening his practice in 2009, he has shared his number with 769 patients plus hundreds more from urgent care visits.
Less than 20 percent of his patients texted him last year.
He received 2,097 texts from patients in 2018.
He sent 1,969 texts in 184 threads (some in different languages thanks to Google Translate.)
Of the patients that did text him, 80 percent sent fewer than 20 messages.
3 percent sent more than 100.
He says, "Most of my paid clinical time is spent rushing through 15-minute visits and slogging through electronic paperwork. With texting, the rush disappears. Patients can text me when they want and there are no boxes to tick. I can answer questions, put worried parents' minds at ease and prevent unnecessary ER visits. It feels invigorating, the opposite of burnout. Still, my family and colleagues often question my work-life balance. I sometimes worry that the thousand or so patients who have my number will all text me at once."
---
Sponsor Updates
PerfectServe will exhibit at the AMGA 2019 Annual Conference March 27-30 in National Harbor, MD.
Blog Posts
---
Contacts
More news: HIStalk.
Get HIStalk Practice updates.
Contact us online.
Become a sponsor.