Top News
BetterPT raises $5 million to further scale its physical therapy marketplace, which enables patients to find and book appointments with providers in their area. It also offers PT clinics inbound patient relationship management capabilities.
---
HIStalk Practice Musings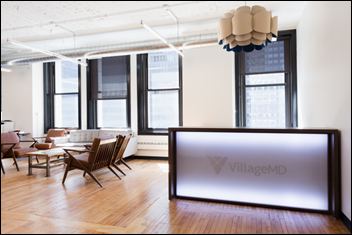 BuiltinChicago.org's recent article on corporate culture at tech-heavy practice management company VillageMD got me thinking about the literary offerings found in the workplace. VillageMD's Chicago headquarters features a library filled with books brought in by employees and from the company's Speaker Series. Company rep Molly Lynch says, "We started the VillageMD Speaker Series and library to both feed employee curiosity and provide a unique model of development that exposes all of us to being thinkers and innovators on topics that are relevant to our business and personal lives. We know that taking breaks to read and learn allow us to expand our minds, and ultimately, to bring greater focus for the tasks at hand, whether they be professional or personal.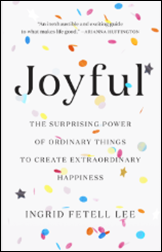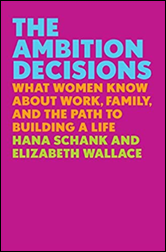 "Some of the most popular titles in the library are from previous speaker events, such as 'Joyful' by Ingrid Fetell Lee, 'The Ambition Decisions' by Hana Schank and Elizabeth Wallace, and 'Never Enough' by Judy Grisel, Ph.D."
Does your workplace or waiting room offer a lending library? Email me with your favorite personal and professional development book titles.
---
Webinars
None scheduled in the coming weeks. Previous webinars are on our YouTube channel. Contact Lorre for information.
---
Acquisitions, Funding, Business, and Stock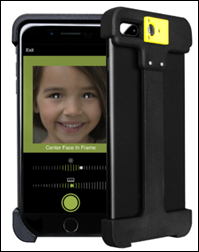 Pediatric eye-screening app startup GoCheckKids raises $6 million in a Series B round led by FCA Venture Partners. CEO Kevon Saber says the Nashville-based company will use the financing to enhance the app's EHR integration, utilize Apple's AI capabilities, and expand its sales team.
---
People

The Michigan Academy of Family Physicians hires Karlene Ketola (Michigan Oral Health Coalition) as CEO.
---
Announcements and Implementations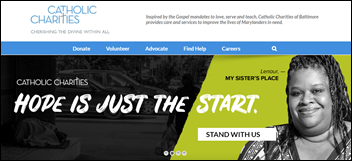 Catholic Charities of Baltimore selects the SmartCare EHR from Streamline Healthcare Solutions to better coordinate care among its behavioral health, residential treatment, and special education services.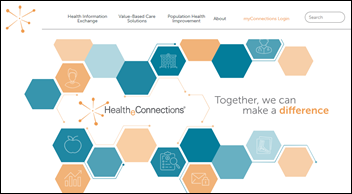 After announcing they would strategically partner last fall, New York-based HIEs HealtheConnections and HealthlinkNY decide to merge. Rob Hack will remain CEO of the newly combined HIE. HealthlinkNY Executive Director Staci Romeo will become HealtheConnections VP of HIE customer engagement services.
---
Telemedicine

EWellness Healthcare will expand beyond its physical therapy telemedicine services with the launch later this year of digital speech therapy software.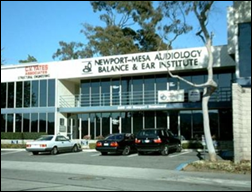 The Newport-Mesa Audiology Balance & Ear Institute in California develops virtual reality technology that enables providers to offer home-based treatment for patients with dizziness, vertigo, and imbalance. Technology includes a VR goggle system, patient portal, and app.
Community health center staff in Connecticut lament the lack of reimbursement for e-consults – a state of affairs that forces them to dip into discretionary funds, thus limiting their use and bottlenecking the referral process for patients. State lawmakers are crafting legislation that would allocate funding for technology and pave the way for adequate reimbursements.
---
Other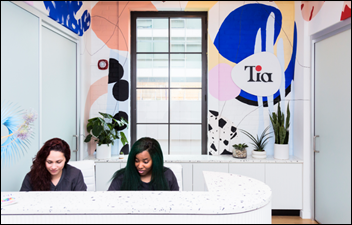 This article attempts to separate the hype from the capabilities of several buzzy startups in the healthcare space, including New York City-based women's clinic Tia. Readers may recall that the clinic, which evolved from a digital health app, has faced scaling issues due to demand for its membership-based services. A few excerpts from the review:
The providers cast [my medical] notes onto a screen in the room, which was a fun way to visualize my health. I could also look over their shoulders to see their screens.
The [$150 annual fee] goes toward services like the messaging and booking platform, programming, and access to group wellness events.
I … had a hard time figuring out how to follow up with the healthcare provider who had done my exam, which will ideally be fixed when Tia's care team messaging platform launches in a few weeks.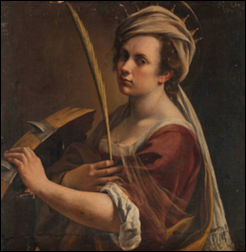 The National Gallery in London loans a nearly $5 million self-portrait of Italian Renaissance painter Artemisia Gentileschi to a clinic in Yorkshire as part of an effort to show people that its art belongs to the nation. Officials believe that the artwork will help to distract and calm waiting patients, though the vigilant security guards that will accompany the painting may counter those effects.
---
Sponsor Updates
Blog Posts
---
Contacts
More news: HIStalk.
Get HIStalk Practice updates.
Contact us online.
Become a sponsor.