Top News
Emocha Mobile Health relocates from its Johns Hopkins innovation hub offices in Baltimore to its own 5,000 square-foot space nearby. The company, which offers app-based technology to help patients adhere to treatment regimens, got its start in 2014 using software developed by Johns Hopkins University clinicians.
---
HIStalk Practice Musings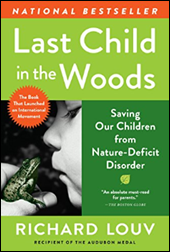 The healing effects of nature have been well documented, and now, according to this article, some organizations are working with physicians to encourage them to prescribe outdoor activities to their patients as a preventative measure. Park Rx America, for example, is a nonprofit that connects physicians with 8,500 outdoor spaces in 34 states via their prescribing software. The idea, according to founder and pediatrician Robert Zarr, MD (a former National Park Service advisor) is to "think about nature not just as a place to recreate, but also as a social determinant of health." Zarr was inspired to create the nonprofit after reading Richard Louv's 2008 book, "Last Child in the Woods."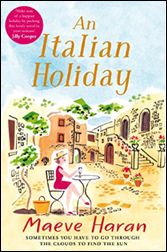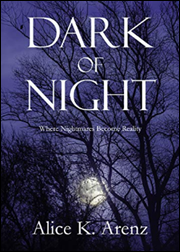 Immersing ourselves in nature for the benefit of mind, body, and soul seems a timely idea as spring gives way to summer in the coming months. Several readers have shared their beach read recommendations – easy-to-read (and sometimes light and frothy) books that fit nicely into a beach bag or picnic basket. Caroline recommends Maeve Haran's "An Italian Holiday" (which puts me in mind of Peter Mayle's "Provence" series), while a little birdie tweeted praises for "Dark of Night" by Alice Arenz, calling it a great must-read mystery for those looking for a quick read this summer.
How has a good book helped you connect with nature? Email me with your recommendations and/or forest bathing anecdotes.
---
Webinars
May 21 (Tuesday) 2:00 ET. "Cloud-Based Data Management: Solving Healthcare's Provider Data Challenge." Sponsor: Information Builders. Presenters: Jeremy Kahle, manager of planning and business development, St. Luke's University Health Network; Shawn Sutherland, patient and member outcomes, Information Builders; Bill Kotraba, VP of healthcare solutions and strategies, Information Builders. Inaccurate provider data negatively impacts revenue cycle, care coordination, customer experience, and keeping information synchronized across systems and functions. SLUHN will describe how it created a single version of provider data from 17 sources, followed by a demonstration of how that data can be used in reports and geospatial analysis. Learn how Omni-HealthData Provider Master Edition provides rapid ROI in overcoming healthcare organization provider data issues.
---
People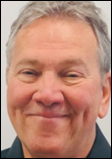 Blockchain-based health record app vendor Patientory hires Vince McGee (Ingenious Med) as CTO.
---
Announcements and Implementations

MedEvolve develops an RCM Scorecard to help practices uncover and implement revenue cycle process improvements.
The Connecticut Dept. of Social Services selects analytics software from HBI Solutions to help it better care for Medicaid patients.

Patient engagement company PatientPoint develops digital educational content for neurologists.

Ambulatory surgery center OrthoIllinois selects ASC management software from HSTpathways.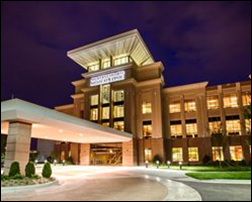 The Murfreesboro Medical Clinic and SurgiCenter in Tennessee selects precision medicine and pharmacogenomics software from 2bPrecise.
---
Telemedicine

Care Compass Network in New York selects telepsychiatry and teletherapy services from Mynd Analytics subsidiary Arcadian Telepsychiatry Services.
---
Research and Innovation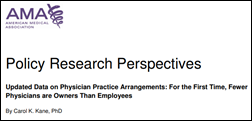 New AMA data finds that there are now fewer physician practice owners than employees, and that physicians are shifting away from solo practices to larger medical group settings of 50-plus providers.
---
Other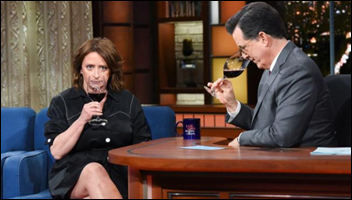 Comedians Stephen Colbert and Rachel Dratch reminisce on The Late Show about their "meet cute" moment at a pediatrician's office in the mid-90s. Dratch, who was employed as a seasonal receptionist, didn't remember Colbert, despite the fact that both were working at Second City during that time. Dratch joked that, "I guess I was too involved in my job to even notice that you came in. [L]ives [were] on the line, with me answering phones there."
---
Sponsor Updates
Blog Posts
---
Contacts
More news: HIStalk.
Get HIStalk Practice updates.
Contact us online.
Become a sponsor.