Top News
Cerner launches Anuva Health, a chain of healthcare centers shared between several employers that offers in-person and virtual care to employees. Several Anuva Health facilities have opened in Chester County, PA to serve Cerner and other local employees. Each will use Cerner's Millenium EHR and HealtheIntent analytics. Anuva, by the way, seems to have several origins, including a Hindu version meaning "knowledge" and a Russian one meaning "new beginnings."
---
HIStalk Practice Musings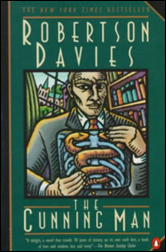 My request last week for medically-inspired book recommendations prompted Chip of pediatric EHR vendor PCC to share his affinity for "The Cunning Man" by Robertson Davies. He describes it as a "nice, tight mystery that serves as a treatise on primary care." Chip has offered to gift a paper or digital copy to another HIStalk Practice reader. I'll arrange to have the book sent to the first reader who shares their favorite healthcare-related book with me – novel, nonfiction, or even biography.
Given that graduation season is upon us, I'd also love to hear about books received or given as graduation gifts. What title had the biggest impact as you were making your way into the real world? Is there a go-to title that you give to every new graduate? Email me with your anecdotes, and I'll promise to hum "Pomp and Circumstance" as I read them.
---
Webinars
May 21 (Tuesday) 2:00 ET. "Cloud-Based Data Management: Solving Healthcare's Provider Data Challenge." Sponsor: Information Builders. Presenters: Jeremy Kahle, manager of planning and business development, St. Luke's University Health Network; Shawn Sutherland, patient and member outcomes, Information Builders; Bill Kotraba, VP of healthcare solutions and strategies, Information Builders. Inaccurate provider data negatively impacts revenue cycle, care coordination, customer experience, and keeping information synchronized across systems and functions. SLUHN will describe how it created a single version of provider data from 17 sources, followed by a demonstration of how that data can be used in reports and geospatial analysis. Learn how Omni-HealthData Provider Master Edition provides rapid ROI in overcoming healthcare organization provider data issues.
May 30 (Thursday) 2:00 ET. "ONC Data Blocking Proposed Rule: What Health Systems Need to Know." Sponsor: Philips PHM. Presenter: Greg Fulton, industry and public policy lead, Philips. Proposed data-blocking regulations could specify fines, disincentives, and de-certification of providers who don't provide an API for patients to extract all of their data. This webinar will describe who is deploying APIs, the scope of data and third-party apps that can be used, the seven costs that do not count as a data-blocking exception, and the health system protections that don't involve using a vendor. It will also provide examples of data blocking and further exceptions.
Previous webinars are on our YouTube channel. Contact Lorre for information.
---
Announcements and Implementations
Modernizing Medicine adds Change Healthcare's exchange orders and results technology to its EHR for gastroenterologists, giving providers the ability to electronically submit lab orders and receive results.

DrChrono adds speech-to-text charting capabilities to its tablet EHR.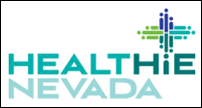 HealthHIE Nevada will use RosettaHealth's HealthBus software to help participating providers more easily register patients and share their medical records.
---
Government and Politics
The State of Nebraska will implement NIC's RxGov PDMP per a five-year contract that will be overseen by the Nebraska Health Information Initiative and the Dept. of Health and Human Services.
---
Telemedicine
Tele-physical therapy company EWellness Healthcare will launch a digital occupational physical therapy solution by the end of the year.
---
Research and Innovation
Researchers at Cooper University Health Care and Cooper Medical School of Rowan University in New Jersey develop a tool to help providers measure patient assessment of caregiver compassion. They believe the tool may be used in conjunction with other patient satisfaction surveys. The "five-item compassion measure" assesses how well physicians take an interest in the patient as a whole person, care about a patient's emotional and psychological well being, care about their personal needs, are able to gain their trust, and show them care and compassion. Book-lovers will be interested to know that lead researcher Stephen Trzeciak, MD is the author of "Compassionomics: The Revolutionary Scientific Evidence that Caring Makes a Difference."
---
Other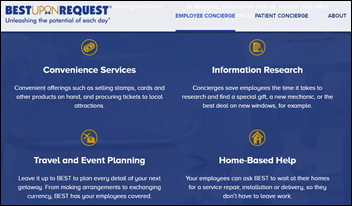 To help prevent provider burnout (and perhaps attract new hires), PriMed Physicians in Ohio enlists concierge company Best Upon Request to offer errand-running services to employees at its 13 locations.
---
Sponsor Updates
EClinicalWorks will exhibit at DDW 2019 through May 21 in San Diego.
Healthwise will exhibit at Cerner NARUG May 20-22 in Richmond, VA.
Blog Posts
---
Contacts
More news: HIStalk.
Get HIStalk Practice updates.
Contact us online.
Become a sponsor.