Top News
ESolutions, an RCM technology and services company based in Overland Park, KS, acquires Houston, TX-based competitor Practice Insight for an undisclosed sum.
---
HIStalk Practice Announcements and Requests
Mr. H is running his annual annual Summer Doldrums Special on webinars and new sponsorships. Contact Lorre, who may offer a little something extra to former sponsors who want to return to the fold.
---
Webinars
July 25 (Thursday) 2:00 ET. "Meeting patient needs across the continuum of care." Sponsor: Philips Population Health Management. Presenters: Cindy Gaines, chief nursing officer, Philips Population Health Management; Cynthia Burghard, research director of value-based healthcare IT transformation strategies, IDC. Traditional care management approaches are not sufficient to deliver value-based healthcare. Supplementing EHRs with advanced PHM technology and a scalable care management approach gives health systems proactive and longitudinal insights that optimize scarce resources in meeting the needs of multiple types of patients. This webinar will address the key characteristics of a digital platform for value-based care management, cover the planning and deployment of a scalable care management strategy, and review patient experience scenarios for CHF and diabetes.
Previous webinars are on our YouTube channel. Contact Lorre for information.
---
Announcements and Implementations
ClinicTracker adds MIPS reporting capabilities from Health EFilings to its EHR for mental health and substance abuse providers.
---
Telemedicine

InTeleLabs launches a telemedicine system for at-home pharmacogenomics testing and physician consultations. The Elicity system's initial offerings will include tests related to mental health, cardiovascular health, and pain management.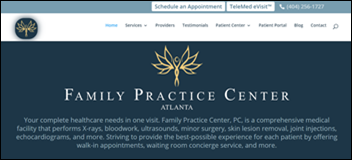 Family Practice Center in Atlanta implements telemedicine capabilities from EVisit.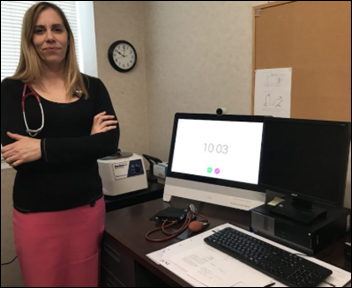 In Rhode Island, Thundermist Health Center uses a CDC grant to launch telemedicine prescribing capabilities with specialists at Codac Behavioral Healthcare. The providers at both facilities will collaborate on getting patients access to medication-assisted treatment for substance use disorder.
---
Research and Innovation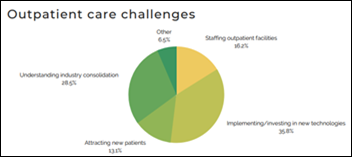 A Definitive Healthcare survey on outpatient care trends finds investing in and implementing new technologies – especially those related to interoperability – to be the biggest challenge, followed by understanding industry consolidation trends, staffing, and attracting new patients. The field of 200 respondents also acknowledged that new technologies such as telemedicine and mobile apps, as well as streamlined patient technologies, were among the biggest drivers behind outpatient growth.
---
Other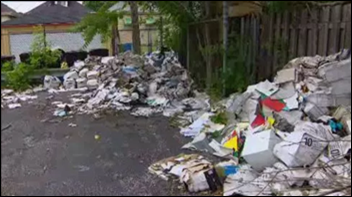 Residents complain when paperwork left behind the now-shuttered Medical Professional Home Healthcare Center (IL) ends up on the ground and blowing into nearby yards. The papers, which include medical files, were originally left in a locked storage container at the same location. City sanitation crews were quick to clean up the mess after several neighbors called the local news. The center closed in 2017 after losing its state health department license and Medicare certification.
---
Sponsor Updates
Blog Posts
---
Contacts
More news: HIStalk.
Get HIStalk Practice updates.
Contact us online.
Become a sponsor.