Top News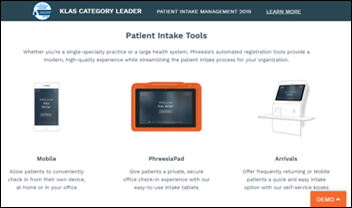 Patient intake software vendor Phreesia expects to raise $125 million in a mid-July IPO that will see shares priced between $15 and $17. The company, which announced its IPO plans last month, took in $104 million during the last fiscal year and has raised over $100 million since launching nearly 20 years ago.
---
HIStalk Practice Musings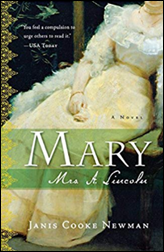 I'm back from a week of "roughing" it in Northwest Georgia. While our converted train car cabins did have ice-cold AC, it's been nice to enjoy centralized cooling at home. My small talk with new friends typically includes asking what they're reading at the moment, and camp was no exception. The camp nurse, who did a brisk trade in ice packs and Band-Aids throughout my stay, couldn't stop singing the praises of "Mary: Mrs. A Lincoln," which tells the story of Abraham Lincoln's widow after her only surviving son has her committed to an insane asylum. I'm looking forward to checking it out soon.
I'm also adding "Founding Mothers" by Cokie Roberts to my growing summer reading list. Thanks to Dr. Jayne for the recommendation. You can read her review in her latest Curbside Consult.
Please email me your recommendations of books – fiction or biographies – that dig into the back stories of our country's early leaders and their families. There's typically so much more to these larger-than-life historical figures than the average school book has room for.
---
Webinars
July 18 (Thursday) 2:00 ET. "Healthcare's Digital Front Door: Modernizing Medicine's Mobile-First Strategies That Are Winning Patient Engagement." Sponsor: Relatient. Presenters: Michele Perry, CEO, Relatient; Michael Rivers, MD, director of EMA Ophthalmology, Modernizing Medicine. Providers are understandably focused on how to make the most of the 5-8 minutes they have on average with a patient during an exam, but what happens between appointments also plays a significant role in the overall health of patients. Modernizing Medicine is driving high patient engagement with best practice, mobile-first strategies. This webinar will describe patient engagement and the challenges in delivering it, how consumerism is changing healthcare, and how to get started and navigate the patient engagement marketplace.
July 25 (Thursday) 2:00 ET. "Meeting patient needs across the continuum of care." Sponsor: Philips Population Health Management. Presenters: Cindy Gaines, chief nursing officer, Philips Population Health Management; Cynthia Burghard, research director of value-based healthcare IT transformation strategies, IDC. Traditional care management approaches are not sufficient to deliver value-based healthcare. Supplementing EHRs with advanced PHM technology and a scalable care management approach gives health systems proactive and longitudinal insights that optimize scarce resources in meeting the needs of multiple types of patients. This webinar will address the key characteristics of a digital platform for value-based care management, cover the planning and deployment of a scalable care management strategy, and review patient experience scenarios for CHF and diabetes.
Previous webinars are on our YouTube channel. Contact Lorre for information.
---
Acquisitions, Funding, Business, and Stock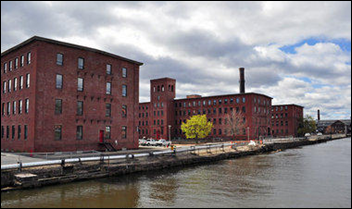 VertitechIT and its physician practice-focused sister companies, Akiro Consulting and Baytech IT, will expand their operations at the Open Square mixed-use development in Holyoke, MA. Built in the 1800s, the former textile and paper factory is now the country's largest zero net energy development.
Forum Health opens for business in Salt Lake City as a membership-based precision health medical group offering its physicians access to Power2Practice's EHR.
---
Announcements and Implementations

MedEvolve announces GA of AI-powered RCM workflows.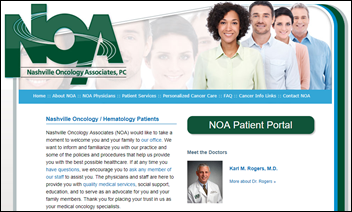 Nashville Oncology Associates enlists the practice and clinical research management services and technologies of Verdi Oncology.

Progressive Radiology implements RoyalPay eligibility verification and payments software from Royal Solutions Group at its 15 imaging centers across Illinois, Maryland, Virginia, and Washington, DC.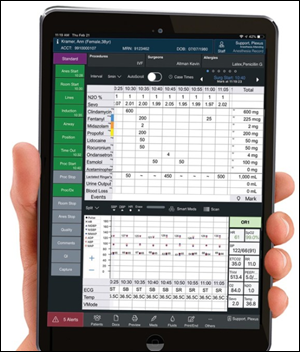 Anesthesia Associates NW implements Plexus Technology Group's anesthesia information management system at its Salem Endoscopy Center, in Salem, OR.
Inbox Health adds Healthpac's billing software to its billing and patient communication software.
---
People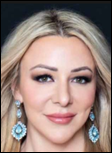 EHR and practice management vendor Aesthetic Record names Tiphany Lopez (Galderma Laboratories) chief growth officer.

ONC promotes Steve Posnack to deputy national coordinator, effective August 19.
---
Telemedicine

Medical supply company Agile Medical partners with sleep care physician network Welltrinsic and sleep apnea testing company CleveMed to launch Sleep Care Online. The new telemedicine business will offer consultations; testing and post-testing analysis; and access to recommended equipment, coaching, and longer-term care.

MedHealth Urgent Care in Montgomery, AL launches a GoFundMe campaign in hopes of raising $1 million to fund new telemedicine services. Assuming its patients are already strapped for cash, which I assume most patients are these days, it seems like a counter-intuitive way to raise money for new technology.
---
Contacts
More news: HIStalk.
Get HIStalk Practice updates.
Contact us online.
Become a sponsor.