Top News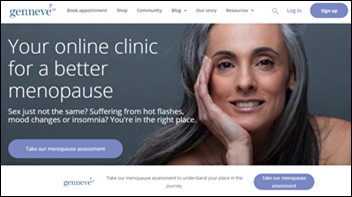 Menopause-focused telemedicine and wellness company Genneve raises $4 million in a seed round led by BlueRun Ventures. The three year-old startup offers its services in 23 states, and will use the new funding to expand to all 50 by the end of next year.
---
Webinars
None scheduled in the coming weeks. Previous webinars are on our YouTube channel. Contact Lorre for information.
---
Acquisitions, Funding, Business, and Stock

Chronic care management software vendor TimeDoc Health raises $2.5 million. The Chicago-based company will use the financing to double its staff, and expand its technology to include behavioral health and remote patient monitoring.
---
People

Nathan Walcker (Bank of America Merrill Lynch) joins practice management company American Oncology Network as CFO.

Practice EHR names Chris Baltas (Fellow Health Partners) chief business development officer.
---
Announcements and Implementations
In Delaware, Kent Diagnostic Radiology Associates selects RCM software and services from Healthcare Administrative Partners.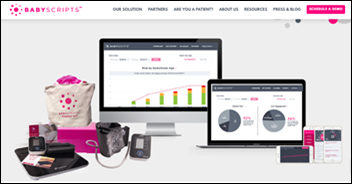 Axia Women's Health (NJ) will offer expecting and new moms at its 115 health centers access to the Babyscripts app, which offers targeted messaging, reminders, and evidence-based educational content.
The State of Idaho implements a custom-made online youth mental health screening tool developed by FEI Systems across its network of mental health providers and clinics, and administrative services organizations.
---
Telemedicine

ClearHealth Quality Institute releases draft accreditation standards for telemedicine outcomes as part of its American Telemedicine Association-approved Telemedicine Accreditation Program. Comments are due September 7. If approved, the standards will enable virtual care providers to have their outcomes measured and validated in the areas of:
Access to care.
Clinical effectiveness.
Clinical experience/satisfaction.
Financial impact.
Operational benchmarks.
---
Other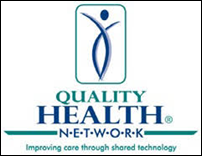 The local paper in Grand Junction, CO covers the work Quality Health Network is doing to integrate social determinants of health data and resources with its HIE. QHN will soon pilot its Community Resource Network in Mesa County using a $5,000 grant from the Robert Wood Johnson Foundation Social Determinants of Health Innovation Challenge, in which it is a second-phase contestant.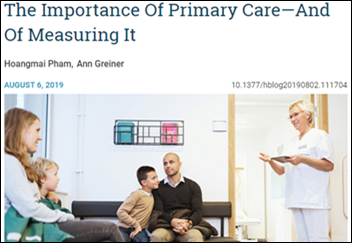 The authors of this Health Affairs article make their case for the development of a standard, publicly reported measure of primary care to provide stakeholders with benchmarks; better enable them to make investment and resource decisions, and evaluate value-based care programs.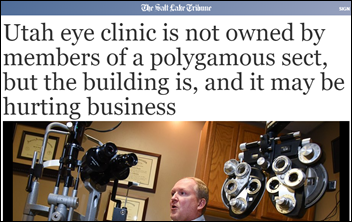 "We're just innocent bystanders:" Eye care professionals who have leased space within a medical building in Salt Lake City deny they are linked to the building's owners after that group is found guilty of laundering $511 million through its businesses and real estate. News outlets have been quick to pick up on the fact that the guilty group is also part of a polygamous sect known as the Kingston Group.
---
Contacts
More news: HIStalk.
Get HIStalk Practice updates.
Contact us online.
Become a sponsor.