Top News
San Francisco-based patient engagement startup Luma Health raises $16 million in a Series B round that brings the four year-old company's total funding to nearly $26 million.
---
HIStalk Practice Musings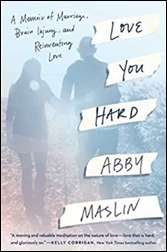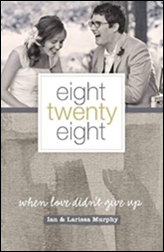 Kate writes to recommend "Love You Hard: A Memoir of Marriage, Brain Injury, and Reinventing Love" by Abby Maslin. The book was a literary gift to herself; one she'll make required reading for her three young daughters when they are old enough to handle the realness of life that Abby portrays. (Kate, you may also find "Eight Twenty Eight" by Ian and Larissa Murphy compelling in a similar way.) She made my day by adding, "Thank you for sharing your reading list and the recommendations of others – I come for the health IS and return for the book reviews!"
Let's not let Kate down. Please email me with your suggestions. What titles will you dig into over the upcoming Labor Day weekend?
Speaking of the long weekend, ambulatory HIT news is a bit hard to come by this week as company PR machines and industry rumor mills creak to a near-halt ahead of Friday's mid-afternoon mass exodus. (Or, perhaps everyone's just having too much fun at #EpicUGM.) And so I'll share a few more literary-related items to hopefully make reading this post worth your time.
Does the latest and greatest algorithm leave you with little time to spare for paper-based books? Check out "Books that Will Help You Kick Your Tech Dependence" at Outside.com, natch. I'm in full accord with the author, who believes that, sometimes, books show up in our lives at exactly the right time.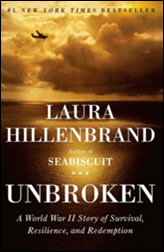 Hyland continues its "What our executives are reading series" with recommendations from Product Management VP Scott Dwyer. I'll definitely look for "Unbroken" by Lauren Hillenbrand the next time I'm at the library. I read "Seabiscuit" by Hillenbrand years ago and thoroughly enjoyed it (and the movie it spawned).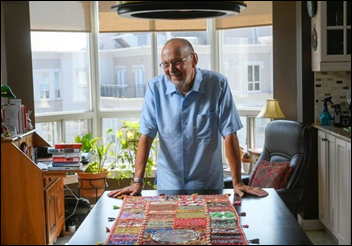 Finally, Dan Brown fans may want to check out "The Potter's Tale," the debut novel of retired family physician Dave Davis. The book features two reporters (one with a medical degree) as they race to save the world from extinction, all the while dealing with ancient Mayan mysteries, global warming, secret societies, and the Kennedy assassination.
---
Webinars
September 5 (Thursday) 2:00 ET. "Driving 90% Patient Adoption Across Your Network: How US Dermatology Partners is Showing Us The Way." Sponsor: Relatient. Presenters: Michele Perry, CEO, Relatient; Sara Nguyen, VP of applications and integrations, US Dermatology Partners. US Dermatology Partners is helping its physicians reclaim time they can spend with patients and is turning patient engagement strategies into business results across its 90 locations in eight states. Attendees will learn how US Dermatology Partners defined its patient engagement objectives and physician-optimized strategies. They presenters will provide advice on starting or accelerating patient engagement goals.
September 19 (Thursday) 2:00 ET. "ICD-10-CM 2020 Code Updates." Sponsor: Intelligent Medical Objects. Presenters: June Bronnert, MSHI, RHIA, director of terminology mapping, IMO; Theresa Rihanek, MHA, RHIA, classification and intervention mapping lead, IMO; and Julie Glasgow, MD, senior clinical terminologist, IMO. The 2020 regulatory release is right around the corner. Join IMO's top coding professionals and thought leaders as they discuss new, revised, and deleted codes; highlight revisions to ICD-10-CM index and tabular; discuss changes within Official Coding Guidelines; share potential impacts of the code set update; and review ICD-10-CM modifier changes.
September 26 (Thursday) 2 ET. "Patient Education Data: A Key Ingredient for Improving Quality and Patient Experience." Sponsor: Healthwise. Presenters: Victoria L. Maisonneuve, MSN, RN, director of the Nursing Center for Excellence and Magnet program, Parkview Health; Marta Sylvia, MPH, senior manager of quality improvement and outcomes research, Healthwise. Healthcare data is everywhere! It's scattered across various systems and in countless formats, making it difficult to collect and glean actionable information. Knowing where to start depends on what your organization wants to accomplish. Vicki Maisonneuve will share how her team analyzes data around the use of patient education. By combining different data sets, she can easily identify trends, gaps, and opportunities to improve quality and patient experience across Parkview Health.
Previous webinars are on our YouTube channel. Contact Lorre to present your own.
---
Acquisitions, Funding, Business, and Stock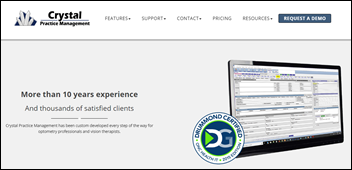 Crystal Practice Management will invest $2 million in relocating its headquarters from Austin to Cedar Park, TX. The company specializes in practice management software for optometrists and vision therapists.
---
Announcements and Implementations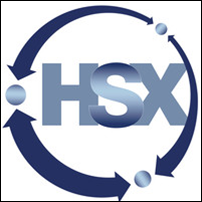 HSX extends its HIE capabilities beyond the Greater Pittsburgh area to New Jersey through a new connection with the New Jersey Health Information Network.
---
Research and Innovation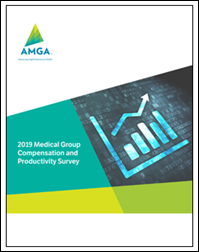 AMGA's latest pay and productivity survey of 272 medical groups finds that compensation increased by an average of just under 3% in 2018, an increase of over 2% from the year before. Productivity saw a negligible gain, meaning groups haven't experienced an increase since 2016.
New research from PatientPoint shows that 21,000 physicians who offered in-office education on opioids each prescribed 142 fewer pills between October 2017 and May 2018.
---
Telemedicine

An American Well survey of 2,000 consumers finds that the disconnect between interest in virtual care and actual utilization is still alive and well: 66% of respondents are willing to use telemedicine, while 8% have actually done so. Seventeen percent of those interested in trying it don't know if their insurance plans cover the service. I wonder how many of those surveyed see physicians who offer telemedicine, whether by video or chat. I typically don't report on American Well because of its focus on health systems and payers, but I believe these findings are relevant to healthcare organizations of all sizes. There's obviously interest, which mom-and-pop telemedicine vendors are doing their hardest to try to take advantage of, but there's also an awareness problem. On the physician practice side, I imagine there's a resource and/or bandwidth problem. Dr. Jayne has written about it a time or two, mentioning that "Telehealth is definitely at the forefront of many organizations' strategic plans. Whether you're a dedicated telehealth vendor or a practice looking at it as a solution to reduce revenue leakage, if it's not part of your plan, you need to be thinking about it." I'd love to hear from readers who have considered implementing telemedicine at their practices. Email me with your anecdotes, anonymously or otherwise.
---
Sponsor Updates
Blog Posts
---
Contacts
More news: HIStalk.
Get HIStalk Practice updates.
Contact us online.
Become a sponsor.