Top News
Primary care company VillageMD raises $100 million in a Series B round led by Kinnevik AB. It has raised $216 million since launching in 2013. It will use this latest round of financing to expand into new and existing markets, and enhance its DocsOS technology.
---
Reader Comments
From Holly: "Re: American Well survey. You know what's interesting – re: your call for insight on telehealth from a practice perspective. Many health plans are actually starting to think about how they engage practices to offer members telehealth visits with community doctors. It should be interesting to see this as a potential trend to help plans manage members' health needs, and to help practices embrace virtual care."
---
HIStalk Practice Announcements and Requests
Thanks to the following companies that recently supported HIStalk Practice.
Mr. H mentioned that our Summer Doldrums special has almost come to an end. Contact Lorre if your company is interested in taking advantage of special sponsorship rates. Now is a great time to leverage sponsorship benefits, considering there are 185 days left until HIMSS 2020. That may seem like plenty of time to get your marketing ducks in a row, but industry long-timers know they'll go by in a flash.
---
Webinars
September 5 (Thursday) 2:00 ET. "Driving 90% Patient Adoption Across Your Network: How US Dermatology Partners is Showing Us The Way." Sponsor: Relatient. Presenters: Michele Perry, CEO, Relatient; Sara Nguyen, VP of applications and integrations, US Dermatology Partners. US Dermatology Partners is helping its physicians reclaim time they can spend with patients and is turning patient engagement strategies into business results across its 90 locations in eight states. Attendees will learn how US Dermatology Partners defined its patient engagement objectives and physician-optimized strategies. They presenters will provide advice on starting or accelerating patient engagement goals.
September 19 (Thursday) 2:00 ET. "ICD-10-CM 2020 Code Updates." Sponsor: Intelligent Medical Objects. Presenters: June Bronnert, MSHI, RHIA, director of terminology mapping, IMO; Theresa Rihanek, MHA, RHIA, classification and intervention mapping lead, IMO; and Julie Glasgow, MD, senior clinical terminologist, IMO. The 2020 regulatory release is right around the corner. Join IMO's top coding professionals and thought leaders as they discuss new, revised, and deleted codes; highlight revisions to ICD-10-CM index and tabular; discuss changes within Official Coding Guidelines; share potential impacts of the code set update; and review ICD-10-CM modifier changes.
September 26 (Thursday) 2 ET. "Patient Education Data: A Key Ingredient for Improving Quality and Patient Experience." Sponsor: Healthwise. Presenters: Victoria L. Maisonneuve, MSN, RN, director of the Nursing Center for Excellence and Magnet program, Parkview Health; Marta Sylvia, MPH, senior manager of quality improvement and outcomes research, Healthwise. Healthcare data is everywhere! It's scattered across various systems and in countless formats, making it difficult to collect and glean actionable information. Knowing where to start depends on what your organization wants to accomplish. Vicki Maisonneuve will share how her team analyzes data around the use of patient education. By combining different data sets, she can easily identify trends, gaps, and opportunities to improve quality and patient experience across Parkview Health.
Previous webinars are on our YouTube channel. Contact Lorre to present your own.
---
Acquisitions, Funding, Business, and Stock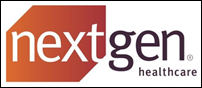 Irvine, CA-based NextGen Healthcare will lay off 82 employees when it closes its Canton office in Ohio early next year. The closure was alluded to in the company's July earnings call as part of an effort to increase offshore work in India and restructure around reduced headcount in the US.
---
Announcements and Implementations
Clinical services and technology company Altais will team with the California Medical Association and ACO primary care business Aledade to help physicians succeed in value-based contracts with payers using the latest workflow technologies and services.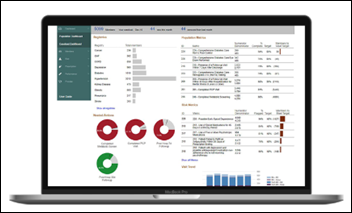 Relias announces GA of cloud-based population health software for behavioral healthcare providers, associations, and payers.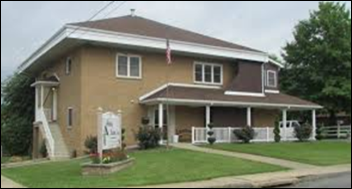 Psychiatric and behavioral healthcare provider Archway Station (MD) implements the Providing You Practice Solutions EHR from Willetts Tech.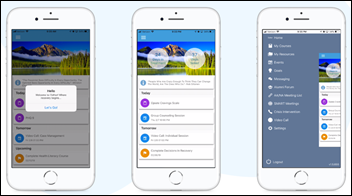 ITether develops care management software to help behavioral health providers remotely monitor their patients in between appointments. The mobile solution includes secure messaging, treatment planning and goal-setting, telemedicine, and social services resources.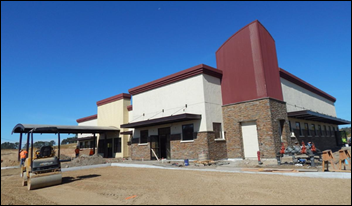 The Valley Springs Health and Wellness Center (CA) will implement Athenahealth when it opens next month.
DrChrono adds Relatient's patient engagement technology to its tablet-based EHR and practice management software.
---
People

In Texas, primary care-focused Catalyst Health Network promotes Jeff Bullard, MD to CMO.
---
Government and Politics
Montana Governor Steve Bullock will sign an executive order declaring Big Sky Care Connect the state's official HIE. The exchange was established last year and is managed by the Montana Medical Association. Big Sky is the state's second attempt at a statewide HIE. HealthShare Montana, which was established with HITECH funding, shut down over governance issues.
The State of Indiana will use a $21 million grant from the CDC to detect and prevent overdoses. A portion of the grant will go towards ensuring that small physician practices have access to the state's INSPECT PDMP, among other efforts. The funding is part of a $1.8 billion opioid prevention package that HHS is allocating to all 50 states over the next three years.
---
Other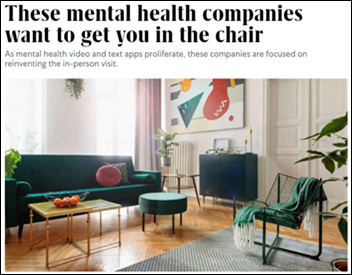 Fast Company profiles several mental health startups hoping to attract patients with midcentury modern furniture, soothing spaces, apps, and provider-finding technology, ultimately shining a spotlight on the fact that the key to getting patients the care they need is all in the pricing. As the author so succinctly puts it: "None of these startups begin to address the affordability issue, at least from a place of innovation. Finding a good therapist is an annoying process. But it's an annoying process for a select group of people who either have the insurance or the cash on hand to cover a $180 per-session fee."
---
Sponsor Updates
EClinicalWorks will exhibit at CASA 2019 Annual Conference & Exhibits September 4-6 in Monterey, CA.
Blog Posts
---
Contacts
More news: HIStalk.
Get HIStalk Practice updates.
Contact us online.
Become a sponsor.