Top News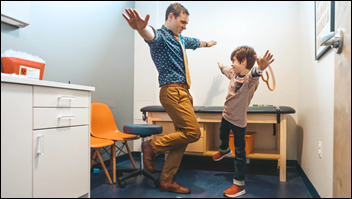 Pediatric urgent care clinic Brave Care raises $5 million in a seed funding round led by several investors that include Sesame Street through its partnership with VC Collaborative Fund.
The Portland-based company, which opened in July, plans to use the financing to open more clinics and develop its own EHR and practice management software plus an online triage tool.
---
HIStalk Practice Musings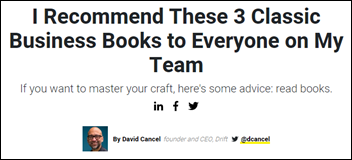 Happy belated National Read a Book Day! I have no idea why it's celebrated every September 6th, or who is behind its observance, but any excuse to read more books is fine by me. (Today is Teddy Bear Day, according to TimeandDate.com, in case you were wondering.) Inc.com celebrated with this article on business book recommendations.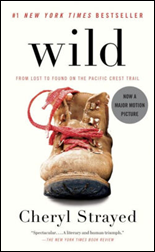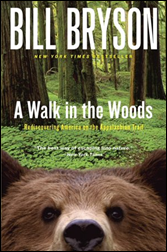 Over the weekend, I stumbled across this fantastic Outside.com article on the enigmatic Appalachian Trail hiker Baltimore Jack, which led me down a literary rabbit hole related to AT reads like Cheryl Strayed's "Wild" and Bill Bryson's "A Walk in the Woods," both of which I've read and highly recommend. I've yet to read anything by Bill Bryson, in fact, that I haven't liked. "A Short History of Nearly Everything" is especially amusing.
Speaking of woods, the dog days of summer are still enveloping my neck of 'em, and so I'd love suggestions of books that might help me to mentally prepare for cooler temps and autumnal colors. Please email me with your suggestions. Though pumpkin spice flavors and scents beckon, I can't bring myself to indulge until daytime temps are at least below 90.
---
Webinars
September 19 (Thursday) 2:00 ET. "ICD-10-CM 2020 Code Updates." Sponsor: Intelligent Medical Objects. Presenters: June Bronnert, MSHI, RHIA, director of terminology mapping, IMO; Theresa Rihanek, MHA, RHIA, classification and intervention mapping lead, IMO; and Julie Glasgow, MD, senior clinical terminologist, IMO. The 2020 regulatory release is right around the corner. Join IMO's top coding professionals and thought leaders as they discuss new, revised, and deleted codes; highlight revisions to ICD-10-CM index and tabular; discuss changes within Official Coding Guidelines; share potential impacts of the code set update; and review ICD-10-CM modifier changes.
September 26 (Thursday) 2 ET. "Patient Education Data: A Key Ingredient for Improving Quality and Patient Experience." Sponsor: Healthwise. Presenters: Victoria L. Maisonneuve, MSN, RN, director of the Nursing Center for Excellence and Magnet program, Parkview Health; Marta Sylvia, MPH, senior manager of quality improvement and outcomes research, Healthwise. Healthcare data is everywhere! It's scattered across various systems and in countless formats, making it difficult to collect and glean actionable information. Knowing where to start depends on what your organization wants to accomplish. Vicki Maisonneuve will share how her team analyzes data around the use of patient education. By combining different data sets, she can easily identify trends, gaps, and opportunities to improve quality and patient experience across Parkview Health.
Previous webinars are on our YouTube channel. Contact Lorre to present your own.
---
Acquisitions, Funding, Business, and Stock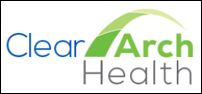 MobileHelp rebrands its health division to Clear Arch Health, which will continue to offer remote patient monitoring, telemedicine, and mobile personal emergency response systems.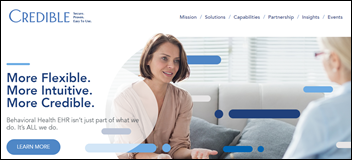 Martis Capital closes a minority recapitalization of EHR and practice management vendor Credible Behavioral Health.
Population health management company Apollo Medical Holdings acquires Accountable Health Care IPA in Southern California.
---
Announcements and Implementations
Valued Medical Care (NM) selects EHR, practice management, and RCM software from CareCloud.
---
Telemedicine

Austin, TX-based Medici adds a chat collaboration feature to its telemedicine software, giving physicians the ability to virtually consult with colleagues.
---
Other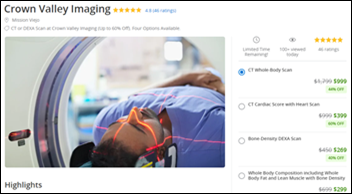 Kaiser Health News sheds light on why some outpatient providers, particularly imaging centers, offer discounted services on Groupon. Outpatient Imaging (GA) admin Brittany Swanson says the practice went with Groupon because they saw their competitors doing it, and has since seen hundreds of new patients take advantage of their discounted mammograms, body scans, and other screenings. Crown Valley Imaging (CA) President Sami Beydoun insists it's more about marketing than revenue, considering the cut Groupon takes: "It's kind of brutal. It's a tough place to market. But the way I look at it is you're getting decent marketing."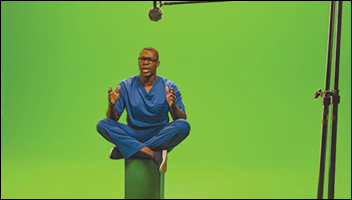 A local news outlet profiles Diamond Physicians CEO James Pinckney, MD who is traveling regularly between his concierge practice in Dallas and the California-based set of live television show Chasing the Cure. Pinckney is one of four doctors on the show who, along with crowdsourced contributions, try to diagnose patients who call in with mysterious ailments. "With the crowdsourcing," he says, "we'll have all of this brainpower focused on the patient, plus the four doctors on the show, putting the puzzle together. And you have everybody else who's watching also helping. It's amazing, and I think we're going to see something that's never happened before, real breakthroughs, real miracles. I mean, we're chasing the cure."
---
Sponsor Updates
EClinicalWorks will exhibit at ASCENT 2019 through September 11 in Austin, TX.
Healthwise will exhibit at the Medicaid Managed Care Summit September 9-10 in Scottsdale, AZ.
Blog Posts
---
Contacts
More news: HIStalk.
Get HIStalk Practice updates.
Contact us online.
Become a sponsor.