Top News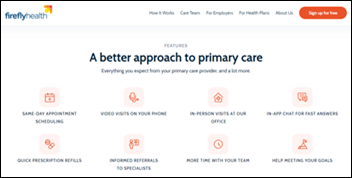 Primary care startup Firefly Health raises $10 million in a Series A funding round led by F-Prime Capital and Oak HC/FT. the Wellesley, MA-based company offers concierge care to Massachusetts-based employers and health plan members at its clinic and on-site pop-up clinics, and through virtual consults or text-based messaging. It has developed a digital platform, Lucian, to connect with and care for patients before, during, and after their visits.

Former Athenahealth co-founder and CEO Jonathan Bush has joined the company as executive chairman.
---
HIStalk Practice Musings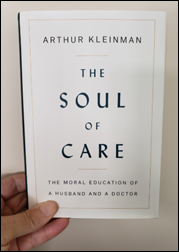 Eric Topol, MD tweets his enthusiasm for Arthur Kleinman, MD's new book, "The Soul of Care: The Moral Education of a Husband and a Doctor." His take:
"I think Kleinman's new book 'The Soul of Care' is one of the best in 2019. Some definitions of 'care' that he provides:
Care is accompanying someone through their experience of alarm and injury. It is assisting, protecting thinking, ahead to prevent further difficulty.
It is also the existential activity through which we most fully realize our humanity.
The human glue that holds together families, communities and societies.
Care can offer wisdom for the art of living.
…..and many, many more
And I share his concern: 'I believe we are living through a dangerous time when high-quality care is seriously threatened among families, in the health professions, in our hospitals & aged care homes, & in our society at large." "sacrificed on the altar of economy and efficiency.'"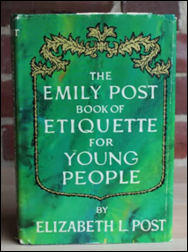 ChartLogic's recent blog on maintaining proper etiquette in a physician practice reminded me of "The Emily Post Book of Etiquette for Young People" by Elizabeth Post. I picked up a copy of the now-vintage edition at my local Goodwill while in high school. Reading it helped me to understand that exhibiting good manners is simply a way of showing others they are worthy of our respect, time, and attention. In today's world of patient satisfaction scores and high-tech patient engagement strategies, it seems that good manners might get lost in the world of high-tech, eyes-down healthcare. It should be the starting point, rather, for patient engagement strategies. As the blog says, "Maintaining proper etiquette throughout the day – even when times are tough – will help patients feel comfortable, trust your judgment, and ensure their loyalty to your practice."
Perhaps its time for Post's descendants to come out with an edition specific to healthcare settings. In the meantime, we'll have to settle for "Manners in a Digital World" or "The Etiquette Advantage in Business."
---
Webinars
September 19 (Thursday) 2:00 ET. "ICD-10-CM 2020 Code Updates." Sponsor: Intelligent Medical Objects. Presenters: June Bronnert, MSHI, RHIA, director of terminology mapping, IMO; Theresa Rihanek, MHA, RHIA, classification and intervention mapping lead, IMO; and Julie Glasgow, MD, senior clinical terminologist, IMO. The 2020 regulatory release is right around the corner. Join IMO's top coding professionals and thought leaders as they discuss new, revised, and deleted codes; highlight revisions to ICD-10-CM index and tabular; discuss changes within Official Coding Guidelines; share potential impacts of the code set update; and review ICD-10-CM modifier changes.
September 26 (Thursday) 2 ET. "Patient Education Data: A Key Ingredient for Improving Quality and Patient Experience." Sponsor: Healthwise. Presenters: Victoria L. Maisonneuve, MSN, RN, director of the Nursing Center for Excellence and Magnet program, Parkview Health; Marta Sylvia, MPH, senior manager of quality improvement and outcomes research, Healthwise. Healthcare data is everywhere! It's scattered across various systems and in countless formats, making it difficult to collect and glean actionable information. Knowing where to start depends on what your organization wants to accomplish. By focusing on your patient education data, you can drive quality improvement across your organization. Vicki Maisonneuve will share how her team analyzes data around the use of patient education. By combining different data sets, she can easily identify trends, gaps, and opportunities to improve quality and patient experience across Parkview Health.
Previous webinars are on our YouTube channel. Contact Lorre to present your own.
---
Acquisitions, Funding, Business, and Stock
Seven family practice physicians sue CaroMont Health in North Carolina after the health system insists on a restrictive non-compete clause and refuses to let them out of their contracts without paying a $1.8 million. The doctors want to leave and form a practice as part of Tryon Medical Group, which formed last year after several physicians sued to break away from Atrium Health. The physicians claim they want to leave CaroMont because of frustrations with the "bureaucratic red tape of hospital administration."
---
Announcements and Implementations

DrChrono puts all of its Ipad-based EHR and practice management features onto its Iphone app.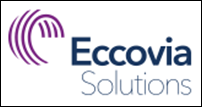 Eccovia Solutions adds an SDOH screening tool to its ClientTrack care coordination software.
---
People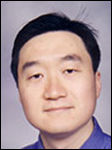 Patient engagement company Health Monitor Network names William Saint-Louis (Regalis Health Services) CTO and promotes Alex Dong to EVP.
---
Research and Innovation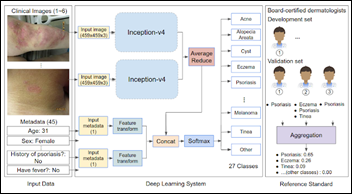 Google develops a deep learning system to help primary care physicians improve diagnostic accuracy of skin conditions. An initial study found that its DLS helped PCPs diagnose skin conditions across 26 categories with accuracy similar to that of dermatologists.
---
Other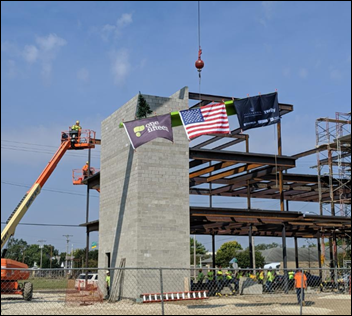 Construction of the Google-backed OneFifteen addiction treatment center continues in Dayton, OH. Development of the center, part of a campus of tech-enabled recovery and social services launched by Kettering Health Network, Premier Health, and Verily, was originally scheduled to open in June. Construction delays have pushed the start of patient care back to October.
---
Sponsor Updates
EClinicalWorks will exhibit at Health 2.0 September 16-18 in Santa Clara, CA.
Intelligent Medical Objects will exhibit at AHIMA September 14-18 in Chicago.
Blog Posts
---
Contacts
More news: HIStalk.
Get HIStalk Practice updates.
Contact us online.
Become a sponsor.