Top News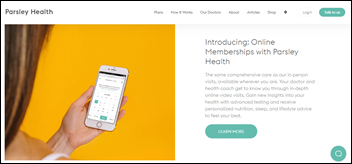 Membership-based primary care company Parsley Health raises $26 million and launches an online version of its brick-and-mortar practice. The New York City-based company has raised $36 million, and plans to open a second practice in L.A. this fall.
---
Webinars
October 15 (Tuesday) 1:00 ET. "Universal Health Services Case Study: How to Improve Network Design and Management with Claims Data." Sponsor: CareJourney. Presenters: Mallory Cary, regional director of ACO operations, UHS; Abbas Bader, director of product development, CareJourney. Universal Health Services (UHS), one of the nation's largest hospital management companies, has more than 350 acute care hospitals, behavioral health facilities, and ambulatory centers across the US, Puerto Rico, and the UK. UHS has collaborated closely with CareJourney over the last three years in building high-performing networks in new markets, managing patient populations as they flow through those networks, and targeting areas for performance improvement within the network. Join the expert presenters for deep insights into network design and optimization.
October 24 (Thursday) 1:00 ET. "The power of voice: Will AI-drive virtual bedside assistants become mainstream?" Sponsor: Orbita. Presenters: Nick White, co-creator of DeloitteAssist and principal in Deloitte's Smart Healthcare Solutions practice; Bill Rogers, CEO and co-founder, Orbita. Conversational AI and virtual health assistants are bringing new opportunities to care facilities to improve patient journeys and yield radical workflow efficiencies. Will the hospital rooms of the future continue to provide traditional bedside call buttons? Or will these be replaced with digitally reimagined, AI-driven, voice-powered agents? Learn from the expert who created today's industry-leading, market-proven, virtual bedside assistant.
Previous webinars are on our YouTube channel. Contact Lorre to present your own.
---
Announcements and Implementations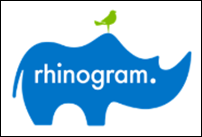 Rhinogram adds the ability to securely request and receive payments to its text-based patient engagement software.
Primary care-focused health IT company Canvas Medical will use Health Gorilla's FHIR-based APIs to streamline lab ordering for its end users.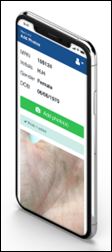 AristaMD adds secure photo sharing to its e-consult technology.
Patient intake and RCM vendor Health IPass offers RevSure, a new billing service that guarantees practices will be paid for patient visits.
North County Health Services (CA) will implement Epic next year through a partnership with nonprofit OCHIN.
Blue Shield of California's physician network will soon use Apple Watches equipped with Notable Health's documentation software. The wearable technology will convert discussions into relevant data that can then be transferred to a patient's EHR.
---
People

Membership-based specialty telemedicine company WithHealth hires Steven Miyao (SS&C) as COO.


Population health and analytics vendor Geneia names Lori Logan (Paladina Health) chief product and client officer, and Todd Kozikowski (Yabidu) VP of sales.
---
Government and Politics
The Delaware Department of Health and Social Services is accepting applications from providers interested in mini-grants that can be put toward implementing HIE tools offered by the Delaware Health Information Network. Eligible applicants include PCPs, behavioral health providers, ACOs, and FQHCs. The department will award $8,000 to up to 25 organizations. Applications are due November 30.
---
Telemedicine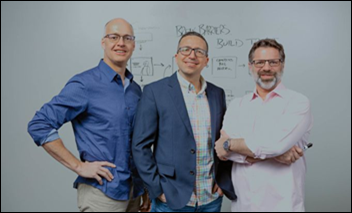 CNBC looks at the small subset of physicians who are slowly accumulating medical licenses in all 50 states so that they can provide telemedicine services to patients across the country. Federation of State Medical Boards data shows that, as of last year, there were just 14 physicians who hold that many licenses. Technology and licensing companies that are starting to offer multi-state licensure services will likely help this number grow over the next several years. It remains to be seen if the number of physicians who want to hold that many licenses can afford them, if patient demand for telemedicine services will warrant it, and if reimbursement models will keep up with the perceived demand.
---
Other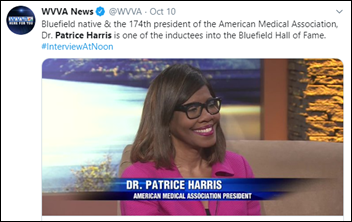 Bluefield High School in Bluefield, W.V. inducts alumna and AMA President Patrice Harris, MD into its Hall of Fame. Harris stressed three concepts in her keynote that everyone must follow to have a better life: intellectual honesty; context; and evidence, science, and data. "The point is," she said, "you have to live your dream, not anyone else's. So whatever you want to be, get education and training beyond high school and be the best of whatever you want to be."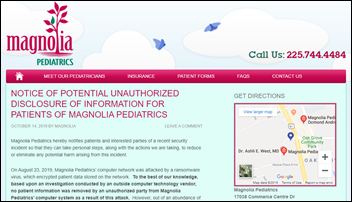 Magnolia Pediatrics (LA) alerts patients to an August ransomware attack that infiltrated the practice through its unnamed IT vendor, which wound up paying the ransom. The practice uses Aprima technology.
---
Sponsor Updates
Blog Posts
---
Contacts
More news: HIStalk.
Get HIStalk Practice updates.
Contact us online.
Become a sponsor.