Top News

Walgreens will close 150 of its company-managed clinics by the end of the year as part of previously announced cost-cutting efforts that it hopes will help shave off $1.8 billion in costs. Clinics run in partnership with local health systems will remain open. Cost-cutting measures also include layoffs at its corporate headquarters in Chicago, plus reducing and reorganizing its global digital and IT teams under a new CIO.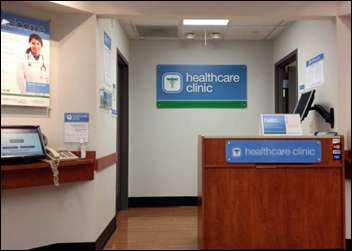 The company seems to be having a hard time figuring out how to best meet the healthcare needs of its customers. It announced in April it would open primary care clinics managed by VillageMD at five of its Houston stores by the end of the year. It has dabbled in operating senior centers in partnership with Humana, urgent care centers with UnitedHealthcare, and dental clinics with Aspen Dental. A high-profile partnership with Microsoft announced at the beginning of this year promised to equip some of its retail locations with digital health corners.
---
HIStalk Practice Musings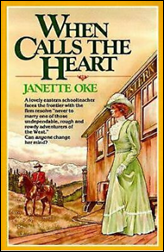 Fans of Hallmark Channel's When Calls the Heart series may not realize it is based on a book of the same name written by Janette Oke in 1983. As an avowed #Heartie and book lover, I had to pick up the copy above when I saw it on sale for a whopping $1 at my church's used book sale. It's easy reading and tells quite a different tale than its television counterpart, which has become quite the G-rated soap opera. The book and its sequel, "When Comes the Spring," helped get me through a weekend spent nursing a sick family member, which culminated in a trip to the local Walmart Health clinic. I'll have more about that experience in my next post.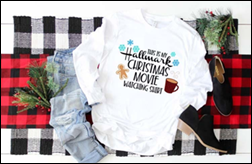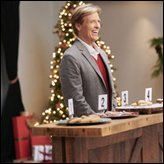 And speaking of Hallmark Channel, its 24/7 Christmas movie blitz kicked off this past weekend, which also helped to keep the spirits of me and my patient up. I steadfastly refuse to put up any Christmas décor before Thanksgiving, but have decided it's ok to sneak in a holiday-themed movie or two (or 20) before Black Friday. #Hearties will be happy to know that Hallmark Drama will air a Christmas cookie bake-off show on November 13 featuring cast members from When Calls the Heart.
---
Webinars
Previous webinars are on our YouTube channel. Contact Lorre to present your own.
---
Acquisitions, Funding, Business, and Stock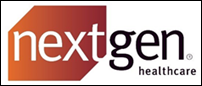 NextGen Healthcare reports Q2 2020 results: revenue up to $134.3 million versus $130 million a year ago; EPS remains static at $0.24. President and CEO Rusty Frantz attributes the growth in revenue to "strong bookings bolstered by cross-selling, RCM traction, multiple 'all-in' deals, and competitive displacements."

Membership-based One Medical (rumored to be prepping for an IPO) opens its third location in San Francisco, opting for retail space within the Westfield UTC mall, a trend in medical real estate that seems to be catching on, especially with the likes of local health systems looking to shuffle administrative staff off-site. Emory Healthcare, for example, will transition administrative departments to a shuttered Sears in Atlanta's ailing Northlake Mall (where I, coincidentally, grew up shopping). Saratoga Hospital in New York has announced similar plans that include a $4 million clinic.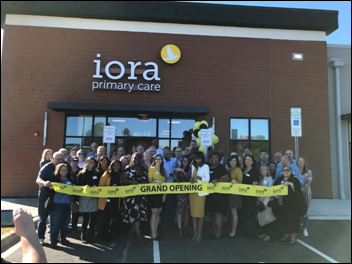 Medicare-focused Iora Primary Care opens its second practice in Charlotte, NC. It now has nearly 50 locations across the country. The company, which has developed its own EHR and population health management software, has raised nearly $225 million since launching in 2011.
---
People

Sunwave, a healthcare IT vendor focused on substance abuse treatment centers, names James Brooks (Promise Healthcare) COO.
---
Announcements and Implementations

South Bend Clinic (IN) will expand its use of NextGen software to include mobile and population health management technologies, and RCM and managed cloud services.

Physician's Computer Company announces GA of e-prescribing for pediatricians.
---
Government and Politics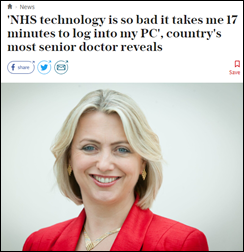 At a meeting of the Royal College of General Practitioners in London, chairwoman and family practitioner Helen Stokes-Lampard tells Health Secretary Matt Hancock that it takes 17 minutes to log into her practice's IT system, which still runs on Windows 7. Hancock, who elicited a round of boos from college members when he revealed he is registered with a virtual GP practice run by Babylon Health rather than one run by NHS, sympathetically admitted her practice's state of affairs is outrageous: "The biggest frustration for me is just the low grade of most technology. We've got to solve it. We've got to make sure we have the investment but also the rules for things like interoperability…"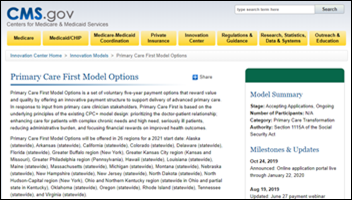 CMS publishes the long-awaited application for the Primary Care First program. Dr. Jayne has included everything you might want to know about the program in her latest Curbside Consult. Applications are due January 22.
---
Telemedicine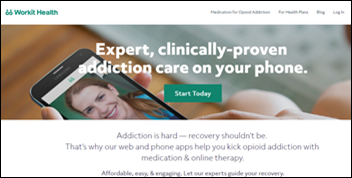 Addiction recovery-focused telemedicine vendor Workit Health will open a brick-and-mortar clinic in New Jersey.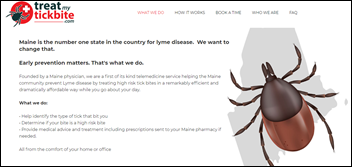 Catherine Lockwood, MD launches an online clinic for patients with Lyme disease.
---
Sponsor Updates
A UCLA study finds that use of Healthwise's shared decision-making tools in primary care clinics increased the participation of prediabetic patients in diabetes prevention programs.
EClinicalWorks will exhibit at the 2019 AAP National Conference & Exhibition October 25-29 in New Orleans.
Blog Posts
---
Contacts
More news: HIStalk.
Get HIStalk Practice updates.
Contact us online.
Become a sponsor.