Top News
CNBC's Chrissy Farr pens a review of the actions that led up to Jonathan Bush's ouster at Athenahealth, and what the former founder and CEO is up to now.
A few clips:
Towards the end of his time at the company, he says that board meetings became tense and unpleasant: "Suddenly they are meeting three times a week. It's acrimonious and there's fear about what's being written down."
Bush says he knows why he was targeted: "We had a flat stock for over three years. And Athena was a steal. It's a great business to own."
A 45-page critique of Bush's leadership juxtaposed with falling stock prices provided Elliott Management with a "compelling argument about why Bush shouldn't be running the company."

Bush now spends half his time as executive chairman of primary care startup Firefly Health, while the rest is spent with family and serving on the boards of AI-focused healthcare company Innovaccer and mental health therapy startup SonderMind. He has admitted that he's pretty much unemployable as a public company CEO.
---
Webinars
None scheduled soon. Previous webinars are on our YouTube channel. Contact Lorre to present your own.
---
Acquisitions, Funding, Business, and Stock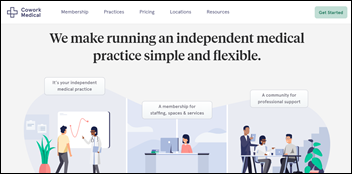 On-demand medical office space company R2 Medical Group rebrands to Cowork Medical. The Maryland-based business opened in October 2018 to offer physicians the ability to rent practice space as needed via a membership model that includes staffing services. Cowork plans to soon offer practice management services that include EHR, billing, and marketing software.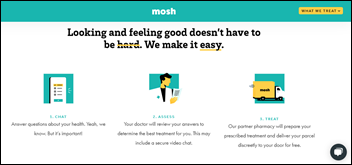 Tinder dating app founders Sean Rad and Justin Mateen make good on their promise to invest in Mosh, a men's digital health and wellness startup akin to Roman, with a $1 million financing commitment.
Health IT reseller Das Health acquires competitor Automated Medical Systems. The acquisition will enable Das to add Henry Schein's MicroMD to its line of EHRs.
---
Announcements and Implementations
Primary care-focused managed services organization Collaborative Health Systems selects population health management software from The Garage to help its customers transition to value-based care.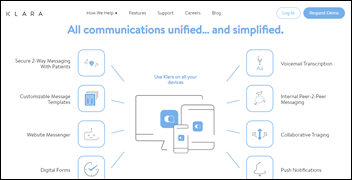 Nextech Systems adds secure messaging and patient engagement capabilities from Klara to its EHR and practice management software for specialists.
---
Government and Politics
The Connecticut Department of Correction will move from paper records to GE Centricity.
---
Telemedicine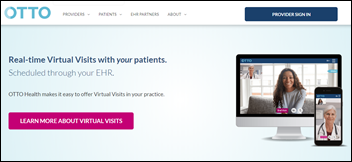 Health IT reseller TSI Healthcare adds telemedicine technology from Otto Health to its line of products and services.
---
Research and Innovation
An analysis of data from 1,022 oncologists finds that 50% often discuss the costs of genetic testing with patients, 26% do so some of the time, and 23% never or rarely do. Oncologists with access to EHRs were twice as likely to bring up costs when discussing genetic testing options.
---
Sponsor Updates
Blog Posts
---
Contacts
More news: HIStalk.
Get HIStalk Practice updates.
Contact us online.
Become a sponsor.