Top News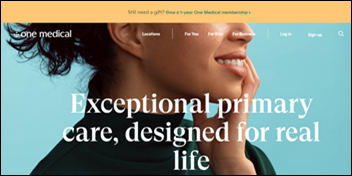 Primary care company One Medical files for a $100 million IPO. The San Francisco-based business offers membership-based care to consumers and contracts with employers like Google, which is also an investor. It operates 77 clinics in nine markets, and has announced plans to expand to three more. Digital offerings include online appointments scheduling, virtual visits, an EHR, and an app.
---
HIStalk Practice Announcements and Requests
Welcome to 2020! Now that we've celebrated the holidays, it's time to start counting down to HIMSS. I'll play a bit of catch up this week, covering news and stories that came across my desk over the break. Feel free to send me anything I might have missed.
Thanks to the following companies that recently supported HIStalk Practice. Click a logo for more information.
---
Webinars
None scheduled soon. Previous webinars are on our YouTube channel. Contact Lorre to present your own.
---
Acquisitions, Funding, Business, and Stock
A developer purchases Athenahealth's campus in Watertown, MA for $525.5 million. The company is leasing half of the 29-acre space.
---
Announcements and Implementations

Patient Pass announces GA of its secure, text-based patient messaging software.
Violence Intervention Program Community Mental Health Center in Los Angeles selects EHR technology from Qualifacts.
---
People

Senior-focused primary care company ChenMed promotes Jason Barker to COO.

Kaiser Permanente promotes Kimberee Phelps to VP of quality.
---
Government and Politics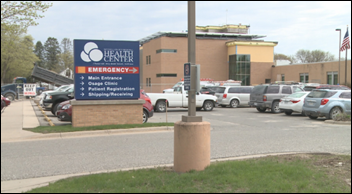 A local paper in Iowa covers Mitchell County Regional Health Center's transition to e-prescribing using software from RXNT. As of January 1, providers in Iowa, Arizona, Massachusetts, North Carolina, Oklahoma, and Rhode Island are now required to submit prescriptions for controlled substances electronically. A federal mandate for the e-prescribing of controlled substances will go into effect January 1, 2021.
---
Telemedicine

Modern Day Health Care expands its telemedicine and house call services to include Colorado, Iowa, and South Dakota.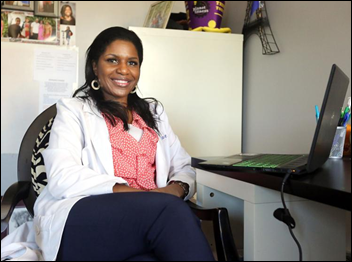 Sherlonda Adkins launches PsychConnect, a telepsychiatry practice in Charleston, SC using technology from OnCall Health. The state is one of eight that has yet to legislatively address how private payers should reimburse providers for virtual visits.
---
Research and Innovation
An analysis of 1.5 million Yelp reviews finds that consumers are more likely to review their experiences with providers than with restaurants and hotels. The study found that providers, hotels, and restaurants typically average 3.5 out of 5-star ratings, yet physicians are 64% more likely to receive a five-star review and 194% more likely to receive a one-star review. Poor customer service, rather than clinical care, seems to have the biggest impact on a provider's online rating.
---
Other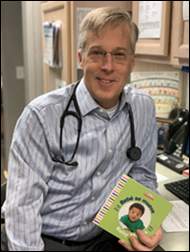 Lakewood Family Medicine is one of several practices in Holland, MI involved in the Reach Out and Read Program, which seeks to expose pediatric patients to books at an early age. Participating physician Kurt Lindberg, MD believes the program is helping him make a difference in the lives of his patients: "We live in a region that has a lot of income diversity. There are some people who you give a book to and they have plenty of books at home, so you wonder if this is making a difference. You also have those interactions where you have a teenage mother with no support system. There aren't any other books at home, so you're giving something that could change this child's life."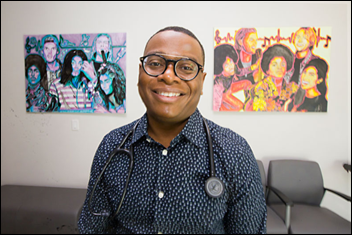 Garrick Baskerville, MD opens Music, Entertainment, Technology and Service Industry Care in Austin, TX. The direct primary care practice caters to members of the city's creative community, who often don't have traditional insurance and may forego care. Patients pay $69 a month for unlimited visits.
---
Contacts
More news: HIStalk.
Get HIStalk Practice updates.
Contact us online.
Become a sponsor.