Top News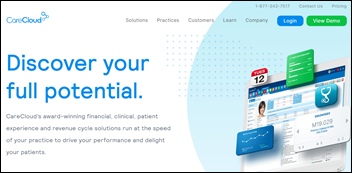 Ambulatory-focused health IT and RCM vendor MTBC acquires Miami-based competitor CareCloud. Terms of the deal were not disclosed, though MTBC touts the acquisition as its largest transaction to date. Its only other acquisition was medical billing and coding company MediGain in 2016.
---
Webinars
January 29 (Wednesday) 2:00 ET. "State of the Health IT Industry 2020." Sponsor: Medicomp Systems. Presenters from Medicomp Systems: Dave Lareau, CEO; Jay Anders, MD, MS, chief medical officer; Dan Gainer, CTO; James Aita, MBA, director of strategy and business development. Despite widespread adoption of EHRs, healthcare professionals struggle with several unresolved systemic challenges, including the lack of EHR usability, limited interoperability between disparate systems, new quality reporting initiatives that create administrative burdens, and escalating levels of physician burnout. Join the webinar to learn how enterprises can address current industry roadblocks with existing market solutions and fix health IT's biggest challenges.
Previous webinars are on our YouTube channel. Contact Lorre to present your own.
---
People

Former Athenahealth CMO Kevin Ban, MD takes on a similar role at Walgreens. Ban will be involved in helping to steer physical and digital healthcare services at the company, which announced several months ago that it will close 40% of its in-store clinics and that it is considering going private.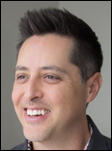 Employer-focused primary care company Proactive MD hires Jon Hernandez (Health Rosetta) as chief strategy officer.
---
Government and Politics
HHS will use de-identified data from drug testing company Millenium Health's Emerging Threat Intelligence Program to monitor illicit drug use trends across the country. HHS will then equip local and state public health officials with the necessary resources to develop and implement drug-prevention programs in their communities.
---
Telemedicine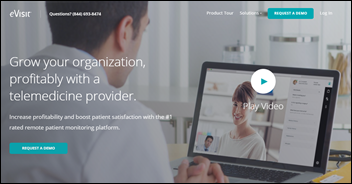 Telemedicine software development company EVisit raises $5.3 million.
A Philadelphia landlord will offer its tenants discounted telemedicine services from Teladoc. Shift Capital CEO Brian Murray believes the service goes beyond the typical tenant perk: "Ideally, this really helps the mother who has the minimum-wage hourly job, and allows her an opportunity to not have to take the day off from work to take [her kids] to the doctor. It doesn't take dollars off her table, she doesn't lose money off her paycheck. That could start a downward spiral."
---
Other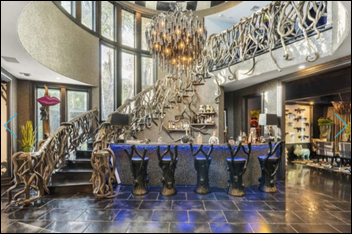 Dr. Phil puts his eclectic LA mansion up for sale for $5.75 million. The home includes an art installation of melted guns, a giant staircase made of wooden vines, purple hanging egg chair, and lots of colorful velvets throughout. The talk show host and his son Jay helped to launch Doctor on Demand in 2012.
---
Contacts
More news: HIStalk.
Get HIStalk Practice updates.
Contact us online.
Become a sponsor.