Top News
Tech-heavy women's healthcare company Advantia Health (VA) raises $45 million from BlueMountain Capital Management.
Advantia will use the funding to hire more providers; expand its technology offerings, which already include an app with messaging, scheduling, and telemedicine capabilities; and build a flagship practice that integrates Ob/Gyn, primary, and mental healthcare with other health services in Washington, DC.
The company acquired maternal and pediatric telemedicine company Pacify last year.
---
HIStalk Practice Musings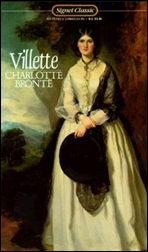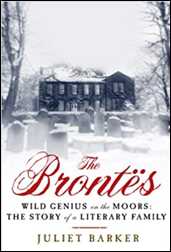 I've finished my first book of the new year: Charlotte Brontë's "Villette" was at times sluggish, and thus always perfect bedtime reading. The story of the Bronte family is a tragedy unto itself. If you're in the mood for such a read, I suggest "The Brontës: Wild Genius on the Moors: The Story of a Literary Family."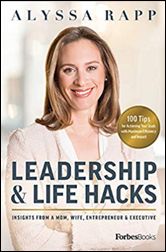 If you're looking to brush up on your leadership skills before the new year gets too far gone, check out the seven books listed in this article, and/or "Leadership & Life Hacks: Insights from a Mom, Wife, Entrepreneur & Executive" by Surgical Solutions CEO Alyssa Rapp.
---
HIStalk Practice Announcements and Requests
Mr. H is looking for a founding sponsor to take the place of a vendor that held the high-profile spot for 13 years. Contact Lorre to take their permanent #1 spot on the page next to Medicomp.
---
Webinars
January 29 (Wednesday) 2:00 ET. "State of the Health IT Industry 2020." Sponsor: Medicomp Systems. Presenters from Medicomp Systems: Dave Lareau, CEO; Jay Anders, MD, MS, chief medical officer; Dan Gainer, CTO; James Aita, MBA, director of strategy and business development. Despite widespread adoption of EHRs, healthcare professionals struggle with several unresolved systemic challenges, including the lack of EHR usability, limited interoperability between disparate systems, new quality reporting initiatives that create administrative burdens, and escalating levels of physician burnout. Join the webinar to learn how enterprises can address current industry roadblocks with existing market solutions and fix health IT's biggest challenges.
Previous webinars are on our YouTube channel. Contact Lorre to present your own.
---
Acquisitions, Funding, Business, and Stock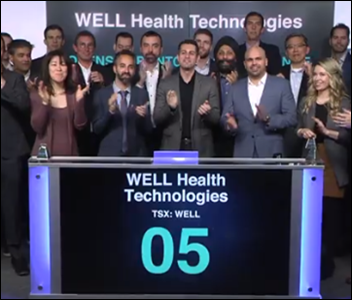 Well Health Technologies begins trading on the Toronto Stock Exchange. The company operates 20 clinics and provides EHR software to nearly 1,000 clinics in Canada.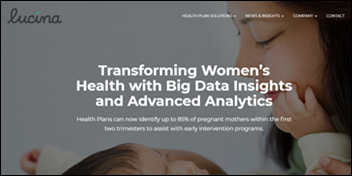 Boca Raton, FL-based practice management company Unified Women's Healthcare acquires Lucina Health, an analytics company specializing in predicting adverse outcomes during pregnancy.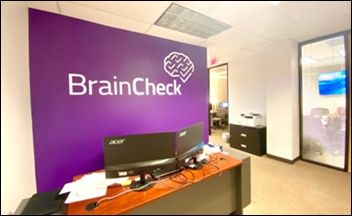 BrainCheck relocates to larger office space in Houston following an $8 million Series A funding round last fall. The company has developed cognitive assessment software to help PCPs diagnose conditions like dementia.

EHR, practice management, and RCM vendor DrChrono raises $20 million from Orix Growth Capital.
---
Announcements and Implementations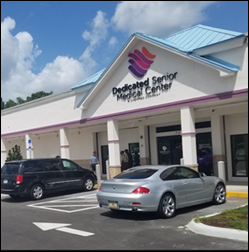 ChenMed implements patient feedback software and analytics from Medallia.
Cerner will implement HealthTap's virtual primary care service at its on-site health centers.
---
People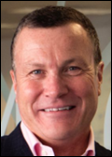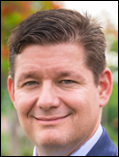 As part of its sale to MTBC, CareCloud CEO Ken Comée will step down, and CFO Noel Marsden will become division president.
---
Government and Politics
HHS awards the US Virgin Islands $15 million to set up a health information exchange for Medicaid beneficiaries, and to continue to promote the use of certified EHRs.
A call center employee in New Orleans admits to stealing the personal data of 8,000 Healthcare.gov customers and then using that information to open credit cards and apply for loans. He faces up to five years in prison.
---
Other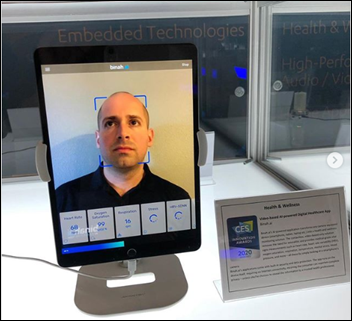 Fast Company profiles Binah.ai, an Israeli-based company that made waves at CES with technology that can detect heart rate and stress levels over video. While the company's software has garnered interest from law enforcement agencies, a spokesperson has stressed that its greatest potential is in telemedicine and hospital intake procedures.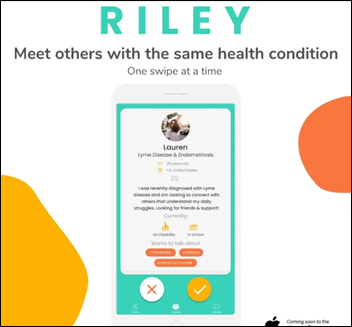 Digital health entrepreneur Elizabeth Tikoyan develops Riley, an app that connects people with similar health conditions. She named the app after a patient she met while volunteering at Georgetown University Hospital in Washington, DC. Tikoyan remembers that Riley, who had a compromised immune system, often had no other means of connecting with people than through technology.
---
Sponsor Updates
Healthwise employees donate over 150 coats to City Light Home and Idaho Office for Refugees.
Blog Posts
---
Contacts
More news: HIStalk.
Get HIStalk Practice updates.
Contact us online.
Become a sponsor.