Top News
Former Outcome Health analysts Kathryn Choi and Oliver Han change their pleas to guilty of charges related to felony conspiracy to commit wire fraud. Both have agreed to work with government prosecutors, presumably in return for reduced sentences. Choi and Han reported to VP Ashik Desai, who has also pled guilty, during their time at the company. Outcome Health co-founders Rishi Shah and Shradha Agarwal pled not guilty to similar charges last month.
---
Webinars
January 29 (Wednesday) 2:00 ET. "State of the Health IT Industry 2020." Sponsor: Medicomp Systems. Presenters from Medicomp Systems: Dave Lareau, CEO; Jay Anders, MD, MS, chief medical officer; Dan Gainer, CTO; Toni Laracuente, CNO. Despite widespread adoption of EHRs, healthcare professionals struggle with several unresolved systemic challenges, including the lack of EHR usability, limited interoperability between disparate systems, new quality reporting initiatives that create administrative burdens, and escalating levels of physician burnout. Join the webinar to learn how enterprises can address current industry roadblocks with existing market solutions and fix health IT's biggest challenges.
Previous webinars are on our YouTube channel. Contact Lorre to present your own.
---
Acquisitions, Funding, Business, and Stock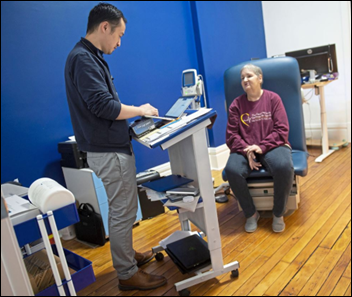 Timothy Wong, MD assures the local paper that business at his relatively new, flat-fee "micro-practice" in Philadelphia has been steady enough. Since opening the two-room IHealth Clinic, Wong has seen 1,000 patients; on a peak day, he can see as many as 24 – traffic he attributes to local news coverage, Facebook mentions, and favorable reviews. He doesn't always meet his daily goal of 20 patients – a fluctuation that he admits is a little stressful. He remains optimistic that word of mouth among un- and underinsured will spread, adding that it typically takes at least two years for a practice to gain solid footing within a community: "I'm 95% sure we're going to attain financial sustainability."
---
People

Mental and behavioral health software vendor Therapy Brands promotes Darcy Barrett to VP of customer support experience.
---
Announcements and Implementations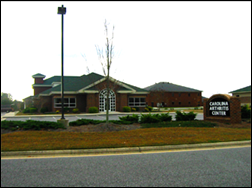 Carolina Arthritis Center (NC) implements TSI Healthcare's practice management and EHR software for rheumatology.
---
Other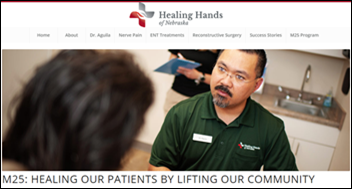 I somehow missed this last month: Demetrio Aguila III, MD has launched a program within his practice, Healing Hands of Nebraska, that allows patients to pay for their care by volunteering at one of the practice's partner organizations. "For years," Aguilar says, "I had been doing surgery for patients and taking care of their health problems, taking care of their medical problems, and then I would find out months later, sometimes years later, in fixing their medical problem I had caused or contributed to their financial ruin. I need to be able to look myself in the mirror at night and know that I'm taking good care of my patients."
---
Sponsor Updates
Nordic staff volunteer at The River Food Pantry.
Blog Posts
---
Contacts
More news: HIStalk.
Get HIStalk Practice updates.
Contact us online.
Become a sponsor.