Top News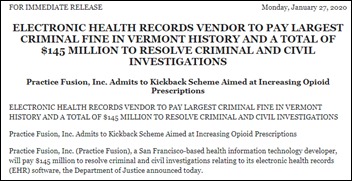 Practice Fusion will pay $145 million to resolve criminal and civil investigations related to illegally using its EHR software to influence prescribing practices for the benefit of opioid manufacturers.
Practice Fusion was acquired by Allscripts in 2018. A year later, Allscripts agreed to pay $145 million to the DoJ to settle an investigation into Practice Fusion's health IT certification, anti-kickbacks, and issues related to HIPAA. Today's announcement seems to be a finalization of that settlement, though it does shed further light on the company's actions, which prosecuting attorney Christina Nolen referred to as "abhorrent." A few details:
The company received $1 million from an unnamed opioid company, financed by its marketing department, after letting its representatives influence the development and implementation of clinical decision support alerts that helped to increase prescriptions for their products.
Practice Fusion allowed some pharma companies to design alerts, selecting incorrect medical guidelines, setting criteria for display, and even crafting the alert's language.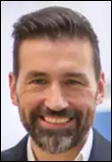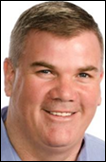 Practice Fusion founder and former CEO Ryan Howard, who left the company in 2015, is now founder, CEO, and chairman of remote patient monitoring company 100Plus. His successor, Tom Langan, transitioned to Allscripts and is now CEO of its Veradigm business.
---
HIStalk Practice Musings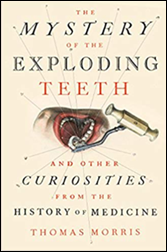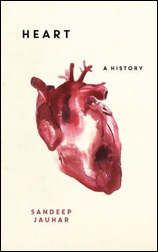 I came across this fantastic reading list, "21 Science Books Everyone Should Read At Least Once In Their Lives," while prepping for my next journey to the local library. The topics are varied and all seem to promise stories that go beyond the hints given on their covers. John Carreyrou's "Bad Blood" is of course on the list.
And lest you think going to the library to check out a physical book rather than downloading one on an e-reader is an archaic practice, may I point out that a recent Gallup poll found that such trips are still "the most common cultural activity Americans engage in, by far. The average 10.5 trips to the library US adults report taking in 2019 exceeds their participation in eight other common leisure activities," including going to the movies.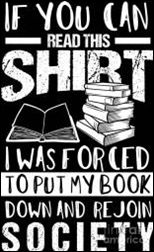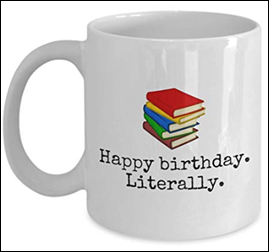 I'm getting a bit desperate for a literary-themed birthday gift for my sister, who is one of the most well-read people I know. I thought about a reading journal with challenges, but decided against it as it would create more work for her than enjoyment. Please send me your suggestions!
---
Webinars
January 29 (Wednesday) 2:00 ET. "State of the Health IT Industry 2020." Sponsor: Medicomp Systems. Presenters from Medicomp Systems: Dave Lareau, CEO; Jay Anders, MD, MS, chief medical officer; Dan Gainer, CTO; Toni Laracuente, CNO. Despite widespread adoption of EHRs, healthcare professionals struggle with several unresolved systemic challenges, including the lack of EHR usability, limited interoperability between disparate systems, new quality reporting initiatives that create administrative burdens, and escalating levels of physician burnout. Join the webinar to learn how enterprises can address current industry roadblocks with existing market solutions and fix health IT's biggest challenges.
Previous webinars are on our YouTube channel. Contact Lorre to present your own.
---
People


Practice management company USRetina announces a new executive team that includes CEO Ike Nicoll (Capsico Health) and CTO Ravi Nemana (Ampersand Health).
---
Announcements and Implementations

Hospitalist-focused practice management company Claimocity selects EHR and practice management software from PracticeSuite.

Health IPass announces GA of Patient Pre-Check with Quickforms, a set of digital intake forms patients can access from their own devices before check-in.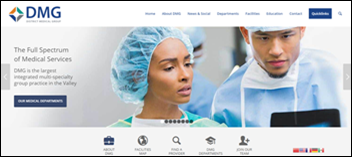 District Medical Group in Arizona selects RCM software and services from R1 RCM.
---
Telemedicine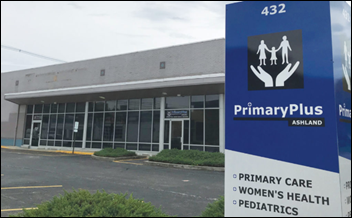 Kentucky-based federally qualified health center PrimaryPlus will use technology from PursueCare to launch telemedicine services for addiction and behavioral health treatment across its seven facilities.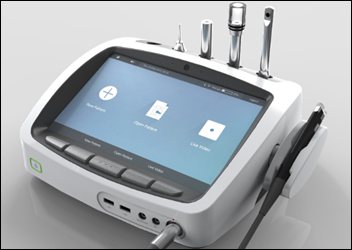 Through its telehealth division, staffing agency LocumTenens.com will use PercuVision's DirectVision Telehealth Hub to offer tele-urology services to understaffed providers across the country.
---
Research and Innovation

A new study from the Dartmouth Institute for Health Policy and Clinical Practice finds that pharma reps have greater access to smaller primary care practices than larger ones or those affiliated with health systems, leading researchers to conclude that further measures are needed to restrict that access, which can influence a physician's prescribing habits and escalate patient costs.
A health records access survey of 200 patients conducted by DrFirst finds that 33% have never used a portal to access information, with top reasons being lack of know-how, technology, and time. (Fear of a lack of security or imminent breach wasn't mentioned.) Nearly 60% report successfully requesting medical records, but no further insight is given as to how long it took. Nearly 20% have successfully requested and obtained their records in a digital format.
Given the industry-wide conversation on patient access to health data that's been heating up over the last several days, I wonder how many of these survey-takers have accessed their data via an app – EHR or otherwise. Portals, while initially novel, seem a tad antiquated when compared with the availability, usability, and proliferation of apps.
---
Other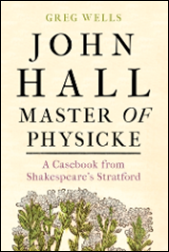 Manchester University Press in the UK publishes "John Hall, Master of Physicke: A casebook from Shakespeare's Stratford," detailing 200 cases of early 17th century physician John Hall, who also happened to be Shakespeare's son-in-law. Though there is no record of Hall's treatment of the famous playwright, his notes indicate he treated patients from all levels of society – Queen Elizabeth's godson, the Earl of Northampton, a glove maker, malt dealer, and children.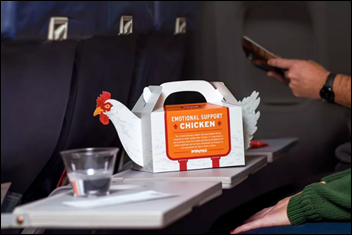 Given Mr. H's recent encounter with an emotional support animal of the slobbering and panting variety, I thought it would be fun to revisit the TSA-approved version from Popeyes. Should the proposed ban on these animals take effect, anxious travelers through Philadelphia's International Airport, Terminal C, will hopefully be able to take advantage of their chicken.
---
Contacts
More news: HIStalk.
Get HIStalk Practice updates.
Contact us online.
Become a sponsor.