Top News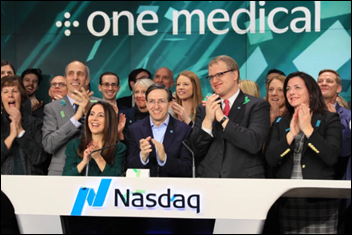 Membership-based primary care company One Medical raises $245 million after seeing its shares surge 58% during its first day of trading. It offered 17.5 million shares at $14 apiece, ending with a $2.7 billion valuation.
---
HIStalk Practice Musings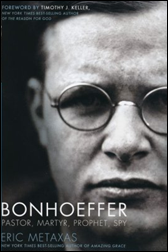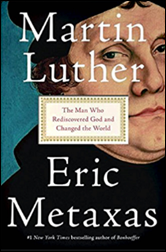 In case any readers have been wondering, I gave my sister two books by Eric Metaxas, both of which I've read. If you're a history buff of any sort ("Bonhoeffer" will especially appeal to World War II buffs) and enjoy challenging, highly academic reads, then these books are for you. I'd recommend having a dictionary on hand, since Metaxas doesn't shy away from using esoteric words that you'll likely never hear spoken aloud.
I came across this list of most loved and hated classics, and it got me reminiscing about my high school lit classes. "Pride and Prejudice" by Jane Austen is an all-time favorite of mine, so much so that, like "Lord of the Rings," I re-read it every few years. I went through an Agatha Christie phase and remember enjoying "And Then There Were None." I'm surprised "Madame Bovary" is so reviled, as I'm pretty sure I enjoyed it. I'm also surprised "Moll Flanders" didn't make the most hated list. A book without chapters is a terrible thing. It certainly made me a grumpy reader.
Email me with your most loved and loathed classics, and any school-related anecdotes you'd care to share.
---
Webinars
None scheduled soon. Previous webinars are on our YouTube channel. Contact Lorre to present your own.
---
Acquisitions, Funding, Business, and Stock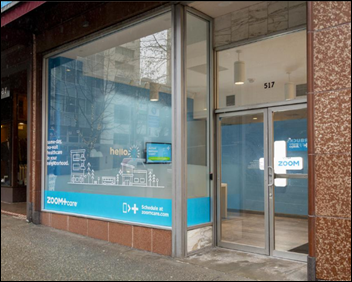 Urgent and primary care chain Zoom+Care opens its latest clinic in downtown Seattle. The company, which has 47 clinics across the Pacific Northwest, boasts same-day access, transparent pricing, chat-based care options, and its own app.
---
Announcements and Implementations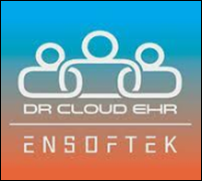 The Penn State Psychological Clinic (PA) implements EnSofTek's DrCloudEHR.

EHealth Technologies develops Express Connect, image-sharing capabilities for smaller practices that will enable them to share and view images more easily within the HealtheConnections HIE.
NextGen adds patient engagement and messaging from Doctible to its Office EHR and practice management software.
---
Research and Innovation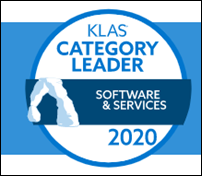 While Mr. H covered the latest "Best in KLAS" software and services winners in this morning's update pretty thoroughly, I thought I'd dig a little deeper into the ambulatory categories:
Epic took top honors with its Care EHR for practices with between 11 and 75 physicians, and in the overall physician practice category.
Cerner's PowerChart was deemed most improved EHR/PM software for small practices.
NextGen won in the smaller practice management category, while Epic took top honors in the larger.
Athenahealth won in the ambulatory RCM services, and in the small practice EHR/practice management categories.
Phreesia won for patient intake management.
---
Other

A patient's tweet about Phreesia's attempts to use her data highlights the fact that it's more important than ever to read the fine data-sharing print.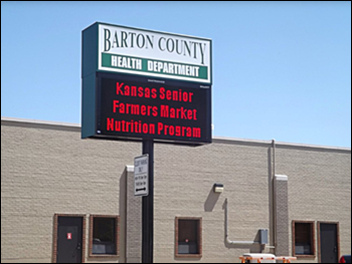 This article highlights the challenges county health departments like the one in Barton County, KS face when it comes to fully leveraging EHRs:
The department will spend $25,585 to renew its annual subscription for 20 licenses of Nightingale Notes from public health EHR vendor Champ Software.
After a year of use, staff still have 20,000 paper records to scan in to the new-ish system.
The department's health director is frustrated with the lack of the system's interoperability, blaming "too many privacy concerns."
Despite those frustrations, she does say the system has improved the department's level of service.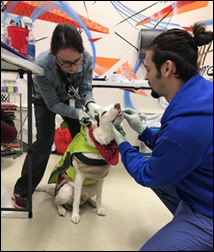 This article showcases the efforts of providers and veterinarians to treat patients and their pets at the One Health Clinic in Seattle. The clinic is offered several times a month to homeless young adults within social services organization New Horizons. Clinic administrator Katie Schneier says that by treating pets and people in the same space, "It gives us another way to interact with patients that allows them to get to know us in a way they feel safe. We've seen them transform their relationship to medical care through that."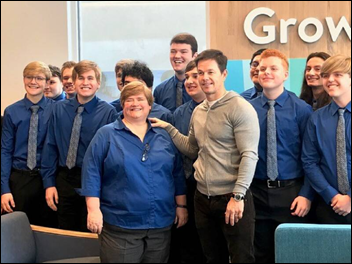 Actor and business owner Mark Wahlberg makes an appearance in Calhoun, GA, at the opening of Walmart Health's second location. Wahlberg, who was in nearby Atlanta for the opening of of his latest Wahlburgers restaurant, got the chance to chat with members of the Gordon County Chorale, which helped to celebrate the clinic's opening with their rendition of the national anthem.
---
Sponsor Updates
EClinicalWorks will exhibit at The Pediatric Urgent Care Conference February 5-6 in Universal City, CA.
Blog Posts
---
Contacts
More news: HIStalk.
Get HIStalk Practice updates.
Contact us online.
Become a sponsor.